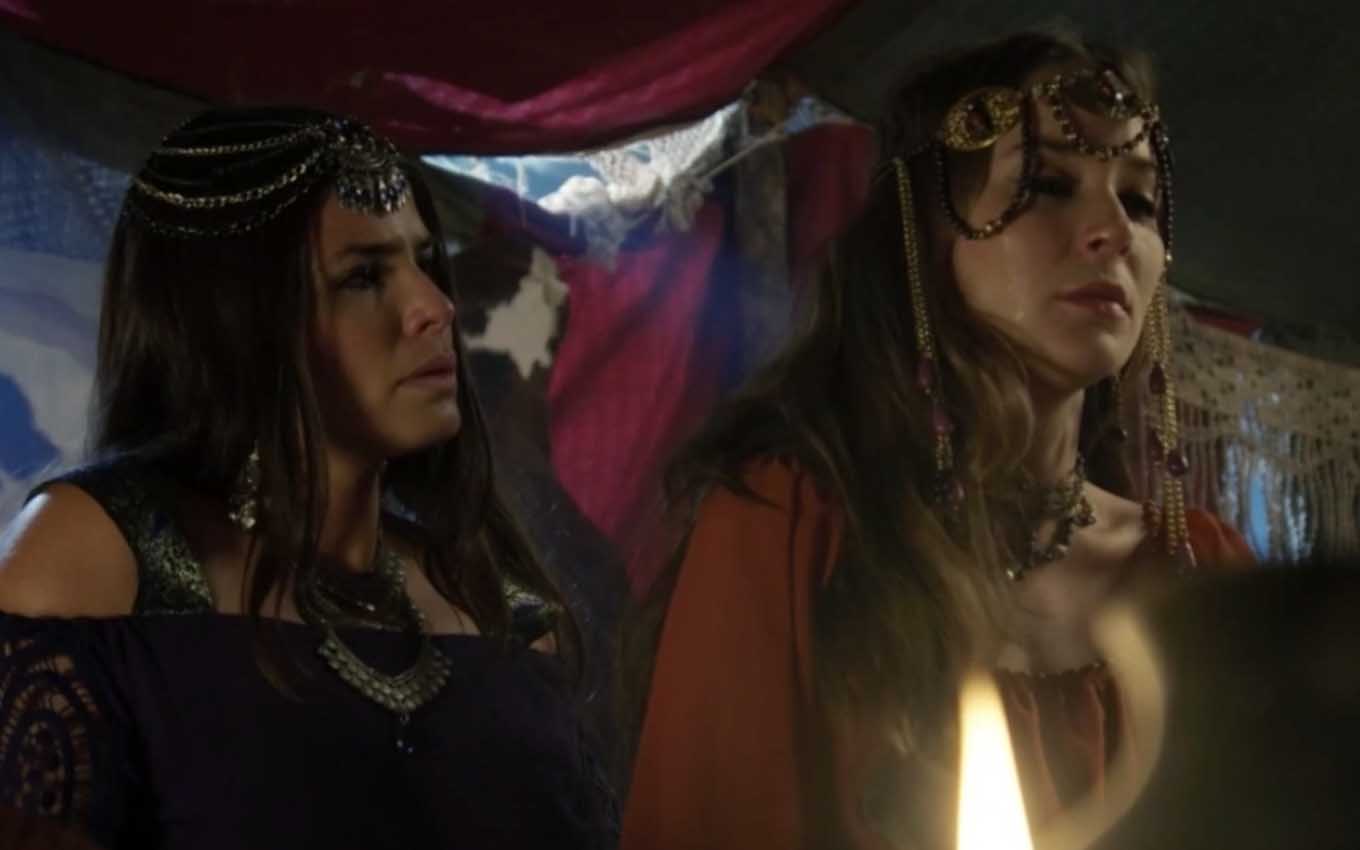 Esau (Cirillo Luna) will bitterly regret marrying Maalate (Lidi Lisboa) to get revenge on his parents in Genesis. Tired of so many humiliations, Judite (Juliana Lohmann) will flee the camp and cross the path of a rapist. By defending herself from the scoundrel, she will be hit squarely by a stab in the Record's biblical novel.
The hunter asked his uncle Ismael (Anselmo Vasconcellos) for the hand of the shrew to teach Isaac (Henrique Pagnoncelli), who refused to withdraw the blessing he mistakenly gave Jaco (Miguel Coelho). The Egyptian has already shown her strong genius when arriving at the camp, bumping into Basemate (Paula Jubé) and her friend.
Juliana Lohmann's character will not accept so much contempt and will disappear in the middle of the night in the scenes that will be shown from this Monday (19)in the serials by Camilo Pellegrini, Stephanie Ribeiro and Raphaela Castro.
Judith will wander the streets of Hebron until she comes face to face with a merchant in his cart, about to conquer the desert. "Take me away from here. Please, I have to go. I'm going anywhere. I just want to get out of here," the Hittite will beg, in tears.
She will even show a bag full of bronze pieces to convince the man to help her disappear from Canaan like smoke. "The girl could be much more generous," the merchant will complain, as he grabs her by the hair.
"Bastard. It won't stay that way. I'm Esau's wife. He'll go after you and he won't settle down until he kills you," shouted Judite, as she kicked herself in defense. "Not if he doesn't know what happened," the skunk will roar as he stabs his dagger into the girl's belly.
Beeri (Bruno Fraga) will find Judite unconscious and will beg Rebeca (Martha Mellinger) not to let her bleed to death. The noblewoman will spare no effort to save her daughter-in-law from death, but she will not be able to prevent her from becoming sterile because of the aggression.
Genesis is a free adaptation of the first book of the Bible. The serial is divided into seven phases and, currently, Record exhibits the sixth –Jacó. In addition to the spoilers, the TV news publishes the summary of the biblical novel.
---
Learn all about the upcoming chapters of soap operas with the Noveleiros podcast
Hear "#65 – All About the End of Save Yourself Who Can!" on Spreaker.
---
Subscribe to the channel TV news on YouTube and watch videos with revelations of what will happen in Genesis and other soap operas.
.