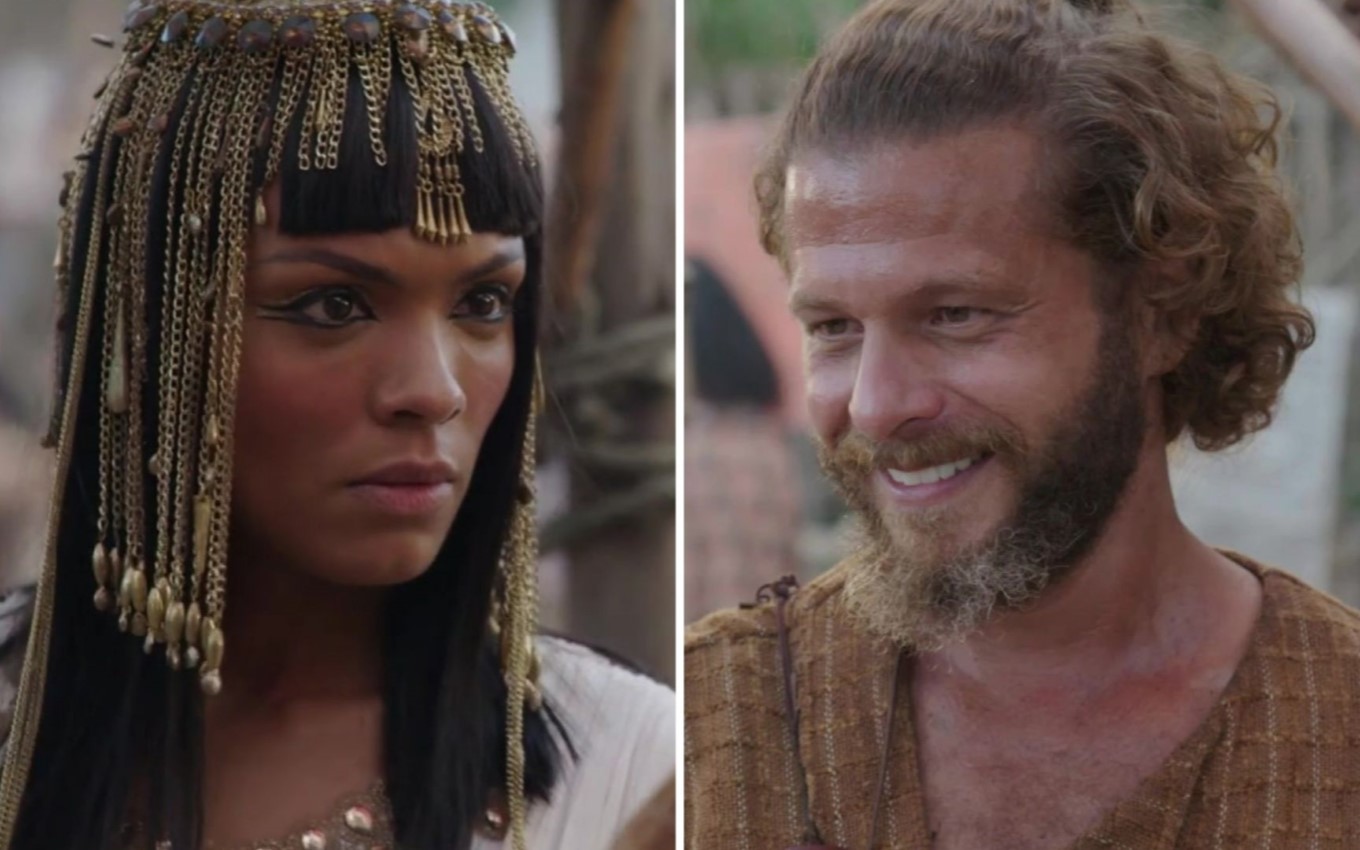 Maalate (Lidi Lisboa) will go to bed with Akia (Augusto Zacchi) in Genesis. Ismael's daughter (Anselmo Vasconcellos) will fear becoming pregnant with her husband's best friend, as she has never slept with Esau (Cirillo Luna). "I can't get pregnant with you", the Egyptian will shoot in the Bible soap opera on Record.
The woman never consummated the marriage with the son of Rebeca (Martha Mellinger). On the wedding night, the Hebrew was astonished when he saw that Lidi Lisboa's character is bald and wears a wig. She didn't feel comfortable either and screamed in disgust when she saw that the redhead had a lot of hair on his body.
In scenes that air this Thursday (22), Agar's granddaughter (Hylka Maria) will betray Jacó's brother (Miguel Coelho). "Esau really is a fool. If he only knew what he's been missing…", Akia will say, a man who is admired for his courage.
Maalate will declare that she prefers to be touched only by her lover and will invite him to a safe place where the two of them will be alone. "But we have to take care of ourselves. I can't get pregnant with you," the Egyptian will warn.
Sneakingly, the couple will leave the surroundings of Isaque's (Henri Pagnoncelli) camp, thinking of having fun together in the serials of Camilo Pellegrini, Stephanie Ribeiro and Raphaela Castro.
Genesis is a free adaptation of the first book of the Bible. The serial is divided into seven phases and, currently, Record exhibits the sixth –Jacó. In addition to the spoilers, the TV news publishes the summary of the biblical novel.
---
Subscribe to the channel TV news on YouTube and watch videos with revelations of what will happen in Genesis and other soap operas.
.