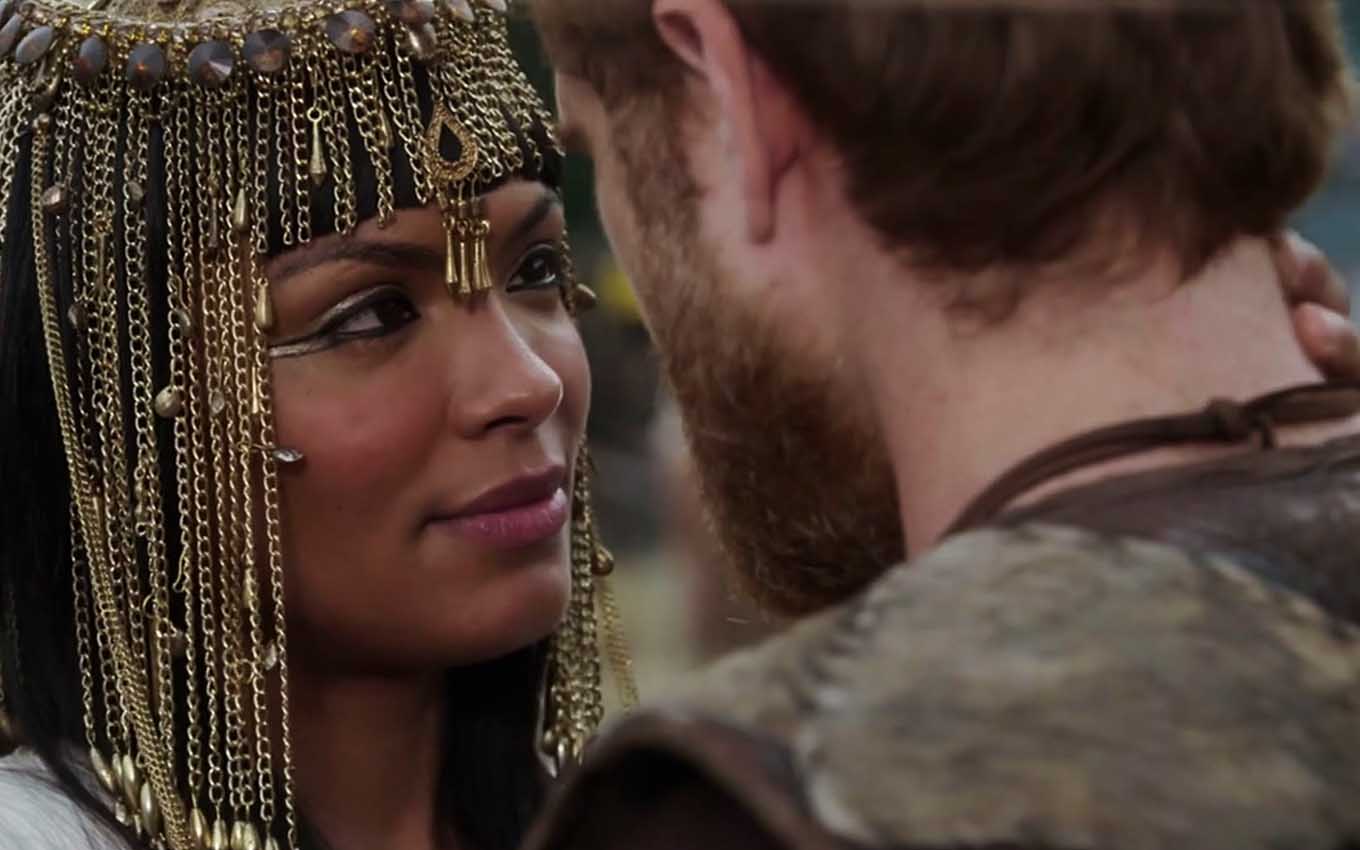 Maalate will hold back the vomit to lie down with Esau (Cirillo Luna) and give a grandson to Ishmael (Anselmo Vasconcellos) in Genesis. The bitch will turn to alcohol to overcome her disgust at her husband's fur and finally consummate her marriage. "Today you're going to be mine, I just need to get up the courage," the woman in Record's biblical novel will fire.
The villain has already noticed that his daughter still hasn't managed to get along with Jacó's brother (Miguel Coelho) in Camilo Pellegrini's, Stephanie Ribeiro and Raphaela Castro's serials. He will demand that the heiress become pregnant as soon as possible to prevent Basemate (Paula Jubé) from giving the redhead a firstborn — as a tragedy will have left Judite (Juliana Lohmann) barren.
Against the wall, the Egyptian will throw her entire tent on the ground in another tantrum in the scenes that will be shown this Friday (23). "They pay me. Why didn't that Hittite die at the hands of that merchant? And this slut now wants to carry my man's child? Vipers, snakes," yells Maalat.
"Redecorating the house? I liked it. I always preferred something messier anyway, but you can change your mood because I promised your father that I would spend that night with you", Esau warned, when arriving suddenly. "We have to resolve this once and for all. Sacrifices are necessary when you have goals", agrees the young woman.
Desperate, Maalat will offer herself to her companion, who will reject her once more. "Impossible, just remembering your bald head. Forget it, this is all a mistake," complains the hunter. "Bastard. Anyone who gets smeared with those two, gets anyone. He doesn't want to sleep with me out of stubbornness," she'll snarl.
Esau (Cirillo Luna) in Genesis
glass of wine
Maalate will find the solution to his problems by grabbing a wineskin full of wine to smash it to the ground in yet another of his outbreaks. "As I didn't think about it before, but of course! Today you'll be mine, I just need to get up the courage", the woman will add, taking a sip of her drink.
After spending the entire afternoon drinking, she will throw herself once more into Esau's arms and kiss him. "What about my fur? And your bald one?", Abraham's grandson (Zécarlos Machado) will find strange.
"I'm Ismael's daughter. I'm woman enough to do what has to be done despite the obstacles. And you? Are you man enough to do it?", will challenge the antagonist played by Lidi Lisboa, full of eagerness, when playing him with force against the bed.
Genesis is a free adaptation of the first book of the Bible. The serial is divided into seven phases and, currently, Record exhibits the sixth –Jacó. In addition to the spoilers, the TV news publishes the summary of the biblical novel.
---
Learn all about the upcoming chapters of soap operas with the Noveleiros podcast
Hear "#65 – All About the End of Save Yourself Who Can!" on Spreaker.
---
Subscribe to the channel TV news on YouTube and watch videos with revelations of what will happen in Genesis and other soap operas.
.