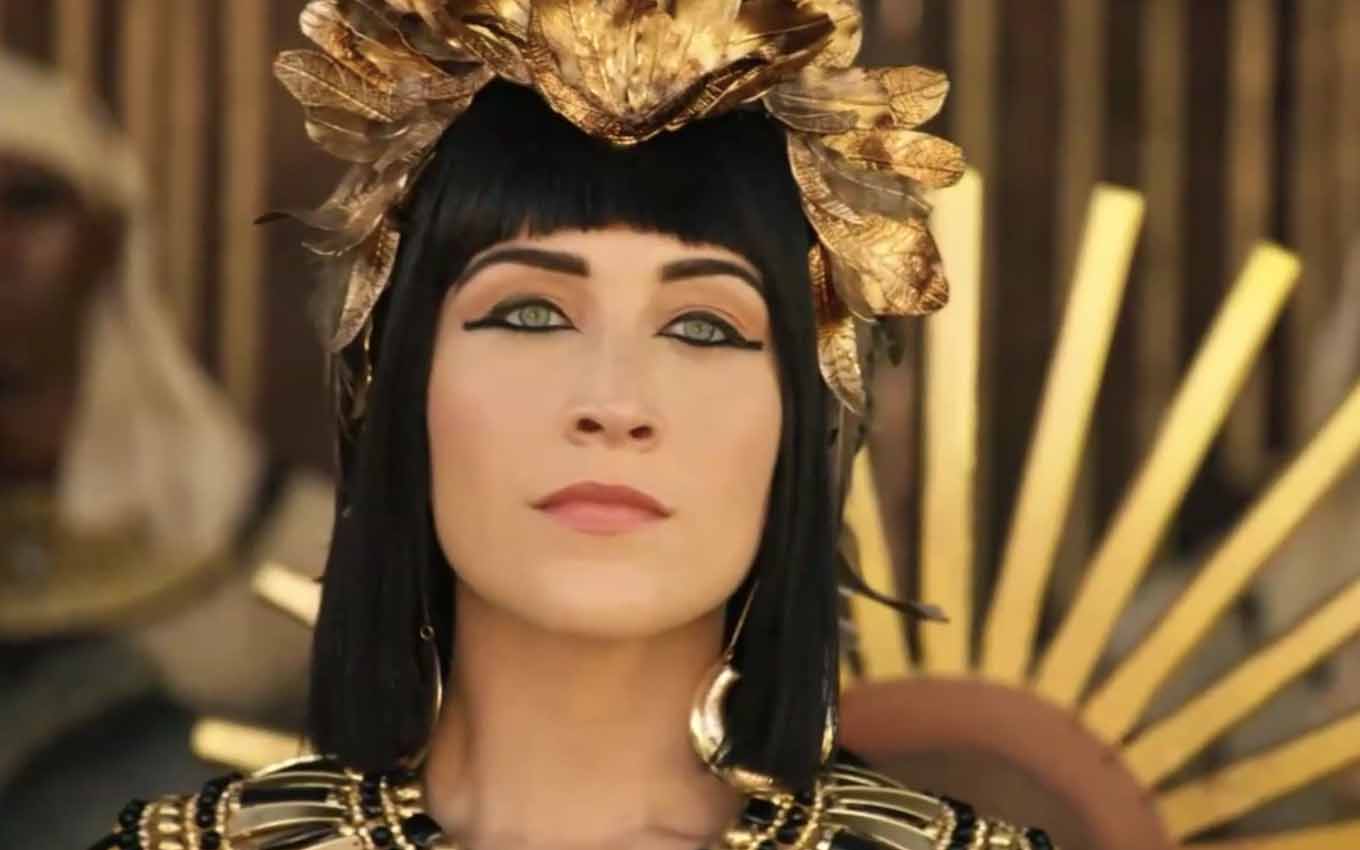 Merianat (Samia Abreu) ​​will pay a high price for having betrayed Apepi (the station did not provide the actor's name) to team up with Sheshi (Fernando Pavão) in Genesis. Cursed by the ancient pharaoh, who condemned her to rot inside, the shrew will face serious problems getting pregnant. "I suffer from losing babies," she will lament in Record's biblical novel.
The king of Egypt has already had a lot of headaches when he passed over Kamesha (Kizi Vaz) in his favor in the serials by Camilo Pellegrini, Stephanie Ribeiro and Raphaela Castro. He's even tired of explaining that he named her the "great royal wife" in place of the first woman just for a strategic reason — her popularity with the people.
Knowing that he has no place in the heart of Fernando Pavão's character, Merianat will despair for not being able to arrest him with a son in the scenes that will be shown from next Monday (20). "Do you think I offended the gods to be punished in this way?" she will ask Shetep (Camilo Bevilacqua).
"You must not think that way," the high priest will console, with his ears ready to hear the queen's outbursts again:
Why then have all my pregnancies failed? You can't imagine how much I've suffered these days! I suffer for losing the babies, I suffer for failing when everyone expects me to give an heir to Pharaoh's throne! Several concubines have already given him children.
egyptian magic
Shetep will promise Merianat to intercede with the Egyptian deities. "If that calms you down, I'll make a special offer to the gods in your favor. But follow the doctors' recommendations and try not to get carried away. Rest of the mind is the best medicine at this moment", will punctuate the cleric, worried about his fragile health.
"Wisdom says that you shouldn't stretch your legs any further than the sheets can reach. Just worry about doing what you can," he will add, as he shakes hands with the noblewoman. "Thank you. How good it is to have such an experienced and wise high priest with us here in the palace," she will thank you.
Genesis is a free adaptation of the first book of the Bible. The serial is divided into seven phases, and, currently, Record exhibits the seventh: José do Império. In addition to spoilers, the TV news publishes the summary of the biblical novel.
---
Learn all about the upcoming chapters of soap operas with the Noveleiros podcast
Listen to "#74 – José Alfredo Makes Emergency Decision in Império!" on Spreaker.
---
Subscribe to the channel TV news on YouTube and watch videos with revelations of what will happen in Genesis and other soap operas.
.