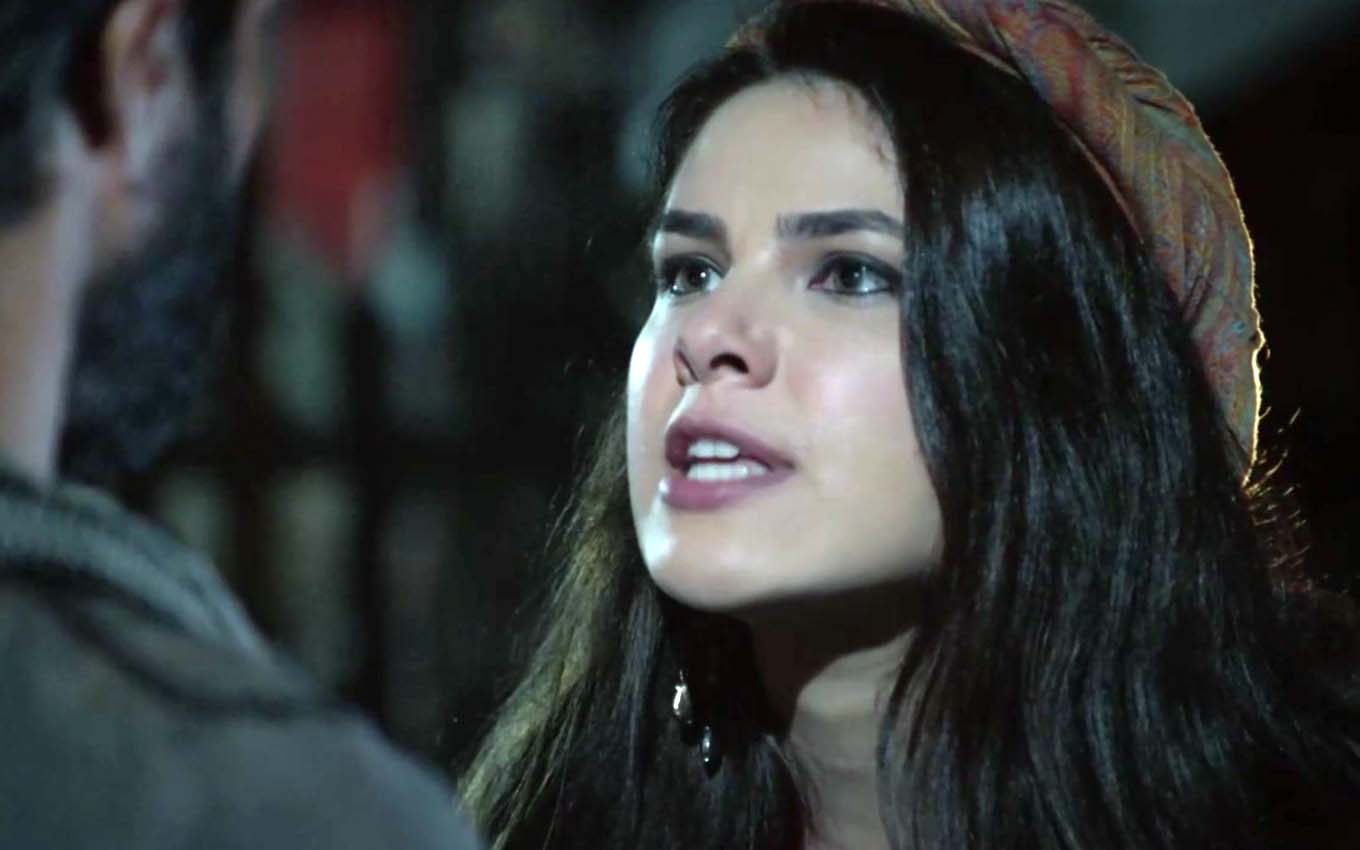 Raquel (Thaís Melchior) will tear her own wedding dress when she catches Lia (Michelle Batista) naked in Jaco's (Miguel Coelho) bed in Genesis. Drugged by Laban (Hector Martinez), the shepherd will suffer hallucinations and will not notice the exchange of sisters right on the wedding night. "Cynical, liar. They're two filthy ones", will scream the villain of Record's biblical novel.
The merchant will order Salma (Suzana Alves) to baptize her nephew's wine with poppy seeds to teach the young woman a lesson. Locked in her room, she will spend the night breaking down in tears while her fiancé has a crush on the wrong cousin.
Jacob will wake up with a hangover like that in the scenes that will be shown next Tuesday (27). "I'm sorry. I drank too much yesterday, Raquel," the boy will stammer, who will be startled when he sees Zilpa's friend (Lina Mello). "What's that? Where's my wife?" the boy will shoot.
"Don't you remember last night? Everything that happened between us?", Lia will question. "I remember the party. They brought me here, but it wasn't you. It was Raquel that I got married," will complain the grandson of Abraão (Zécarlos Machado).
"But what does that mean? Cheating on me with her on our wedding day?", will scream the character of Thaís Melchior, who will enter the tent like a hurricane in the serials of Camillo Pellegrini, Stephanie Ribeiro and Raphaela Castro.
family affairs
About to commit madness, Rachel will prove Laban's treachery with her own eyes. "It wasn't my fault," Lia will add. "Don't play dumb. You set this up with your father, right? They arrested me so you could sleep with my man," the bitch will scream.
"I'm as amazed as you are. I thought we spent the night together," Jacob will justify. "Cynical, a liar. They're two filthy ones. She robs me of my husband, and you're there, naked. You accepted without complaint," will snort the viper, which has yet to be contained by the patriarch.
"No screaming. We must all be calm," the merchant will demand. "I'm not going to take it easy. Look at me, Dad. I waited seven years to finally put on this wedding dress and have a wedding party yesterday. But in the end, it was for this treacherous sister to take my place." , will add Raquel, already torn into rags.
Genesis is a free adaptation of the first book of the Bible. The serial is divided into seven phases and, currently, Record exhibits the sixth –Jacó. In addition to the spoilers, the TV news publishes the summary of the biblical novel.
---
You can hear more about all the soap operas on the air through the link below, in the 66th episode of the Noveleiros podcast, from TV news. Also available on Spotify, Deezer, Apple Podcasts and Google Podcasts.
Listen to "#66 – Ana has a crisis and changes everything in A Vida da Gente!" on Spreaker.
---
Subscribe to the channel TV news on YouTube and watch videos with revelations of what will happen in Genesis and other soap operas.
.