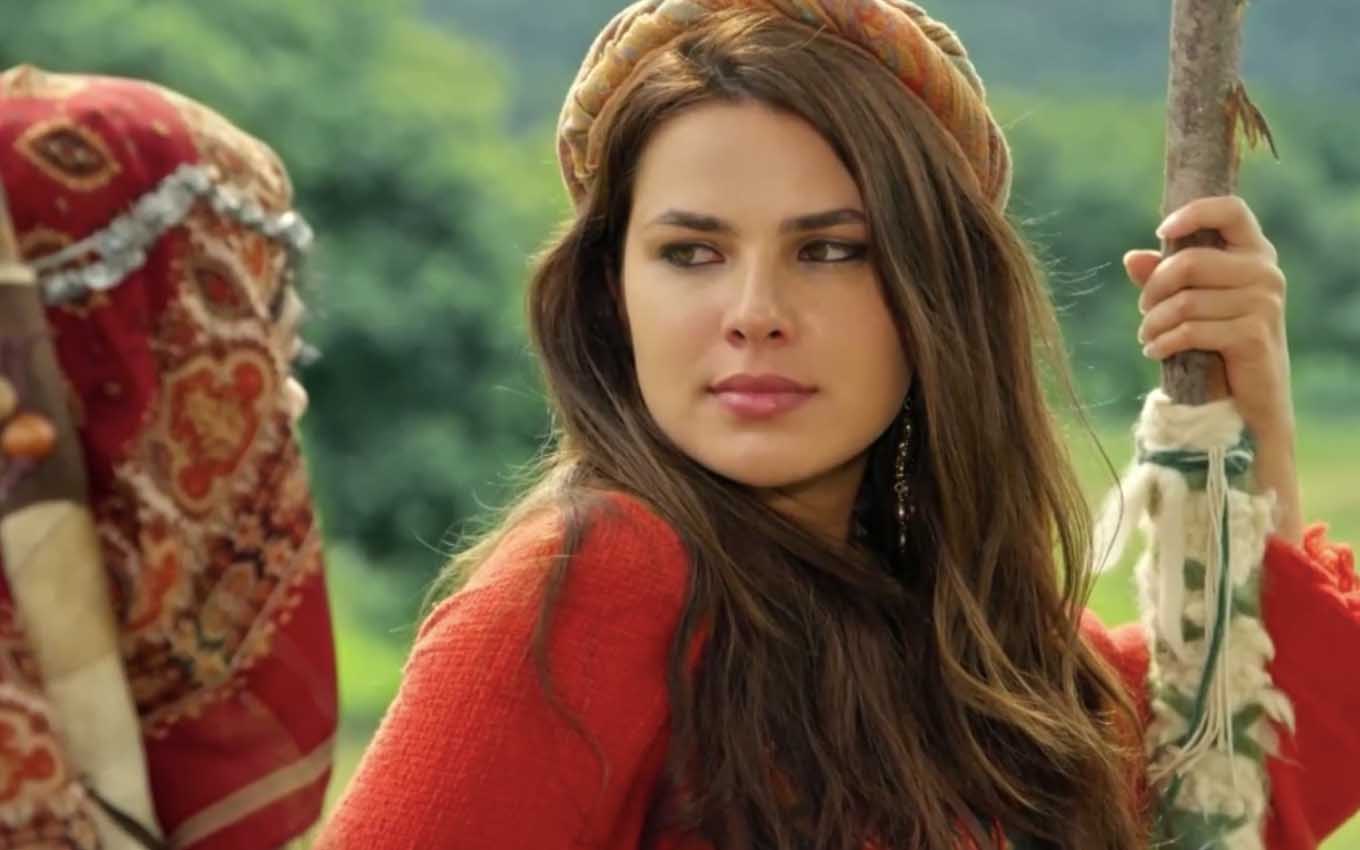 Raquel (Thaís Melchior) will assume she has no affection for Jacob (Miguel Coelho) in Genesis. Willing to take revenge on Laban (Heitor Martinez), who always despised her, the young woman will seduce her cousin to get his hands on Abraham's fortune (Zécarlos Machado). "He's a lot richer than my father," she'll shoot on Record's Bible soap.
The girl will approach the shepherd with the help of Lucifer (Igor Rickli), who will spare no effort to disrupt the celestial plans in the serials of Camilo Pellegrini, Stephanie Ribeiro and Raphaela Castro. The devil wants to avoid at all costs the coming of Jesus Christ (Dudu Azevedo), because he knows that God chose Lia (Michelle Batista) for the lineage of the messiah.
Raquel's attacks against her cousin will draw Bila's attention (Allana Lopes) in the scenes that will be shown from the next Monday (19). "I don't know why you're giving so much importance to this Jacob. He seems to be so boring. Beno [Edu Porto] it's much cooler," the girl will probe.
The character of Thaís Melchior, however, will not be ashamed to assume his true intentions:
Jacob has what Beno does not have. Riches. He is much richer than my father. Even any other nobleman in Paddan-aram and Canaan. Not to mention that he is the kind of man who will strive to fulfill my every wish. He is the opportunity I so needed.
dice queen
Raquel will still renounce the title of "craps queen", won at the betting tables because of luck that earned her a lot of gold and gems. "To hell with games, I don't need them anymore. I'm going to marry Jacob and move to Canaan. So I enjoy all of Isaac's riches. [Henri Pagnoncelli] and I still don't see any of you ever again," she'll sneer.
"But what about the boys? Aren't you even going to say goodbye to them, give them an explanation?", will wonder Bila, who knows about Beno's plans to unmask Ian's sister (Marcel Octavio). "Of course not. I owe no one any satisfaction. And now I have found Jacob, who is worth more than a thousand nobles of Haran," will minimize the shrew.
Genesis is a free adaptation of the first book of the Bible. The serial is divided into seven phases and, currently, Record exhibits the sixth –Jacó. In addition to the spoilers, the TV news publishes the summary of the biblical novel.
---
Learn all about the upcoming chapters of soap operas with the Noveleiros podcast
Hear "#65 – All About the End of Save Yourself Who Can!" on Spreaker.
---
Subscribe to the channel TV news on YouTube and watch videos with revelations of what will happen in Genesis and other soap operas.
.