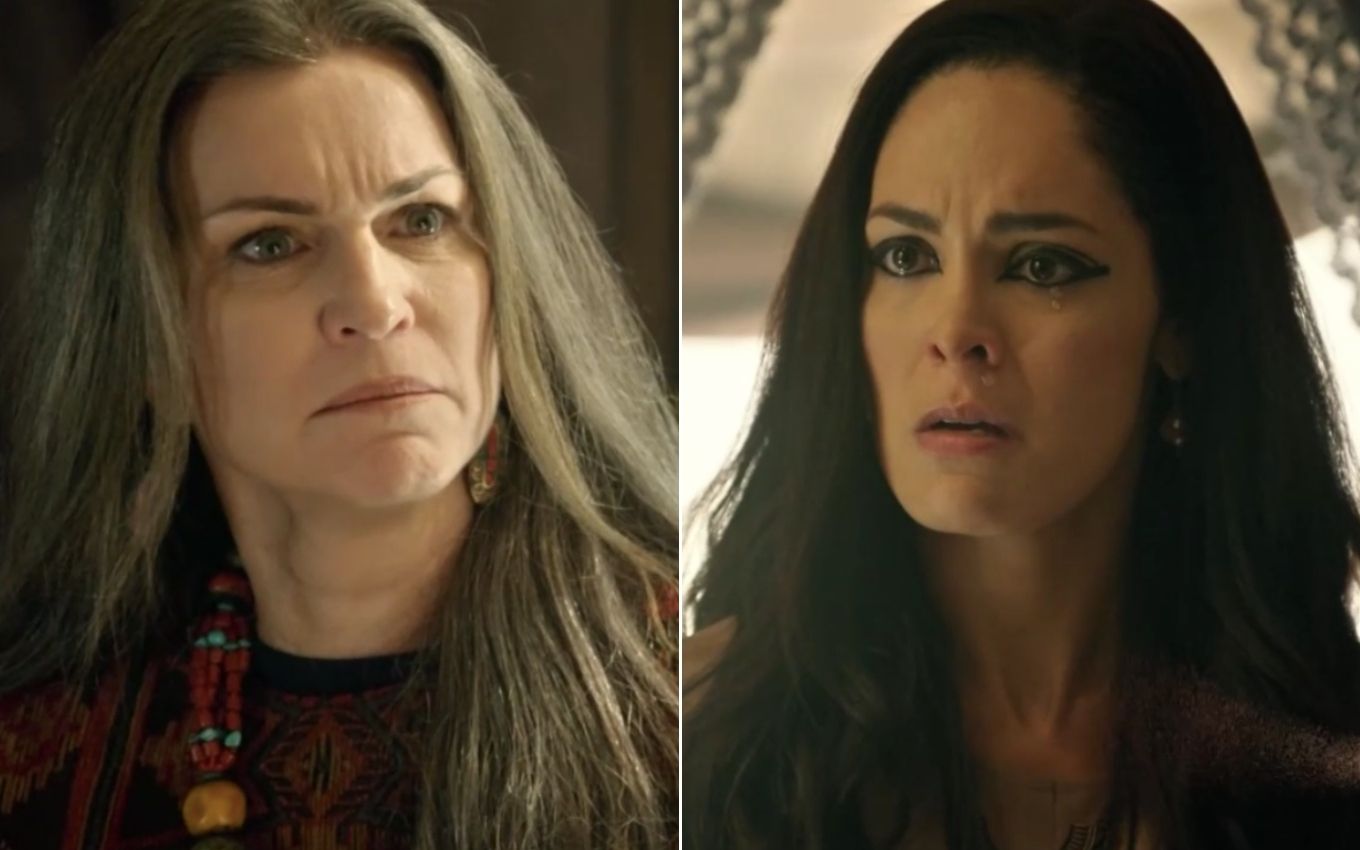 Sara (Adriana Garambone) will return, with interest and monetary correction, the humiliations that she spent at the hands of Agar (Hylka Maria) in Genesis. She will rub it in the face of the rival that Ismael (Henrique Camargo) will soon lose the post of heir to Abraão (Zécarlos Machado). "God is also going to give me a son", will shoot the protagonist of Record's biblical novel.
The prophet will be filled with joy when he receives the visit of Jesus (Dudu Azevedo), who will cross his path in the desert towards the cities of Sodom and Gomorrah. The messiah will explain that he will personally judge the conduct of Bera (Charles Paraventi) and his subjects, in addition to making a revelation to Adália's sister (Carla Marins).
The son of God will explain that she will return in a year, just when she is waiting for Isaque (Guilherme Dellorto). She will laugh at the divine promise, for believing it is impossible to conceive in old age, but she will be rebuked by Christ. He will ask the gray-haired woman to value his words.
Still in shock with the prophecy, Sara will return to discuss the matter with her husband in the scenes that will be shown starting next Monday (24). However, she will not realize that Agar will be lurking, hiding, to hear the whole conversation. "Can I know what they are talking about?" Will demand the servant. Abraham will strike back at her lack of education with a scolding:
Do you think it's okay to spy on me and my wife? Listening to our conversations? I didn't like it at all. No one can enter others' rooms in this way. You were never like that. He entered here without announcing himself and already wanting to know something that only concerns both of us.
BLAD MENEGHEL / RECORD
Guilherme Dellorto will live as an adult Isaque
Checkmate
Against the wall, Agar will accidentally tap the foot that he overheard the conversation. "I did not think it was a secret. It will not be repeated, I promise. But who is Isaac?", Will insist the Egyptian, who will rebel once and for all as soon as Abraham turns his back on him. "Now I can't even ask one more question that I already scold", complains the brunette.
Sara, naive, will put warm cloths in the situation. "It's not like that. He just didn't like the way you came in here without asking permission, nothing. To be part of a family, we need to respect each other", says the character of Adriana Garambone.
The slave will go into ignorance. "And I do not respect? I am the one who is not respected here. And look, I am the mother of his son, imagine if it were not", will pin Agar. "I know, you can't get enough of reminding me of that", Terá's descendant will return (Julio Braga).
"I don't hate you, I never hurt you. I started to be hated as soon as I got pregnant with Ismael. When he was born, it got worse", will provoke the villain. "And I, I suffered so much for not having him in my arms. This boy was to be mine. You know very well that the agreement was that you were going to give me the child, but that is not what happened", the lady will continue.
"You don't understand the visceral force that binds a mother to a child. It was a part of me that was there. It was my baby. I couldn't leave him," replied the woman who lay with the prophet. Sara will close the dialogue with a flourish and a certain provocation: "Okay, these are past waters. God will also give me a son, and he will be called Isaac. That was what Abraham and I were talking about ", will conclude.
Genesis is a free adaptation of the first book of the Bible. The booklet is divided into seven phases and, currently, Record shows the fifth – Journey of Abraham. In addition to the spoilers, the TV News publishes the summary of the biblical novel.
---
Find out all about the next chapters of the soap operas with the Noveleiros podcast
Listen to "# 59 – All about the unpublished chapters of Save Yourself!" in the Spreaker.
---
Subscribe to the channel TV News on YouTube and watch videos with revelations of what will happen in Genesis and other novels.
.