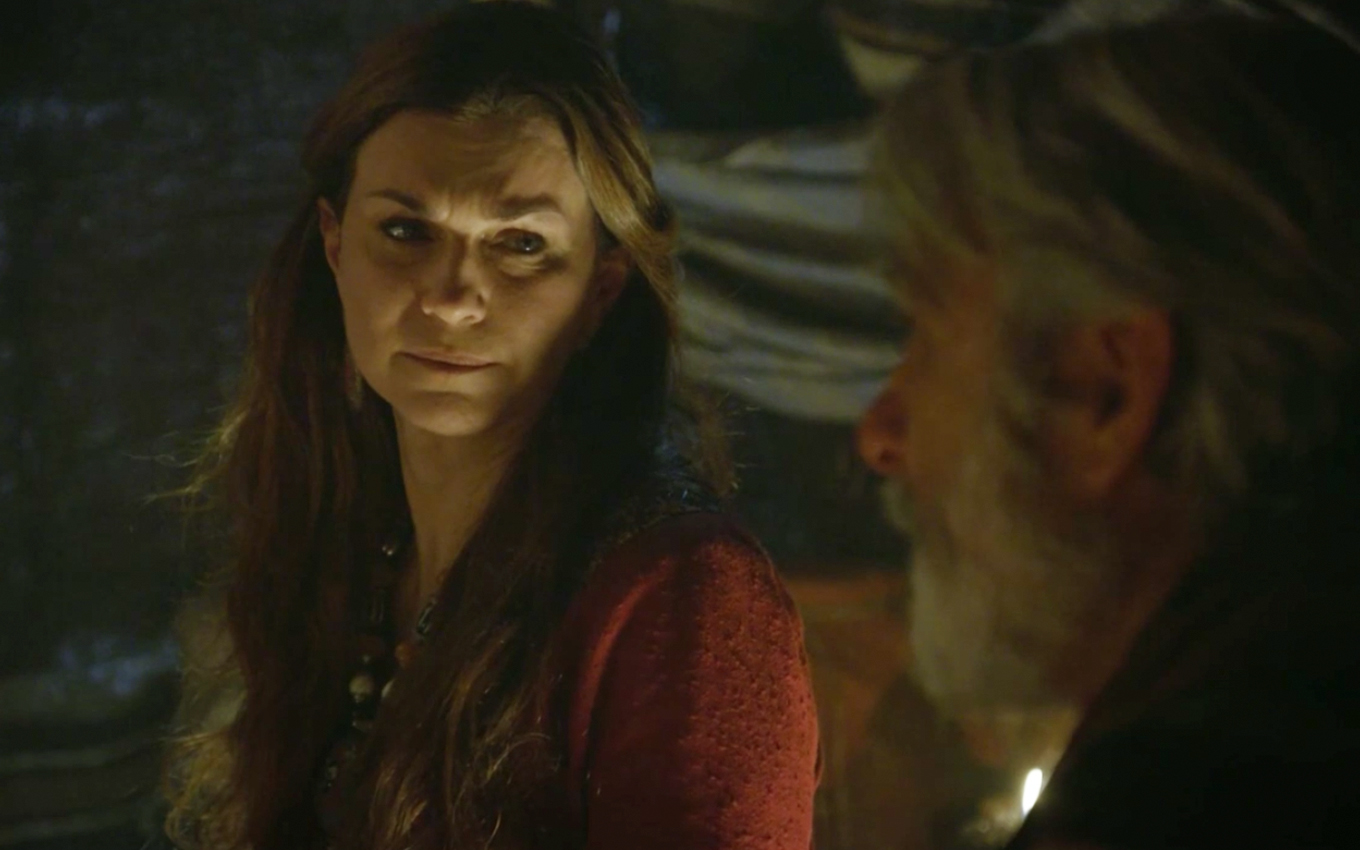 Sarai (Adriana Garambone) will see the dream of becoming a mother turn into a nightmare in Genesis. Certain that she is pregnant, Adália's sister (Carla Marins) will realize that everything was just a false alarm, since her "rules" are not late. She, in fact, will have entered menopause in Record's biblical novel.
Until then sterile, the descendant of Terá (Julio Braga) was filled with hope with a possible miracle in the booklet by Camilo Pellegrini, Stephanie Ribeiro and Raphaela Castro. She believed that God kept the promise and blessed her with a firstborn to Abrão (Zécarlos Machado), to the point of telling the good news to Hagar (Hylka Maria).
Green with envy, the servant made a point of spreading the story among the women of the caravan, eager for news since the men left to fight against the troops of Quedorlaomer (Gustavo Novaes).
Sarai, however, will realize that fate played him another trick in the scenes that will be shown this Friday (7). Agar will find her depressed, hugging a piece of clothing from her husband, and will think it is just homesickness. "Don't be like that. Abram is going to come back. Why are you suffering so much?"
The citizen of Ur will reveal that she trusts her companion's victory over the king of Elam, but that the sadness is due to her "rules", one of the countless ways to refer to the menstrual cycle – surrounded by taboos today.
"They did not come. They just ended, as it happens with every woman who grows older. I am not pregnant", will shoot the protagonist played by Adriana Garambone.
"Are you sure?" Agar will ask, really hurt by his mistress's sadness. "Yes. I will never be able to have children again. I don't know how I'm going to say this to Abram", the "chosen of God" will say.
Genesis is a free adaptation of the first book of the Bible. The booklet is divided into seven phases and, currently, Record shows the fifth – Journey of Abraham. In addition to the spoilers, the TV News publishes the summary of the biblical novel.
---
Find out everything that will happen in the next chapters of the soap operas with the Noveleiros podcast
Listen to "# 57 – Cora falls in love, and the weather catches fire in Empire!" in the Spreaker.
---
Subscribe to the channel TV News on YouTube and watch videos with revelations of what will happen in Genesis and other novels.
.