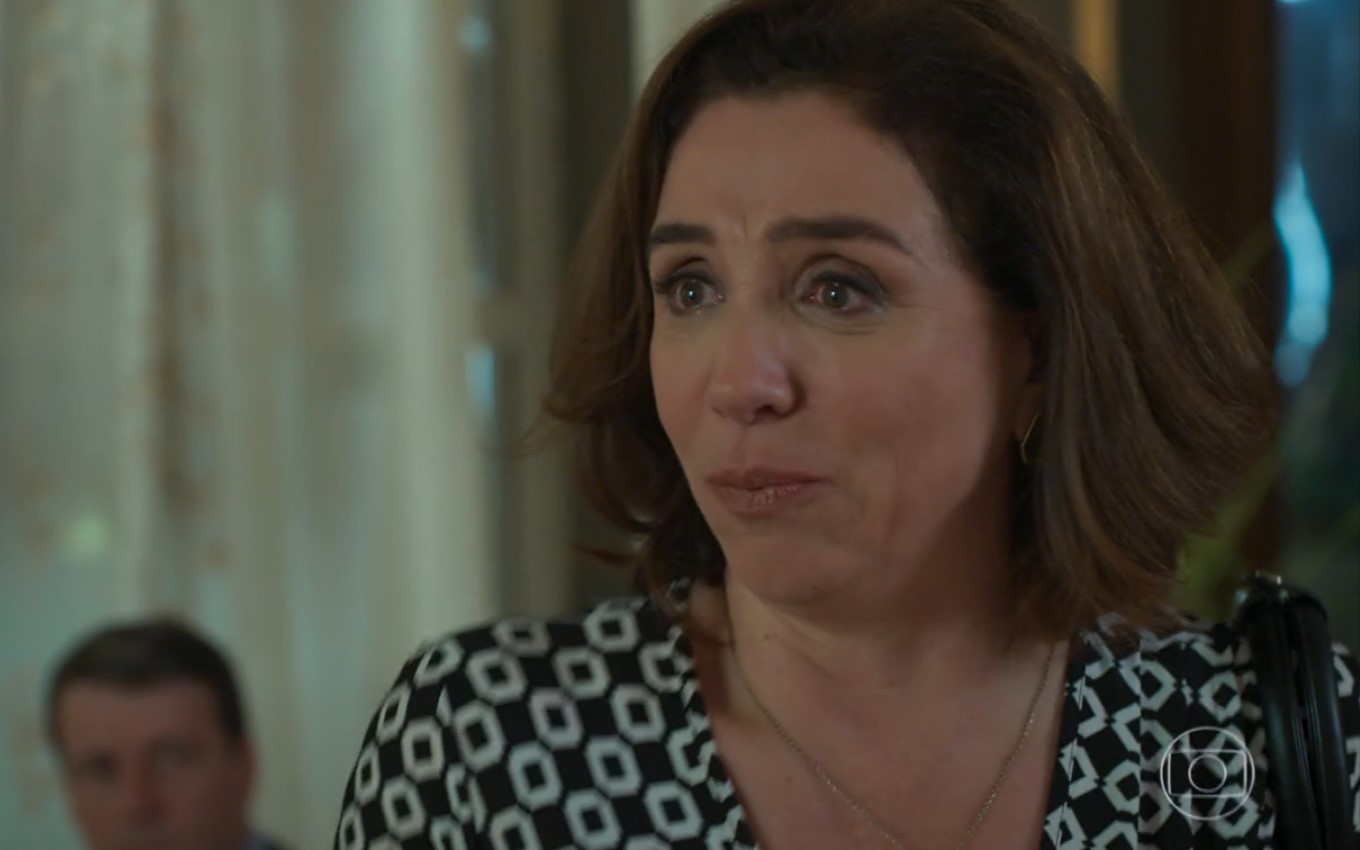 Francesca (Marisa Orth) will give grants to Guido (Werner Schünemann) and a tap on the face of the missing person in Haja Coração. The matriarch of Di Marinos will discover that her husband has always been alive and will say that she would rather he died in Globo's seven o'clock soap opera.
In the booklet, Tancinha (Mariana Ximenes) and Giovanni (Jayme Matarazzo) will be aware of the resurgence and the farce of the businessman, who decided to move to Italy with Vitória (Betty Gofman) and adopt the name of Mario for having sunk in debts in the past .
Next Monday (15), the marketer will be sick when she meets the "ghost" in a restaurant. "You're dead, it can't be, I'm going crazy", will shoot the lady, trying to touch the face of the father of her four children and asking for Rodrigo (Paulo Tiefenthaler).
Vitória's current companion will ask the woman about her relationship with the owner of the Peripécia agency and make it clear that she did not want their meeting to be this way. "I didn't know you were coming for that dinner," says Felipe's stepfather (Marcos Pitombo).
"You are not my husband, I do not know who you are. My husband died!" Replied Francesca, still in shock. He will ask her to sit down and calm down so that the two can talk. "Don't touch me. Someone helps me, this man wants to pass himself off as someone who's already gone," the grocer is going to grind.
Werner Schünemann as Guido in Haja Coração
'Buried alive'
"Look at me! It's me, Mr. Guido. I'm alive," announced the fake. She will be destabilized and will not be able to believe at first that her husband has left the family. "You loved me, we were happy. I must be living a nightmare", adds the character of Marisa Orth.
The businessman will ask her not to set up a scene in the middle of the restaurant. "Do I want to know what they are thinking there?", The woman will reply. Guido will tell you that he wanted to talk to Francesca, but that the conversations he had with Tancinha and Giovanni made him afraid. "They reacted so badly," said the man.
"Do my children know that you are alive?", The marketer will ask, stuttering nervously. She will realize that she has done great injustices for thinking that the father of her children was dead. "My God, I said every thing to Aparício [Alexandre Borges]. I harbored hatred for the Abdala family ", the cook will reveal, brooding over the past.
Francesca will say that she spent her life with anger in her heart while he was actually alive. She will look at Guido's hands and notice a ring. "Are you married? Did you leave me with four children to marry another?"
The woman will be moved and will not be able to hear Felipe's stepfather. She will make money in the vanished. "Idiot! I hate you! I wish you were dead!", He will say after a tap on Guido's face.
Haja Coração is an adaptation of Sassaricando (1987), written by Silvio de Abreu. The plot is on the air at 7 pm on Globo and is by Daniel Ortiz, the same author of the unprecedented Salve-se Quem Puder, which has just been recorded and will be shown again on the 22nd with what has already been aired in history in 2020. The unpublished chapters of the booklet will only be shown from May 17th.
---
Find out all about the next chapters of the soap operas with the Noveleiros podcast
Listen to "# 49 – All about the endings of A Força do Querer!" in the Spreaker.
---
Subscribe to the channel TV Newson YouTube and watch videos with revelations of what will happen in Haja Coração and other soap operas.
.