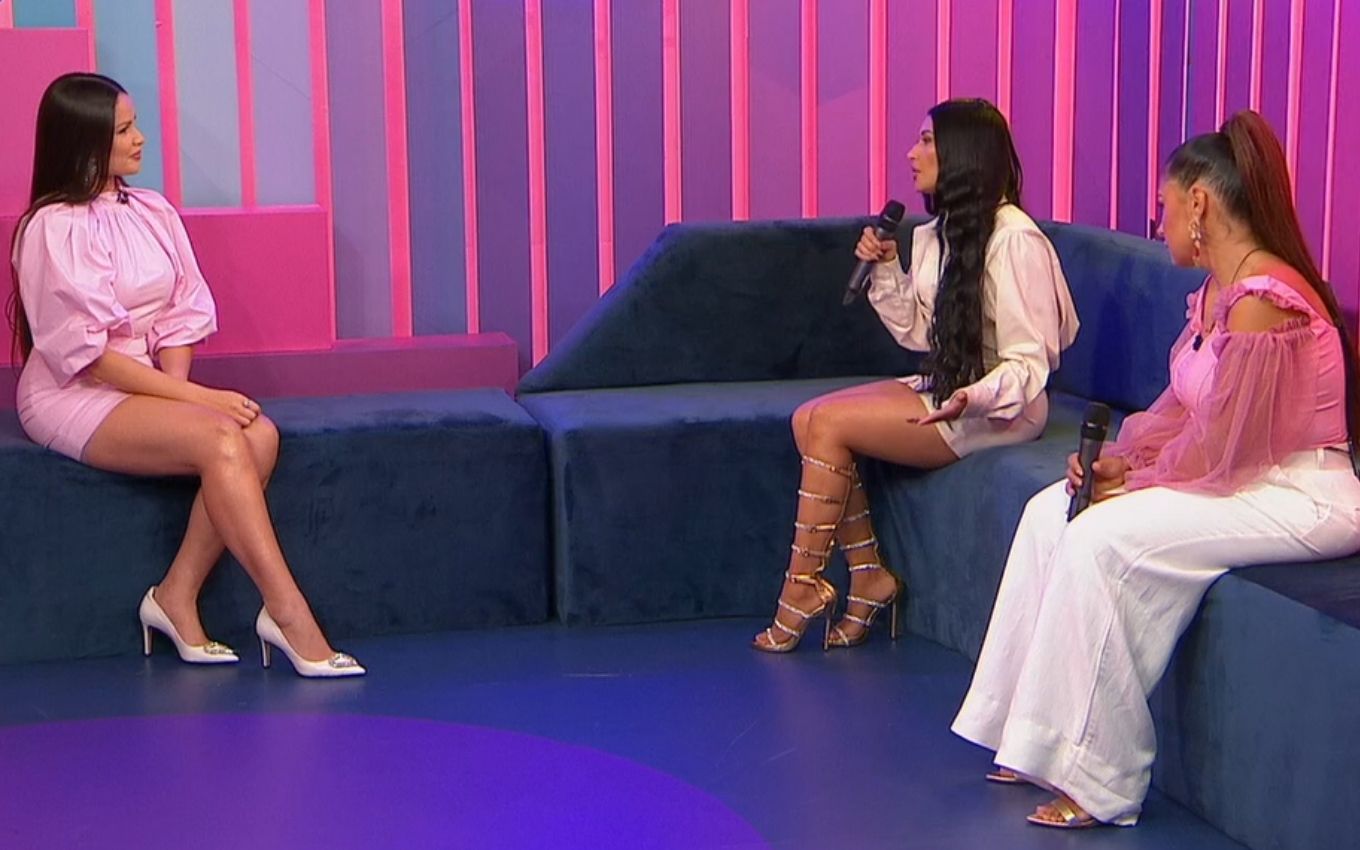 During her debut as a TV presenter, Juliette Freire made some faux pas with Simone and Simaria. This Monday (13), the BBB21 champion presented outdated information about the trajectory of her classmates and was corrected by the pair throughout the attraction.
"They are queens of the sertanejo and have been singing together for over ten years. One success after another! There is a video of them that has already reached 240 million views", said Juliette during the presentation of her classmates on TVZ, Multishow.
Minutes later, the new presenter admitted the faux pas and was corrected by the singers. "I know you have a very long trajectory. In fact, I think I missed the number of years. Have you been together for…?", asked Juliette. "30 years," replied Simone, and the champion scored: "I don't know where I got a ten."
"We have videos with 240 million, but we have a video today that has 700 million views, which is second only to Ai Se Eu Te Pego [do Michel Teló], which is Loka, which we made with Anitta, which is a record! Apart from the others, who have 400, 300 million, and so on," added Simaria.
"One hit after another. I'm not very good with numbers, so everyone forgives me," warned Juliette.
.