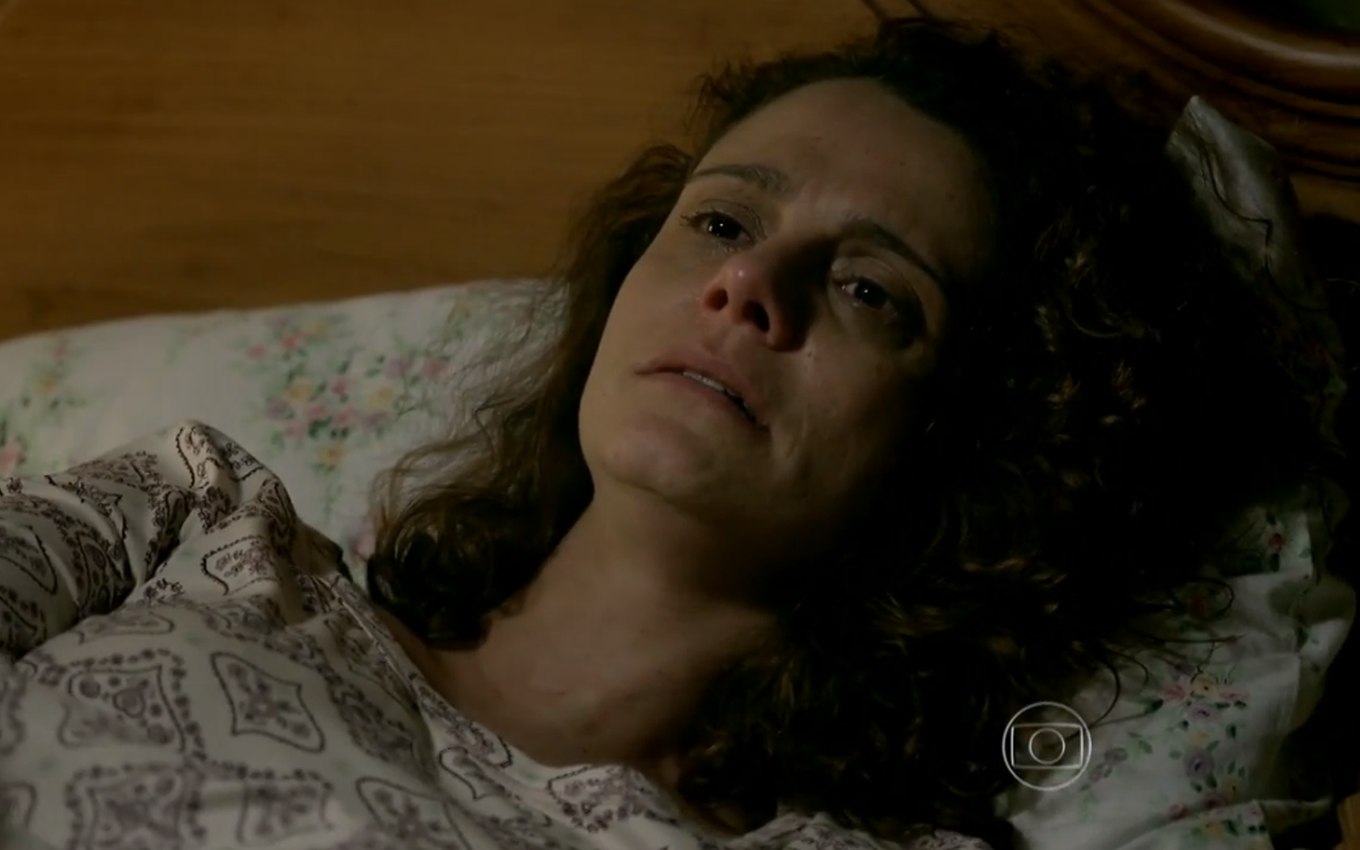 Eliane (Malu Galli) will be psychologically tortured by her sister in her last days in Empire. Cora (Drica Moraes) will insist that the patient must reveal to her daughter that her biological father is José Alfredo (Alexandre Nero), owner of a fortune. "You are bad", accuse the bedridden, who will realize that the bad guy wants to get on top of Cristina (Leandra Leal) in Globo's nine o'clock soap.
In the plot by Aguinaldo Silva, Eliane will regret having nothing to leave for the family. "Oh, you are wrong. You have a fortune to leave for her. Her father's money, Zé Alfredo", will remember the bitterness.
With the state of health critical, the salesperson will have a coughing fit and will be observed by Cora, who will place a bucket next to the bed for her sister to use and not get the bed dirty. "You are bad," Cristina's mother will release.
The character of Drica Moraes will respond and say that she herself asked not to call the ambulance. The scenes will air this Friday (16). "That's not what I'm talking about. It's what you told me. That my daughter can be heir to a fortune," said the patient.
"Isn't it true? She can be Zé Alfredo's daughter, yes. And he became a millionaire", says the wicked. "Tell me something. At that time you convinced me that there was no way Cristina could be Zé Alfredo's daughter. You made me believe that she was Evaldo's. [Thiago Martins]. It was just mean, wasn't it? ", Malu Galli's character will ask.
Cora will not leave her sister alone
Villain debauched
Cora will make a mocking expression and tell her sister that she should know who she rubs with the most. "Eliane, think. I just want the good of the family. These boys you put in the world, but it's like they were mine too. You have done a lot of stupid things in this life, my sister. You have no right to keep making mistakes", he comments the shrew, pretending to be worried.
"You are going to leave, but they will remain here, and so will I. I am the one who will take care of them. It is not fair for them to continue in this misery if Cristina has a right …", the woman observes, when interrupted by the patient. "You want to get along with others, is that it?", Will be impressed Eliane.
Cora will not accept the accusation and will say that she left her life behind to help her sister take care of the children and the whole family. "Now what do you want? That I can live here alone, in this muquifo, penniless?", Asks the malicious one. "I want you to tell your daughter that she is heir to a millionaire," Cora will insist, while her sister has another coughing fit.
In the plot, Malu Galli's character will discover she has cancer and will die in this Saturday's chapter (17).
Império (2014) won a "special edition" to plug the hole left after the final stretch of Amor de Mãe during prime time at Globo. Um Lugar ao Sol, the next unpublished soap opera at 9 pm, has been postponed to the second half of this year.
In addition to the spoilers, the TV News publishes daily a summary of the nine o'clock soap that the broadcaster reprises due to the Covid-19 pandemic.
---
Find out everything that will happen in the next chapters of the soap operas with the Noveleiros podcast
Listen to "# 54 – Is it worth watching the Empire replay?" in the Spreaker.
---
Subscribe to the channel TV News on YouTube and watch videos with revelations of what will happen in Império and other soap operas.
.