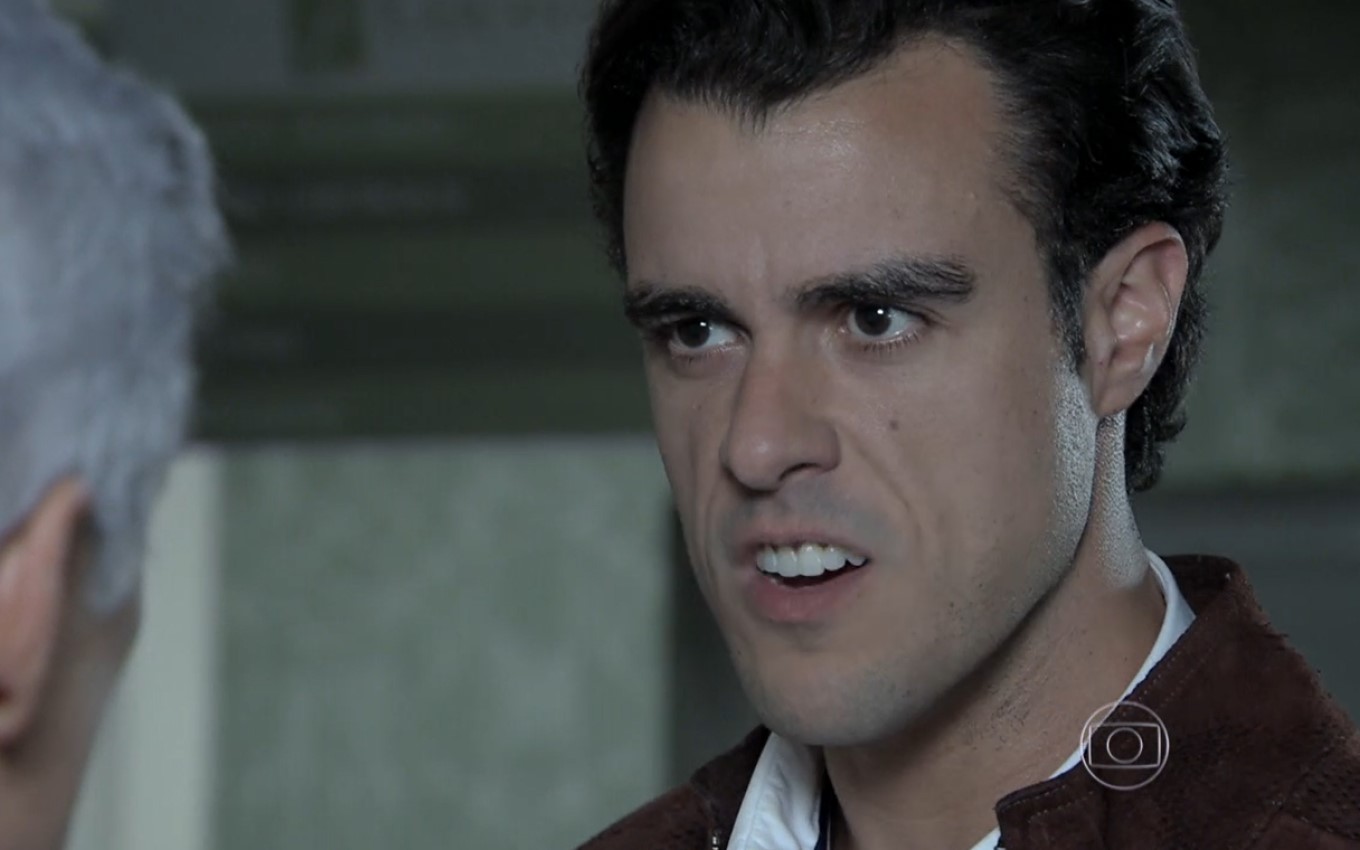 Enrico (Joaquim Lopes) will come across Beatriz (Suzy Rêgo) in an accident in the middle of the street. He will run desperately to his mother and, at the same moment, Claudio (José Mayer) will arrive at the scene of the tragedy in Império. The ceremonialist will accompany the madame in the ambulance, and the chef de cuisine will attack the father in the hospital. "Husband who sleeps with a man…", the homophobic will shout in the 9:00 pm soap opera on Globo.
In previous chapters, Maria Clara's fiance (Andréia Horta) broke off relations with his parents after discovering that Claudio had been having an extramarital affair for years with Leonardo (Klebber Toledo). Due to rumors about the ceremonialist, Beatriz will be harassed in a trip to the market and will suffer an accident in the chapter of the next 15th.
In scenes that will air next Wednesday (16), the prejudiced will ask his father about Beatriz's condition. "The paramedic said that she will have to do several tests, but that she was lucky. Despite the seriousness of the collision, she is apparently unharmed," explained the character of José Mayer.
The boy, then, will be worried about the proximity of his wedding date to José Alfredo's favorite daughter (Alexandre Nero) and will question whether it will be necessary to postpone the marriage. "Fuck your marriage! I just want my wife back by my side safe and sound", will retort Claudio, without patience for his son's selfishness.
"Woman? Wow, what a beautiful husband my mother has found, right? A husband who sleeps with another man", will fire Enrico, disrespecting the relationship of his parents, as well as screaming in the middle of the waiting room of a health institution .
The event producer will grab the restaurant owner by the collar and demand that he shut up: "If I'm being a disappointment to you, you're also being a disappointment to me. Stay away from me and stop talking nonsense."
Império (2014) won a "special edition" to fill the hole left after the final stretch of Amor de Mãe on Globo's prime time. Um Lugar ao Sol, the next new soap opera at 9 pm, was postponed to premiere in the second half of this year.
In addition to the spoilers, the TV news It publishes daily the summary of the nine soap operas that the network repeats due to the Covid-19 pandemic.
---
Learn all about the upcoming chapters of soap operas with the Noveleiros podcast
Hear "#62 – Téo suffers another attack in Save Yourself" on Spreaker.
---
Subscribe to the channel TV news on YouTube and watch videos with revelations of what will happen in Império and other soap operas.
.