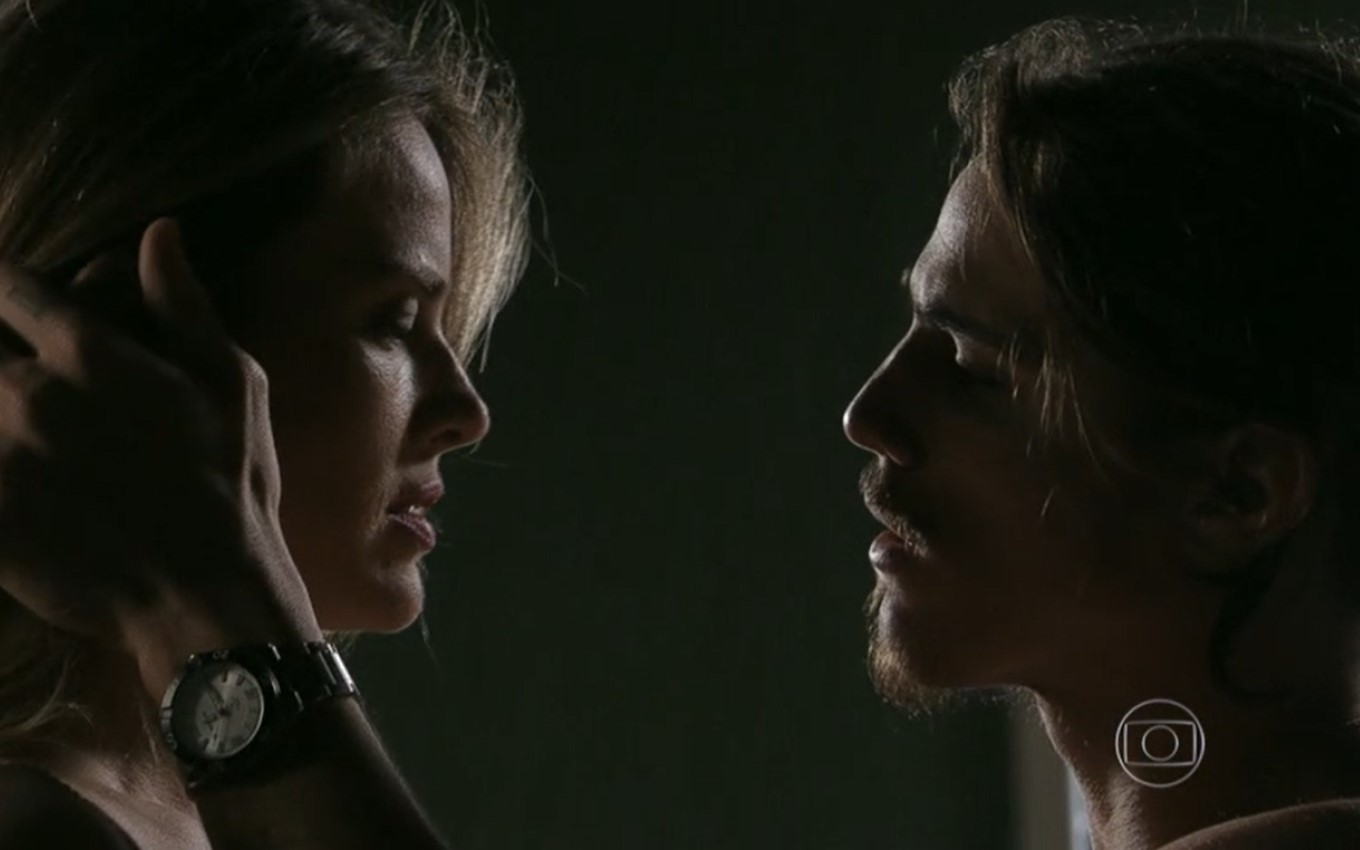 Robertão (Romulo Arantes Neto) will offer his "services" to Téo (Paulo Betti) once again, and Érika (Leticia Birkheuer) will be jealous in Império. Unexpectedly, the blogger will refuse the big boy, and the blonde will decide to go after him. She will invite him to the motel, but the rogue will say he has no money. "I pay", will announce the photographer in the nine o'clock soap opera.
Inside four walls, however, she will play the wanton, and moreno will surprise her all affectionate, wanting to "make love". Previously, Maria Isis' brother (Marina Ruy Barbosa) had a crush on the blogger's assistant, but was rejected several times.
In next Tuesday's chapter (8), Erika will not hide the annoyance when seeing Robertão at her boss's house. "How am I going to concentrate knowing that porn scenes are going to happen here? I'm not going to participate in it anymore, I'm not interested", will say the journalist, leaving the environment.
The muscular man will go after the photographer and ask to take a chance with her. 'Have you ever gone out with a woman in your life?', asks Erika, who will grab him and invite him to go to the motel.
There, the pretty girl will have a vulgar behavior and will start tearing off the boy's clothes, who will be uncomfortable. Robertão will ask for calm and explain that he is not the type of guy she thinks. "I don't pick up women on the street or go to cheap places," will announce the rogue, who will kiss her carefully, full of love to give.
Império (2014) won a "special edition" to fill the hole left after the final stretch of Amor de Mãe on Globo's prime time. Um Lugar ao Sol, the next new soap opera at 9 pm, was postponed to premiere in the second half of this year.
In addition to the spoilers, the TV news It publishes daily the summary of the nine soap operas that the network repeats due to the Covid-19 pandemic.
---
Learn all about the upcoming chapters of soap operas with the Noveleiros podcast
Hear "#61 – Romance in Chaos: New Couple Appears in Genesis!" on Spreaker.
---
Subscribe to the channel TV news on YouTube and watch videos with revelations of what will happen in Império and other soap operas.
.