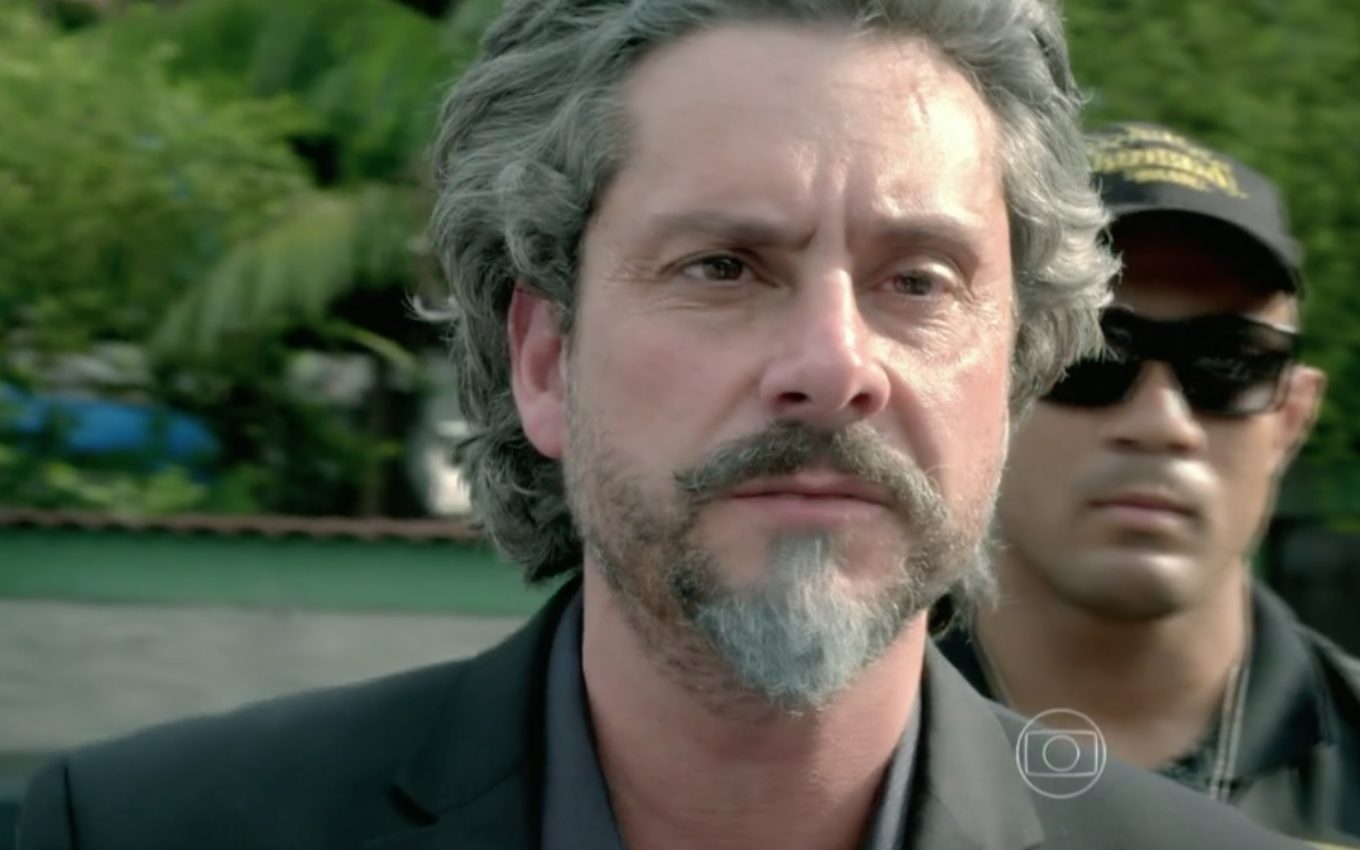 José Alfredo (Alexandre Nero) will finally reveal to the world that he did not die in Império, but he will make it a spectacle for his enemies. He will challenge police officers when he shows up alive and will insist on being handcuffed and taken to the police station. "Do it or I'll run away," he will advise.
In scenes planned for go on air from the next chapter 20 in the nine o'clock soap opera on Globo, the "man in black" will make his reappearance on the court of the União de Santa Teresa samba school. When opening the gate of the place, the police will already be ready, waiting for him.
"Mr. José Alfredo Medeiros, you are under arrest," an official will say. Cristina (Leandra Leal) will be scared, but the commander will appear to be confident and calm about the situation.
He will hold out his hands, asking to be handcuffed, but the officer will say he doesn't need to. "Do it or I'll run away", will speak the character of Alexandre Nero. "Come on, do your job of arresting me. And put the handcuffs on, I'm sure about that," he'll say. The police will carry out the request.
José Alfredo will be taken to a vehicle, and Cristina will hug him. "I know it's a tough time, but it's going to be all right. In the end, it's going to be all right," she will say.
Before getting into the car, the protagonist will give a speech to the crowd watching him. "I wanted to tell you that I really appreciate it. I appreciate your stay and I appreciate the way you welcomed me. I want you to know that, even in my thoughts, I'll be on the avenue with you", he promises. The population will clap for the commander.
Written by Aguinaldo Silva, Império (2014) won a "special edition" to fill the hole left after the end of Amor de Mãe on Globo's prime time. The unprecedented Um Lugar ao Sol, the next telenovela in the 9 pm range, was postponed to premiere in the second half of this year.
In addition to the spoilers, the TV news It publishes daily the summary of the nine soap operas that the network repeats due to the Covid-19 pandemic.
---
Learn all about the upcoming chapters of soap operas with the Noveleiros podcast
Listen to "#73 – José Alfredo finds out Maurílio is dead in Império!" on Spreaker.
---
Subscribe to the channel TV news on YouTube and watch videos with revelations of what will happen in Império and other soap operas.
.