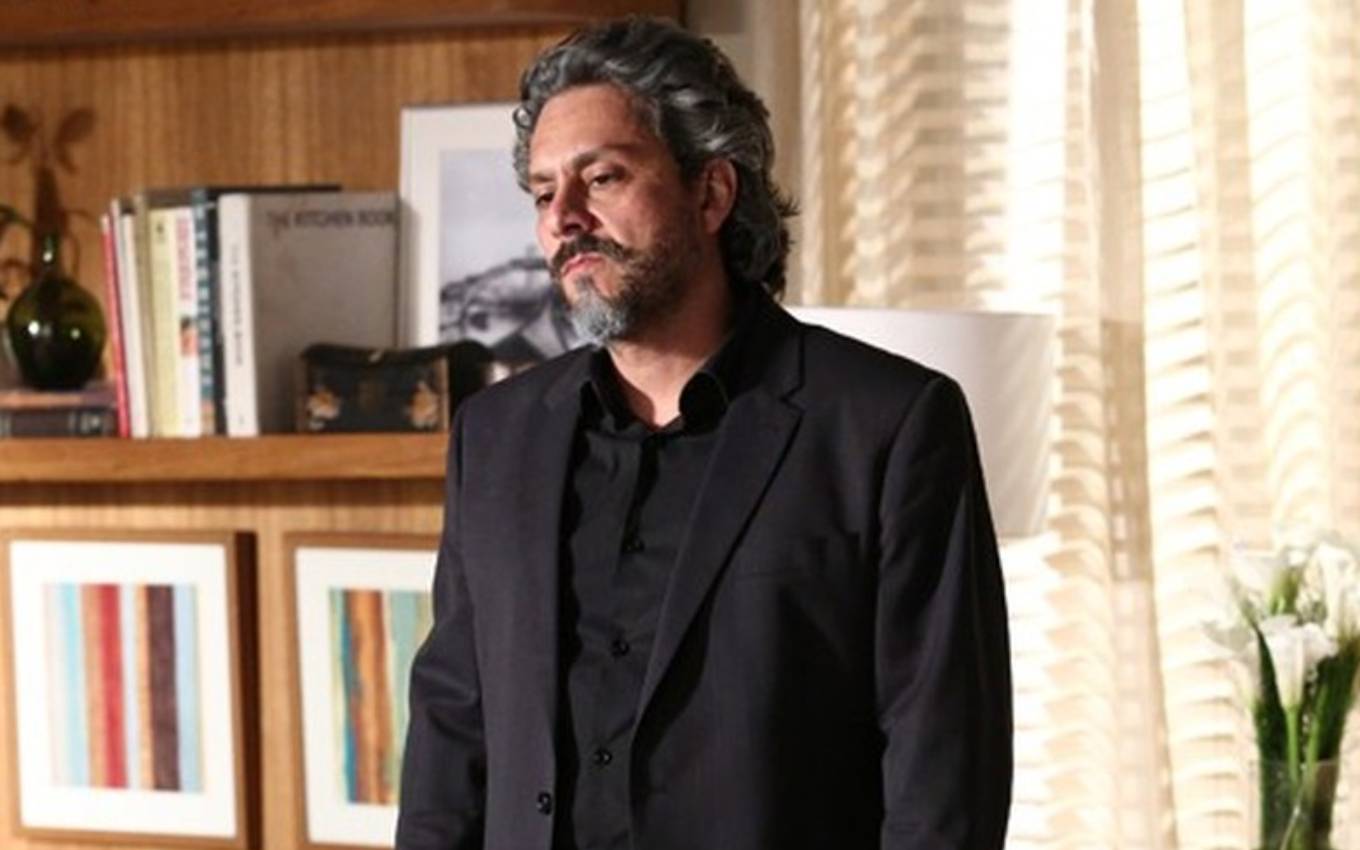 In Império, José Alfredo (Alexandre Nero) will rub in the face of Maria Marta (Lilia Cabral) who discovered her great secret. The Commander will corner the woman while she is lying in bed and reveal that he knows she was married to Silviano (Othon Bastos) in the 9:00 pm soap opera on Globo.
The dondoca will have just woken up, and when she hears someone enter the room, she will believe it to be her butler. "I asked not to be woken up early, I even took a sedative because of this situation of José Pedro [Caio Blat]… My son was fired and left home because of that hustler, donkey, cangaceiro Zé Alfredo! And you, Silviano, disrespected my order! Don't take up those liberties again, you should know what your role is… That of a butler," the rich woman will complain.
However, it will be the voice of the "man in black" that will answer it. "Why not your first husband, Marta? Why didn't you ever tell me you were married to Silviano?", he'll shoot.
At this moment, the "Empress" will open her eyes and come face to face with her husband, who will shoot her with his gaze. She will confirm the information, and will say that she only kept the secret at the request of the employee, so that he would not be humiliated by José Alfredo.
The Almighty will then say that she hid the truth because she had bad intentions. "Silviano was in poverty and sought me out. And you, each year that passed, got richer. He asked me for help. And I, perhaps because I wanted to get revenge for the humiliations he put me through one day, I proposed to him that he become my employee," she will argue.
Zé will not accept the madame's explanations. Later, certain that Silviano is Fabrício Melgaço, his hidden enemy, the Commander will expel him from his house for good.
Written by Aguinaldo Silva, Império (2014) won a "special edition" to fill the hole left after the end of Amor de Mãe on Globo's prime time. The unprecedented Um Lugar ao Sol, the next telenovela in the 9 pm range, was postponed to premiere in the second half of this year.
In addition to the spoilers, the TV news It publishes daily the summary of the nine soap operas that the network repeats due to the Covid-19 pandemic.
---
Learn all about the upcoming chapters of soap operas with the Noveleiros podcast
Listen to "#77 – Luísa makes a big revelation to Pilar in Nos Tempos do Imperador" on Spreaker.
Subscribe to the channel TV news on YouTube and watch videos with revelations of what will happen in Império and other soap operas.
.