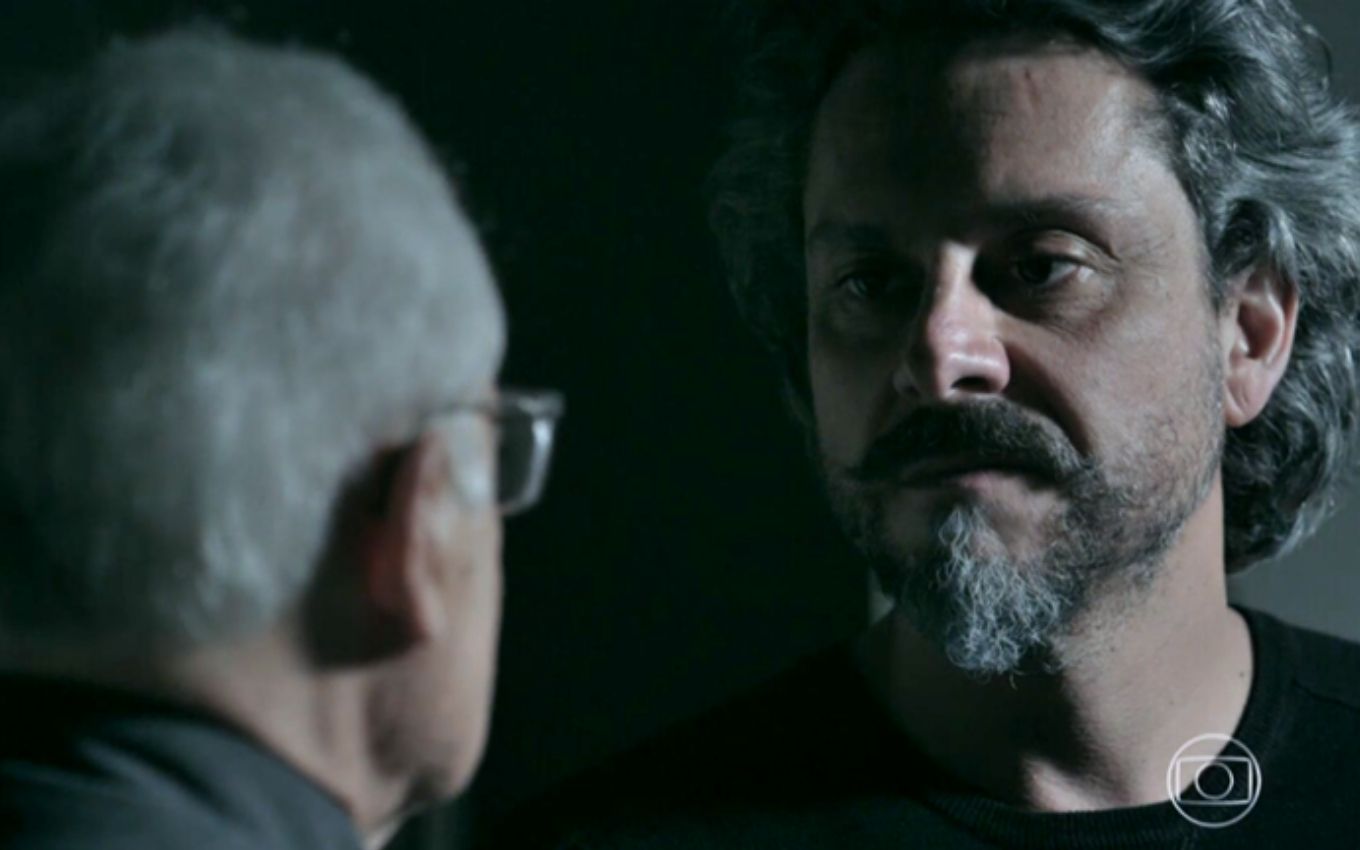 After finding out about the marriage of Maria Marta (Lilia Cabral) to Silviano (Othon Bastos) in the past, José Alfredo (Alexandre Nero) will suspect that the butler is his greatest enemy in Império. The commander will fire the servant in the 9:00 pm soap opera on Globo and will accuse: "I'm talking about you being the fake who calls himself Fabrício Melgaço".
Cristina's father (Leandra Leal) will conclude that the employee hates him for still loving the dondoca. In addition, the protagonist will notice that the butler knows many details of the family's life.
Upset, the businessman will go after you in the servants' quarters and surprise you. "Sorry, my lord, but today I arrived a little late", he will justify. "I never expected that from you", counters the "man in black". "The fact of the delay or the fact of what happened before, this story of my relationship with madame?" the servant will ask.
"I'm talking about something else. About you being that fake, that scoundrel, who calls himself Fabrício Melgaço", the lover of Maria Isis (Marina Ruy Barbosa) will shoot. Silviano will say that he doesn't know what the boss is talking about, and the commander will tell the employee not to play tricks.
"Anyway… I just want you to pick up your troches and never set foot in this house again", will demand José Alfredo. The protagonist will still promise to end the enemy's race.
"Forgive me, but I don't think I understand right, it seems that my lord is preventing me from carrying out my activities?", the butler will ask. "I'm firing you, because I can't stand to look at your superior face just because you speak Portuguese full of fru-fru", he will say.
"I know that you and Marta are conspiring against me inside my own house. So take your pomp and half a dozen trinkets of your bankrupt nobleman and use the back door and the service elevator," the father of Clara (Andréia Horta).
The servant will comment on the boss's hatred for Fabrício Melgaço. "No! I'm sorry, because the day I get my hands on that bitch, whoever he is, including you, there won't be any memory left", will threaten the character of Alexandre Nero.
Written by Aguinaldo Silva, Império (2014) won a "special edition" to fill the hole left after the end of Amor de Mãe on Globo's prime time. The unprecedented Um Lugar ao Sol, the next telenovela in the 9 pm range, was postponed to premiere in the second half of this year.
In addition to spoilers, the TV news It publishes daily the summary of the nine soap operas that the network repeats due to the Covid-19 pandemic.
---
Subscribe to the channel TV news on YouTube and watch videos with revelations of what will happen in Império and other soap operas.
.