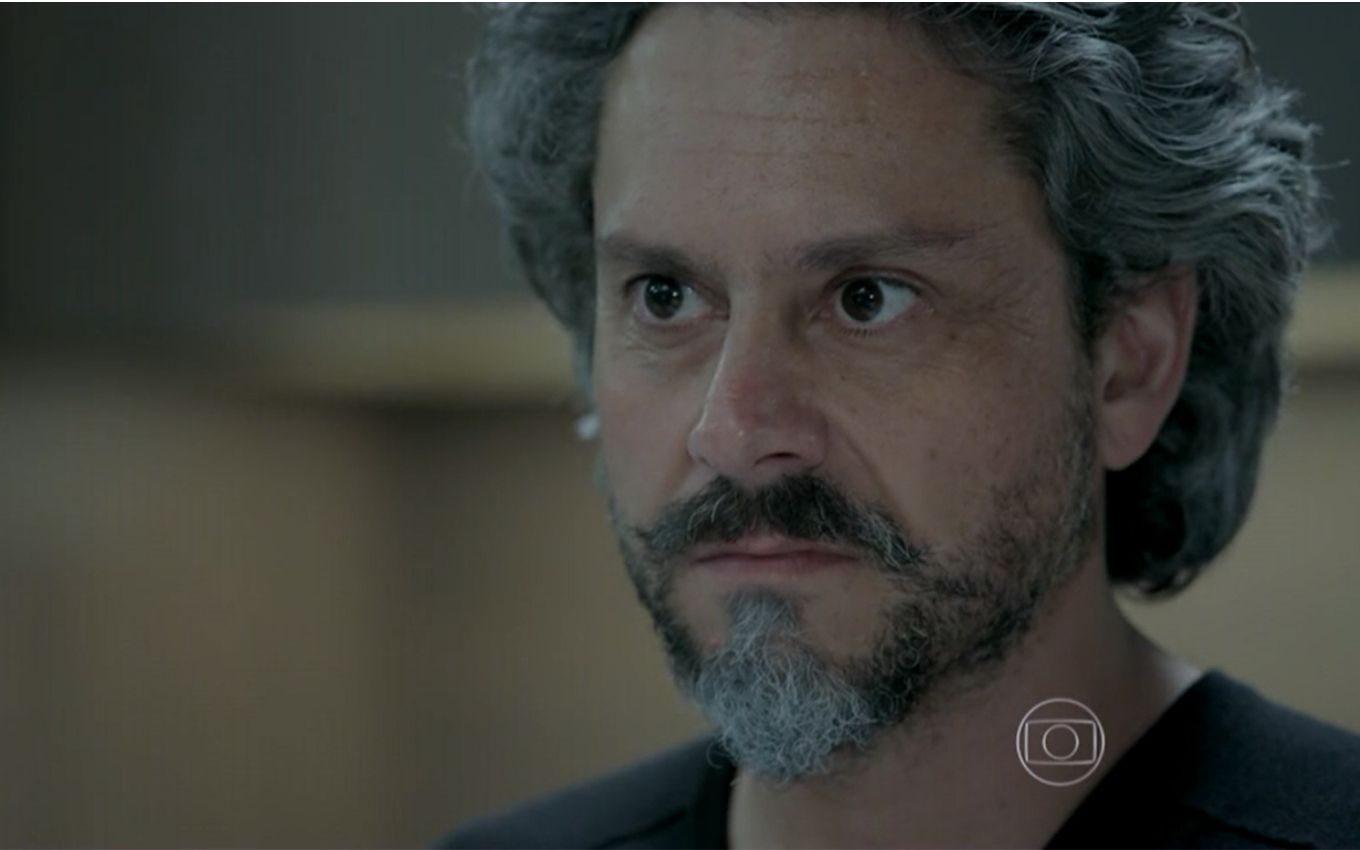 José Alfredo (Alexandre Nero) will declare war against Silviano (Othon Bastos) in Império. The commander will be outraged after being humiliated by the butler with offenses in the 9:00 pm soap opera on Globo, and will vent to Cristina (Leandra Leal) and Josué (Roberto Birindelli). "Bastard" will roar the almighty.
In the scenes planned to air from the next Tuesday's chapter (12), the ex-husband of Maria Marta (Lilia Cabral) will react when the boss says he is behind Fabrício Melgaço. "You goat loaf commander, your jerk of jerky lord, go to hell," the servant will say.
A little further on, José Alfredo will appear, venting with his daughter and the driver about the situation in the mansion. "Silviano fucked me. He screwed me up, treated me as if I were his ilk. With every accusation he made, he went deeper into the mud", complains the businessman.
"If I had any doubts, I don't have any more that he is the villain in this story. It's him, that bastard Silviano", will speculate the "man in black". The owner of Império will still make a threat: "I'm going to move heaven and earth to put those two behind bars. It's time for reaction."
"They'll see who they messed with. They'll find out what Commander José Alfredo Medeiros is capable of," the rich man concluded, in a tone of revenge.
Written by Aguinaldo Silva, Império (2014) won a "special edition" to fill the hole left after the end of Amor de Mãe on Globo's prime time. The unprecedented Um Lugar ao Sol, the next telenovela in the 9 pm range, was postponed to premiere in the second half of this year.
In addition to spoilers, the TV news It publishes daily the summary of the nine soap operas that the network repeats due to the Covid-19 pandemic.
---
Learn all about the upcoming chapters of soap operas with the Noveleiros podcast
Listen to "#77 – Luísa makes a big revelation to Pilar in Nos Tempos do Imperador" on Spreaker.
Subscribe to the channel TV news on YouTube and watch videos with revelations of what will happen in Império and other soap operas.
.