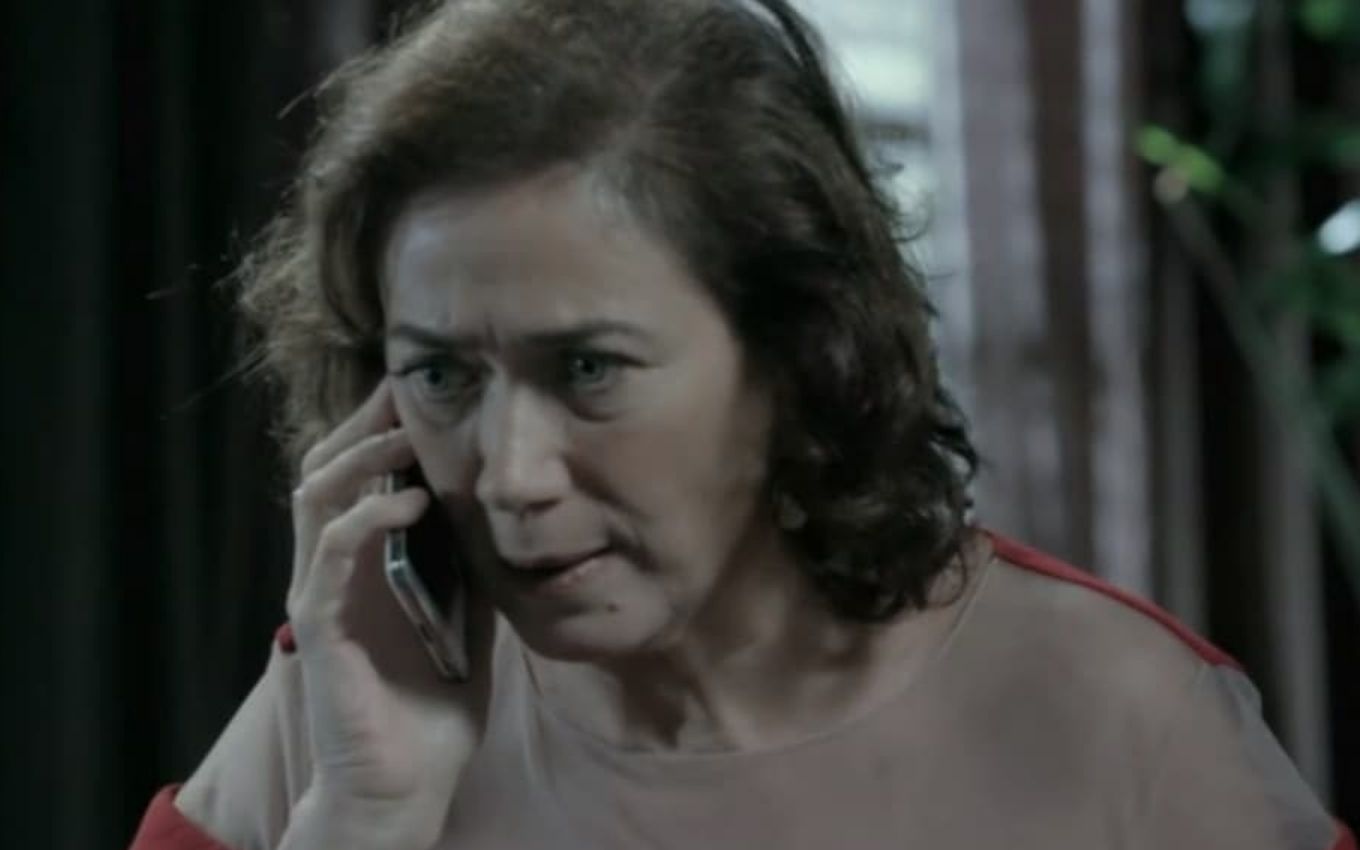 In Império, Maria Marta (Lilia Cabral) will give an ultimatum to José Alfredo (Alexandre Nero). When catching Cristina (Leandra Leal) on the phone, the madame will suspect that it is a connection with the commander. Without thinking twice, she will pick up the device to deliver her message. "Stop this farce", he will demand in the 9:00 pm soap opera on Globo.
In the scenes planned to air in this Saturday's chapter (18), Maurílio (Carma Dalla Vecchia) will schedule a meeting to unmask the firstborn of the "man in black" for the Medeiros after finding out about his trip to Switzerland.
Confronted by the brothers and Maria Marta, Cora's niece (Marjorie Estiano) will claim that she went to the country to investigate the theft of the Commander's money, but will not discuss the details of the trip to keep the farce of her father's death a secret.
Without satisfactory answers, the "empress" will demand that the stepdaughter resign from the company. Devastated, she will call José Alfredo to ask for help, but will be surprised by the rich girl. "Let me talk to him," will threaten Maria Clara's mother (Andréia Horta).
"Zé, talk to me. Answer! It's no use pretending to be dead. I've known for a long time that you're alive. Stop this farce and go back to Império. We are on the brink of the abyss, we need you", he will appeal the dondoca, while the husband will remain silent on the other end of the line.
José Pedro's mother (Caio Blat) will also take the opportunity to declare: "I think about you every day, all the time, all the time. I miss you very much. Answer me, please." The almighty, however, will hang up the phone to the woman's face.
Written by Aguinaldo Silva, Império (2014) won a "special edition" to fill the hole left after the end of Amor de Mãe on Globo's prime time. The unprecedented Um Lugar ao Sol, the next telenovela in the 9 pm range, was postponed to premiere in the second half of this year.
In addition to the spoilers, the TV news It publishes daily the summary of the nine soap operas that the network repeats due to the Covid-19 pandemic.
---
Listen to "#74 – José Alfredo Makes Emergency Decision in Império!" on Spreaker.
---
Subscribe to the channel TV news on YouTube and watch videos with revelations of what will happen in Império and other soap operas.
.