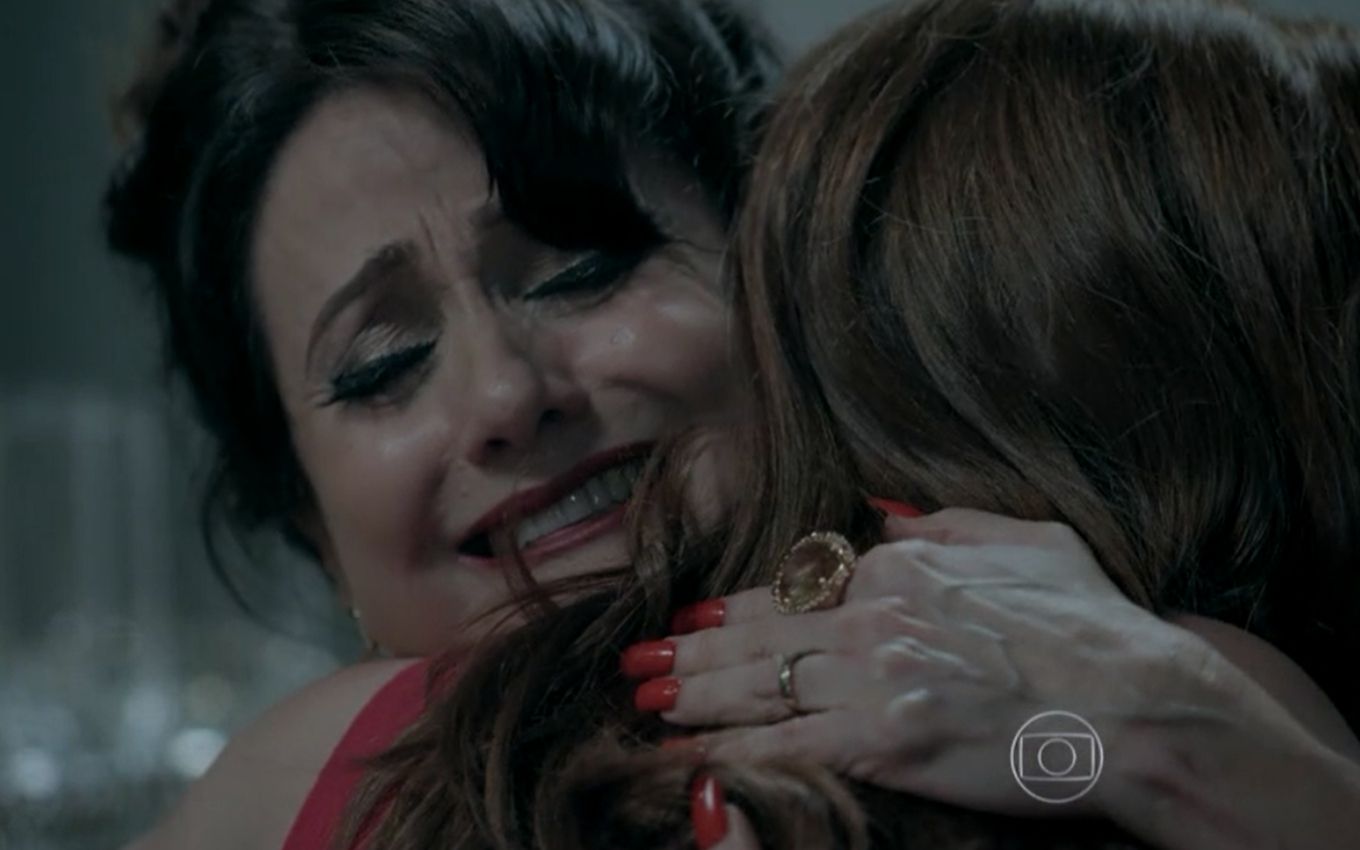 Magnolia (Zezé Polessa) and Maria Isis (Marina Ruy Barbosa) will make up in Império. The gold-digger will admit the mistakes of the past and will ask her daughter's forgiveness during a dinner hosted by Cláudio (José Mayer) on Globo's nine o'clock soap opera. "I deserve to suffer," the new rich woman will say to the redhead.
In the scenes set to air on the next Monday's chapter (27), Beatriz (Suzy Rêgo) will invite the receptionist to a party without mentioning that she called Magnolia and Severo (Tato Gabus Mendes). Upon arriving at the place, the young woman will be surprised by the presence of her mother.
Devastated by the departure of José Alfredo's lover (Alexandre Nero), the madame will ask to talk to Isis. "I know I've done you enormous harm, there's no forgiveness. I deserve to suffer! I'm a heartless mother, a denatured who just wanted to know how to get along," she began, in tears.
"You may not think so. But now that I have this good life, I want to share this life with you. Me and your father", will add Magnolia, who will be reassured by her daughter: "Mother, a child is not born to judge parents . Aren't there even people who support the father, even though he is a murderer? Sometimes we just want a hug."
Maria Isis will hug her mother and say that everything is done between them. "I love you", will declare the "sweet child" of the commander. "I love you, daughter," Magnolia will reply, unable to disguise her happiness with the forgiveness she has earned.
Written by Aguinaldo Silva, Império (2014) won a "special edition" to fill the hole left after the end of Amor de Mãe on Globo's prime time. The unprecedented Um Lugar ao Sol, the next telenovela in the 9 pm range, was postponed to premiere in the second half of this year.
In addition to the spoilers, the TV news It publishes daily the summary of the nine soap operas that the network repeats due to the Covid-19 pandemic.
---
Learn all about the upcoming chapters of soap operas with the Noveleiros podcast
Subscribe to the channel TV news on YouTube and watch videos with revelations of what will happen in Império and other soap operas.
.