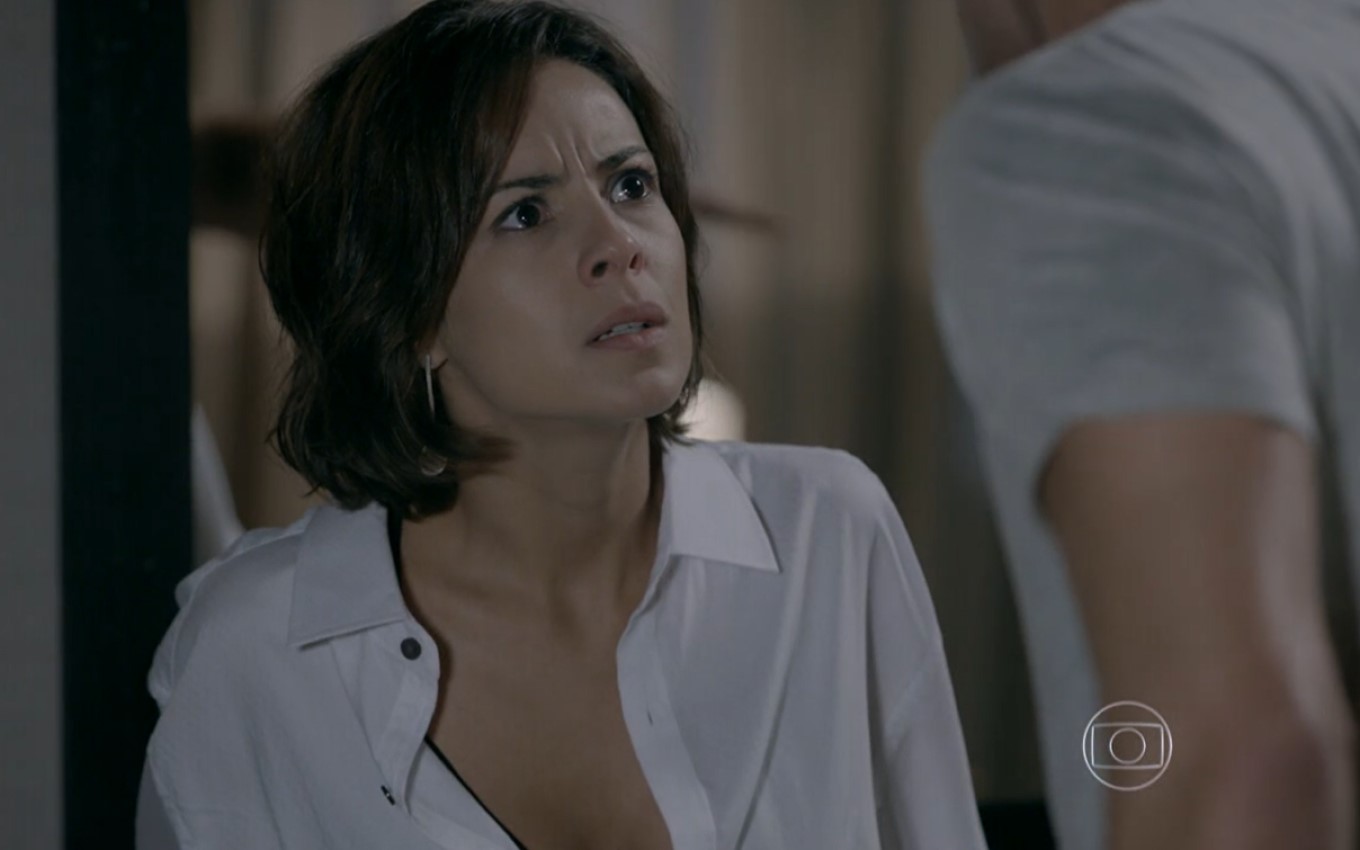 Enrico (Joaquim Lopes) will announce to Maria Clara (Andréia Horta) that he would like to dismiss Cláudio (José Mayer) from organizing their wedding in Império. The commander's favorite daughter will not accept the groom's suggestion and will detonate him for not accepting that his father is bisexual: "Pathetic and childish", declares the designer in Globo's nine o'clock soap.
The public has been following the homophobia show given by the chef since discovering that his father had an affair with another man. After that, Joaquim Lopes' character will leave home.
In the scenes that will air next Wednesday (2), the bride and groom will fight ugly because of this turnaround. "If you are on my side as you say, you will understand. It is not cowardice, it is common sense", the boy will say. The jewelry designer will make it clear that she neither agrees nor understands Enrico's aversion to Cláudio.
"He stopped being my father the day he decided to take over that whole rot. Gee, the guy has lived a double life for years and you still want me to love him as a father?", The homophobic will fire.
Without patience, Maria Clara will ask the groom not to be ridiculous enough to exclude the father from his life due to a "macho and unreasonable reaction". She will still say that she cannot recognize the future husband. Even so, Enrico will insist:
I don't want him at our party. Tomorrow or the day after he appears with AIDS because of all these men he's been seeing, then I want to see where he will put all this pride. Let him die …
The brunette will start gathering her things scattered around the hotel in silence, and Enrico will ask her why she is leaving. "Not to fight with you. Everything you just said was the most disgusting thing I've ever heard in my life, my stomach is upset," says the daughter of the commander, who will leave him alone in place.
Império (2014) won a "special edition" to plug the hole left after the final stretch of Amor de Mãe during prime time at Globo. Um Lugar ao Sol, the next unpublished soap opera at 9pm, was postponed to debut in the second half of this year.
In addition to the spoilers, the TV News publishes daily a summary of the nine o'clock soap that the broadcaster reprises due to the Covid-19 pandemic.
---
Find out all about the next chapters of the soap operas with the Noveleiros podcast
Listen "# 60 – Kyra falls into Alan's arms in Save Yourself!" in the Spreaker.
---
Subscribe to the channel TV News on YouTube and watch videos with revelations of what will happen in Império and other soap operas.
.