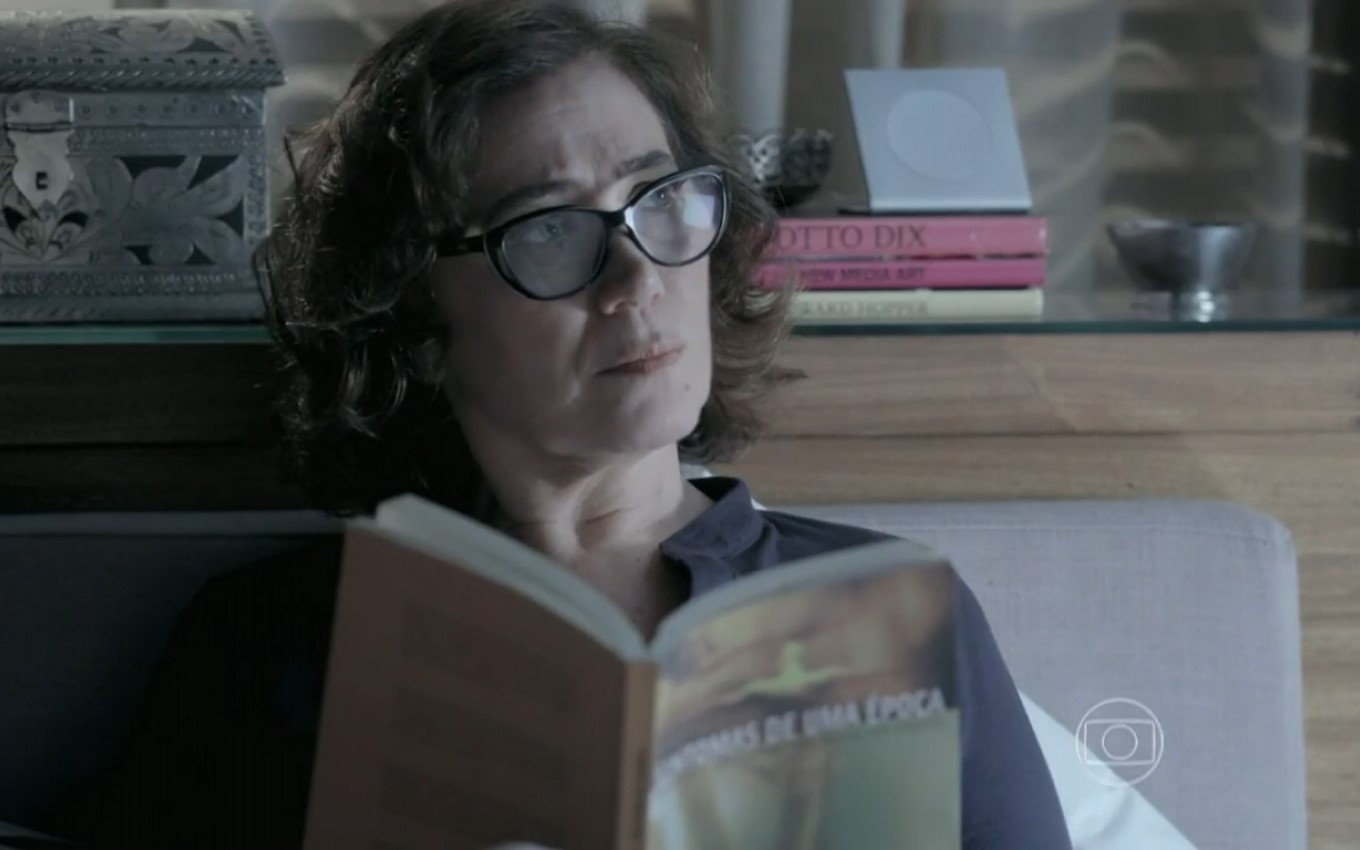 Maurílio (Carmo Dalla Vecchia) will demand to have sex with Maria Marta (Lilia Cabral) in Império. The madam will face the bandit, declare a strike and drive him crazy. "You know I'm a man to break down the door and take you by force," he'll threaten. Even so, she will remain adamant in her decision on Globo's nine o'clock soap opera.
Lilia Cabral's character can no longer stand to live with José Alfredo's rival (Alexandre Nero). She promised that six months after the commander's death, she would marry the bad character, but she keeps putting off the date of the unwanted union.
In a scene that will air next Saturday (18), Maurílio will knock on the bride's door and ask her to "kill her nostalgia", but she will refuse. "Today I'm not willing, I'm not a woman to use excuses. Today I don't want that and that's it", she will declare.
The biologist who crossed her path on Mount Roraima will claim that he has the courage to grab her by force, but she will not be afraid and will face the antagonist. "You're just an ordinary dog. If you want to come in, feel free. But if you break down the door and try to catch me, I'll give you a lot of trouble," she'll say.
Without hearing any answers, the "Empress" will be in doubt about Maurílio's presence on the other side of the door. "I think it's already gone, thankfully. Tease me to see," she'll challenge loudly.
Written by Aguinaldo Silva, Império (2014) won a "special edition" to fill the hole left after the end of Amor de Mãe on Globo's prime time. The unprecedented Um Lugar ao Sol, the next telenovela in the 9 pm range, was postponed to premiere in the second half of this year.
In addition to spoilers, the TV news It publishes daily the summary of the nine soap operas that the network repeats due to the Covid-19 pandemic.
---
Learn all about the upcoming chapters of soap operas with the Noveleiros podcast
Listen to "#74 – José Alfredo Makes Emergency Decision in Império!" on Spreaker.
---
Subscribe to the channel TV news on YouTube and watch videos with revelations of what will happen in Império and other soap operas.
.