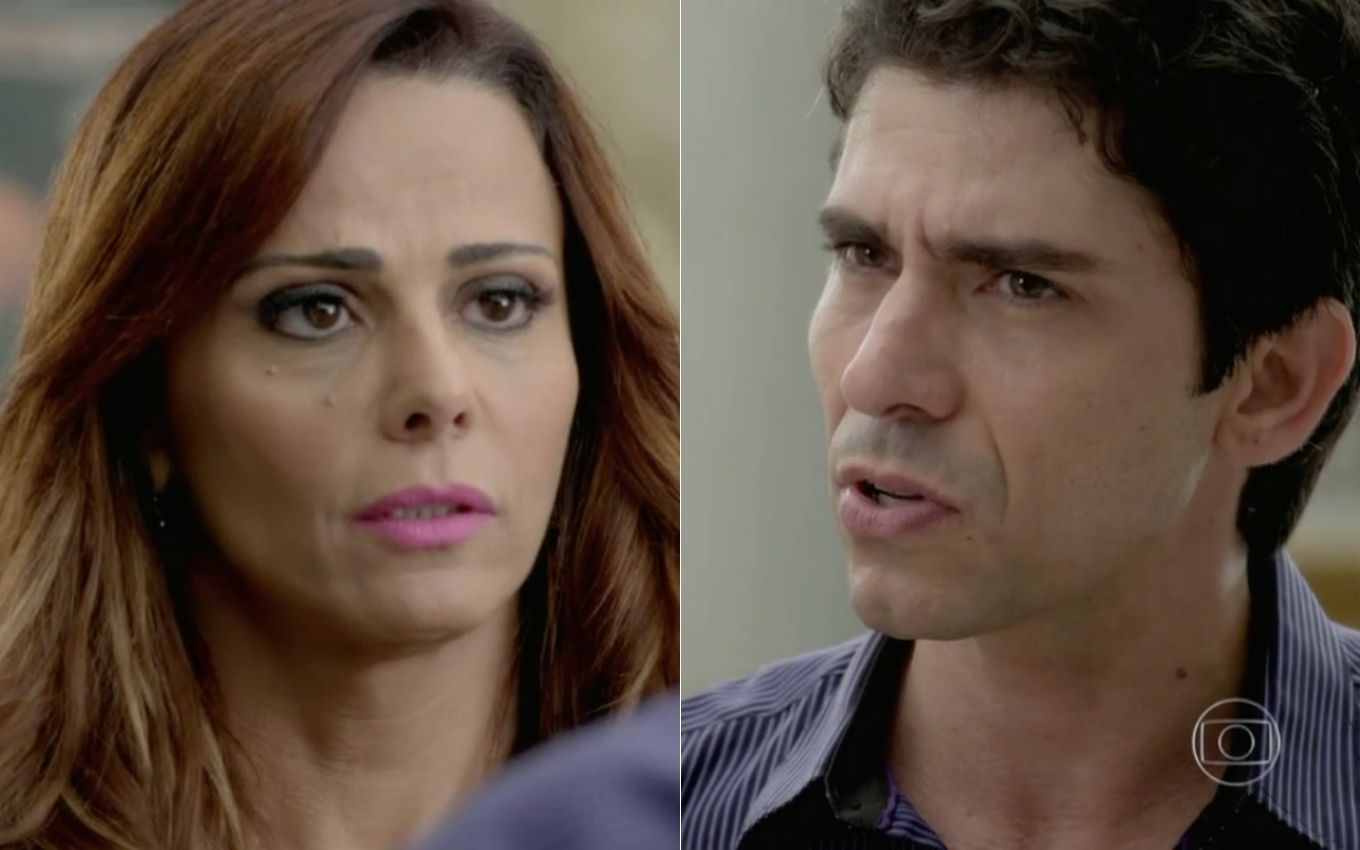 In Império, Naná (Viviane Araújo) is going to propose marriage to three to Xana (Ailton Graça) and Antônio (Lucci Ferreira), which will leave the manicurist's boyfriend in shock. She will explain to the maitre d' that she will only be able to adopt Luciano (Yago Machado) if she pretends to marry the hairdresser. "Me, you, him", he will say in the 9:00 pm soap opera on Globo.
In the final stretch of the plot, the restaurant employee headed by Vicente (Rafael Cardoso) will be late for an interview with the social worker who will be taking care of Luciano's case. In desperation, Xana will dress up as a man and make a deep voice to pretend to be her friend's fiancé, and the woman will adore "Adalberto".
After the conversation, Naná will have to deal with her lover's jealousy. "But what now?" asks Claudio's (José Mayer) employee. "And now, for all intents and purposes, my fiance is Adalberto. I mean, Xana!", the manicurist will say. "How do I stay in this story, Naná?" the brunette will insist.
"Hey, you stay here with us! Me, you, him, creating Luciano together", will answer the manicurist. "Are you proposing… A life for three?", asked Antônio. "Do you think it's easy to propose this? I like you, Antônio… But that's how it has to be! You know that adopting Luciano has always been the priority", the handsome woman will explain.
Naná will ask Antônio to open his head
Polyamory?
Naná will try to convince Antônio, but he will be reluctant with the possibility. "The problem is that I like you, not Xana. I didn't mean to say that I hate the guy, it's not that, but he… He's not my type, right, let's put it that way", will argue Maria Isis's boss (Marina Ruy Barbosa).
"This is making a knot in your head, right?", the esthetic professional will lament. "I never imagined sharing a woman with another. When I told you about building a home, I didn't think it would be like that. I wanted to have a straight family", says Toninho.
"But nowadays there are families of all kinds! Why would ours have to be more accurate than the others, tell me? If with two it's good, with three it can be even better!", Naná will confirm. "Sorry, but I would never accept such a thing", will admit the restaurant employee Vicente.
The manicurist will ask the boyfriend to think about it calmly and to give an answer later. Upon learning of her friend's proposal, Xana will be surprised too. "What if he agrees?" the transvestite will ask. "I don't see what the problem is. Then we were all together! Me, you, him and Luciano!", will celebrate "Dona Flor", wanting two husbands.
By Aguinaldo Silva, Império (2014) won a "special edition" to fill the hole left after the end of Amor de Mãe on Globo's prime time. The unprecedented Um Lugar ao Sol, the next telenovela in the 9 pm range, was postponed to premiere in the second half.
In addition to spoilers, the TV news It publishes daily the summary of the nine soap operas that the network repeats due to the Covid-19 pandemic.
---
Subscribe to the channel TV news on YouTube and watch videos with revelations of what will happen in Império and other soap operas.
.