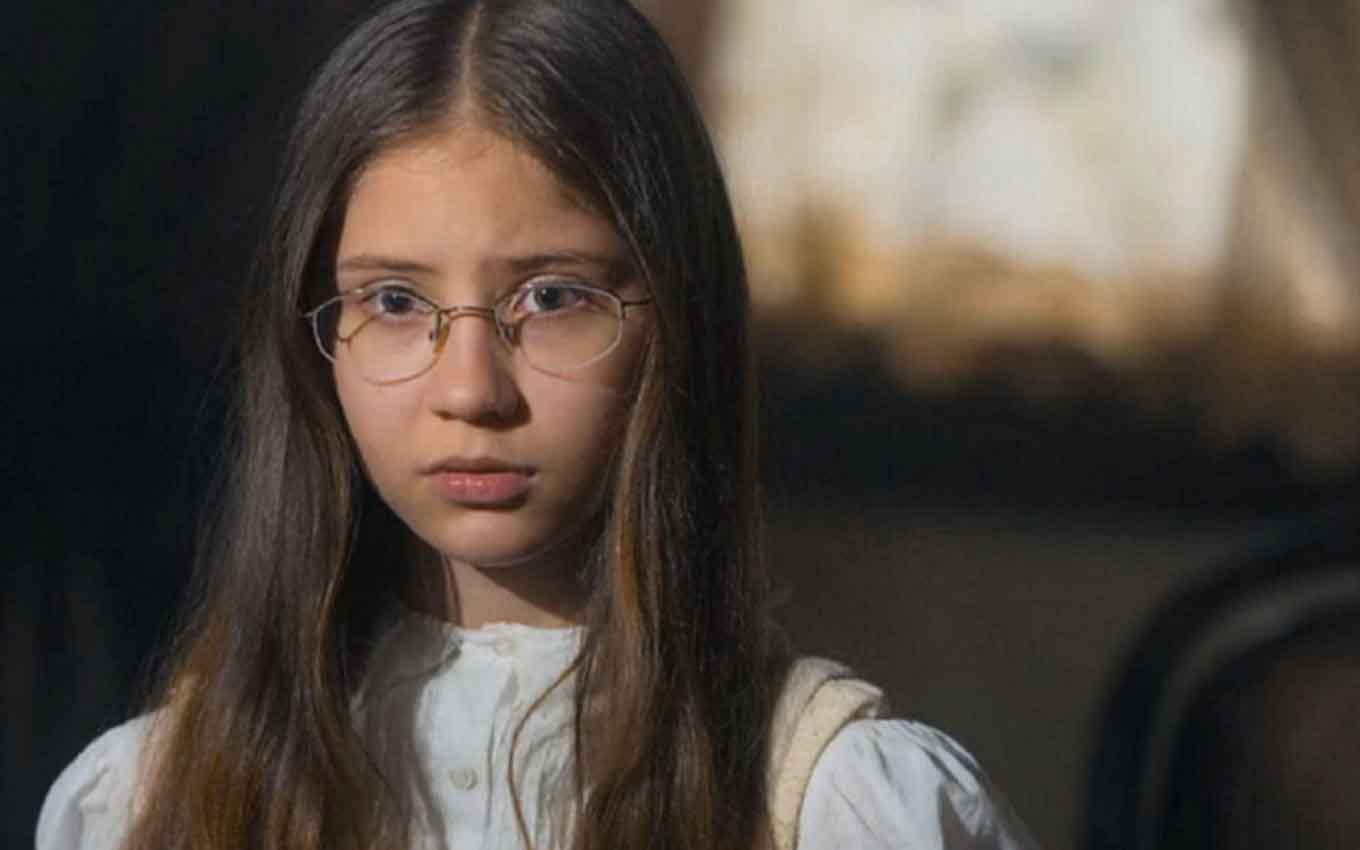 Dolores (Júlia Freitas/Daphne Bozaski) will refuse to eat after discovering that Eudoro (José Dumont) has promised her in marriage to Tonico (Alexandre Nero) in In the Times of the Emperor. Shocked away by Pilar (Gabriela Medvedovski), the deputy asked for the girl's hand, keeping an eye on the family's properties. "I'd rather die than marry Tonico", she will lament in the six o'clock soap opera on Globo.
Alessandro Marson and Thereza Falcão's serial will take a leap of some years in the scenes that will be shown from next Tuesday (21). The farmer will have made a fortune with cotton plantations, but will have been punished with bouts of gout for having abandoned his eldest daughter in the open.
Dolores, who will have become a shy girl with little vanity, will always appear on her knees in front of her father to massage his feet. "What a calloused hand, it looks like sandpaper. But this will be over soon. You'll get rid of me and the work," the landowner will shoot.
"Cross creed, Painho. Don't say that. You still have a long time to live", will console the character of Daphne Bozaski. "Who said I'm going to die? You're going to leave. To Rio de Janeiro. I gave your hand in marriage to Tonico Rocha", will reveal Eudoro.
The colonel will add that he had already made the commitment since the day Pilar fled and left the villain standing on the altar. "Have you already promised me since that time? I was a girl. I don't want to marry Tonico. I'll never be happy," the girl will whimper.
What happens in the second phase of In Times of the Emperor?
Dolores goes on a hunger strike to try to convince her father not to send her to the antagonist's house played by Alexandre Nero. "You're going to be dry from crying. You just can't go without eating, because I don't want to bury you before the wedding," Eudoro complained, trying to force her to swallow a plate of porridge.
"I'd rather die than marry Tonico," she'll repeat impassively. "You fool! And when I die? You alone, hurt as you are, you'll be passed over, you'll lose everything. Tonico will take care of you. Don't be like that, just eat a little. Tonico," the rich man will demand, as he shovels a spoonful of porridge into his daughter's throat.
She will almost accept the food, but will panic at her father's proposal. "Daddy, what happens after you get married? How do you manage to have a child", the girl will question, trembling. "Oxe, how do you do it? How do you do it, it's nothing. It's the same… What would happen, girl? Stop trelelê and eat!", will finish off the character of José Dumont.
The only new Globo soap opera on the air, Nos Tempos do Imperador takes place around 40 years after the events of Novo Mundo (2017). In addition to the spoilers, the TV news also daily publishes the summaries of the six o'clock soap opera.
---
Learn all about the upcoming chapters of soap operas with the Noveleiros podcast
Listen to "#74 – José Alfredo Makes Emergency Decision in Império!" on Spreaker.
---
Subscribe to the channel TV news on YouTube and watch videos with revelations of what will happen in Nos Tempos do Imperador and other soap operas.
.