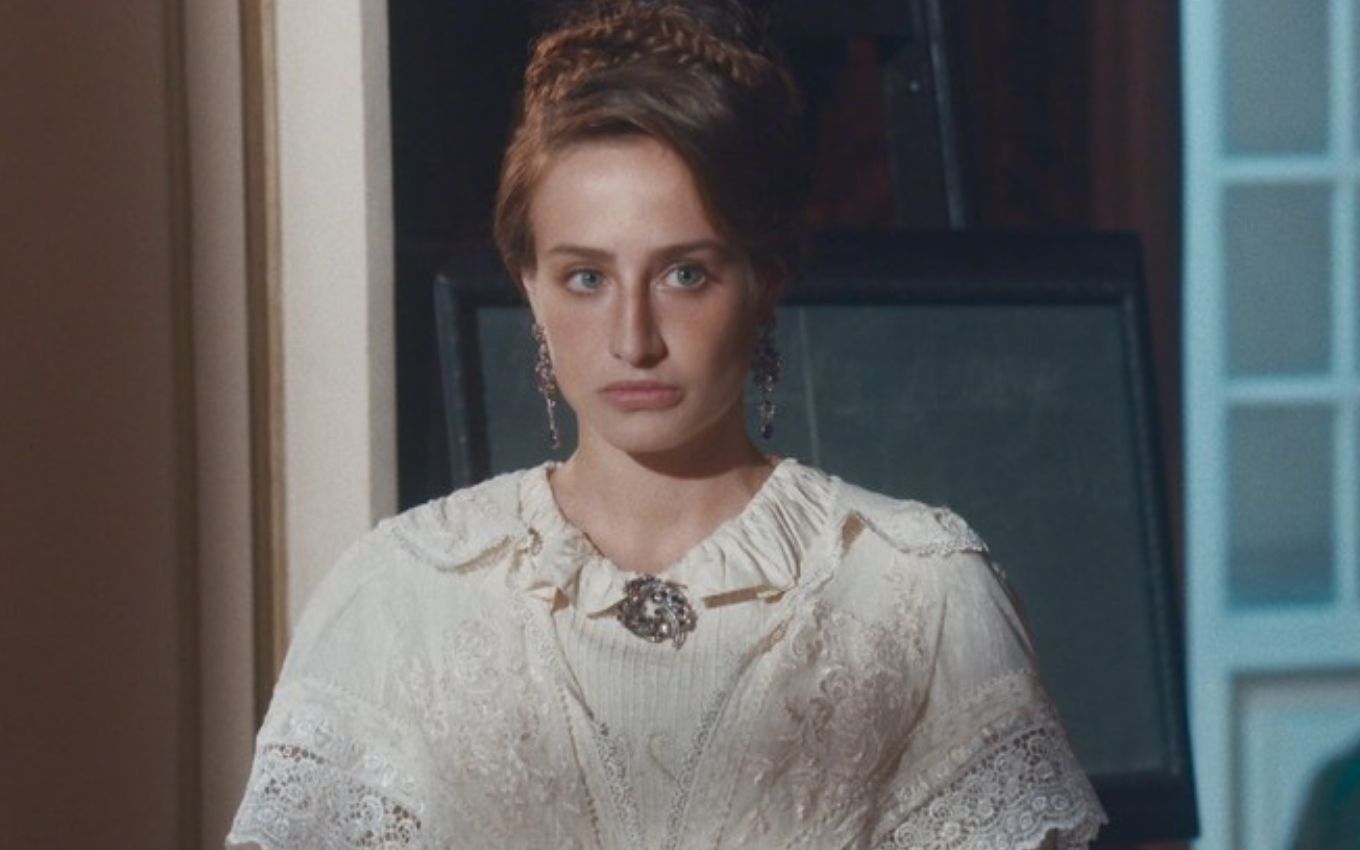 Leopoldina (Bruna Griphao) will freak out when she finds out she must marry one of Isabel's (Giulia Gayoso) rejected princes in In Times of the Emperor. The princess will feel humiliated by the decision of Dom Pedro 2º (Selton Mello) and will confront her father in the telenovela at 6 pm on Globo.
In the scenes planned to air in this Tuesday's chapter (5), the monarch will tell his daughters that Count Gastão (Daniel Torres) and Luís Augusto (Gil Coelho) are on their way to Brazil to dispute, without knowing, Isabel's hand.
The emperor will then suggest that the youngest marry the suitor who is passed over by the eldest. "Is that so? Will I have to keep what is rejected? Shall I be content with my sister's leftovers?" protests the princess. "If the suitor doesn't suit Isabel, will it suit me? I refuse to take the rest!" she added, disgusted.
Later, she will appear talking to her sister who can abdicate her position to marry a commoner like Bernardinho (Gabriel Fuentes): "I am able to leave home to live an ordinary life with a boy I love… .".
The only new Globo soap opera on the air, Nos Tempos do Imperador takes place around 40 years after the events of Novo Mundo (2017). In addition to spoilers, the TV news also daily publishes the summaries of the six o'clock soap opera.
---
Learn all about the upcoming chapters of soap operas with the Noveleiros podcast
Listen to "#77 – Luísa makes a big revelation to Pilar in Nos Tempos do Imperador" on Spreaker.
Subscribe to the channel TV news on YouTube and watch videos with revelations of what will happen in Nos Tempos do Imperador and other soap operas.
.