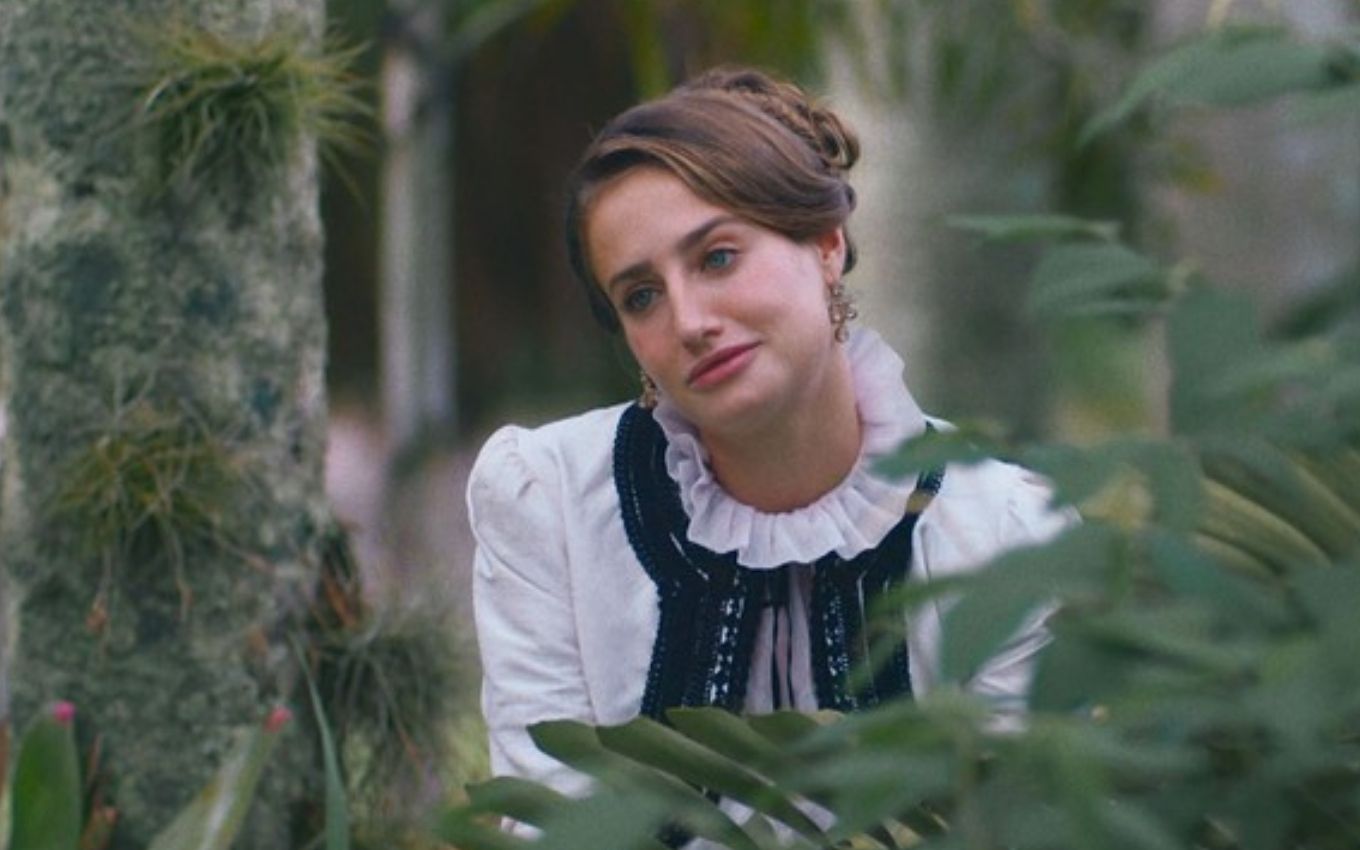 Leopoldina (Bruna Griphao) will unmask Luísa (Mariana Ximenes) and expose her affair with Dom Pedro 2º (Selton Mello) in Nos Tempos do Imperador. The two will be estranged after the Countess of Barral finds suitors for the princess to marry in the six o'clock soap opera on Globo. "They are lovers," the young woman will say.
In scenes planned to air in next Monday's chapter (11), Teresa Cristina's youngest (Leticia Sabatella) will argue with the governess. "But why doesn't the princess want to get married?", asks Luísa. "Because I want to be free. Like you," the young woman will reply.
The countess will argue that she is married to Eugenio (Thierry Tremourox). "My husband is in France, but even when we were together, marriage never hampered my freedom", will argue she, who will have lost Pedro's son. The monarch will retort that the teacher married the man she chose.
"Yes, but… Who said that your highness cannot come to like one of the two suitors, discover affinities, fall in love with him? At least give yourself a chance to meet them", will try to convince Luisa.
Involved with Bernardinho (Gabriel Fuentes), the young woman will retort: ​​"I don't want an arranged marriage. Because I know they are never happy. One of the two always ends up truly falling in love with someone else and living the love secretly."
Afterwards, she will ask for the help of the countess. Luísa, in turn, will guide her to ask for her mother's help. "My father wouldn't listen to anyone in this world but you. His great passion. I know you've been lovers for many years, Countess, I've always known," Leopoldina countered, leaving the noblewoman shocked and raising the tone of the conversation .
The only new Globo soap opera on the air, Nos Tempos do Imperador takes place around 40 years after the events of Novo Mundo (2017). In addition to the spoilers, the TV news also daily publishes the summaries of the six o'clock soap opera.
---
Learn all about the upcoming chapters of soap operas with the Noveleiros podcast
Listen to "#77 – Luísa makes a big revelation to Pilar in Nos Tempos do Imperador" on Spreaker.
Subscribe to the channel TV news on YouTube and watch videos with revelations of what will happen in Nos Tempos do Imperador and other soap operas.
.