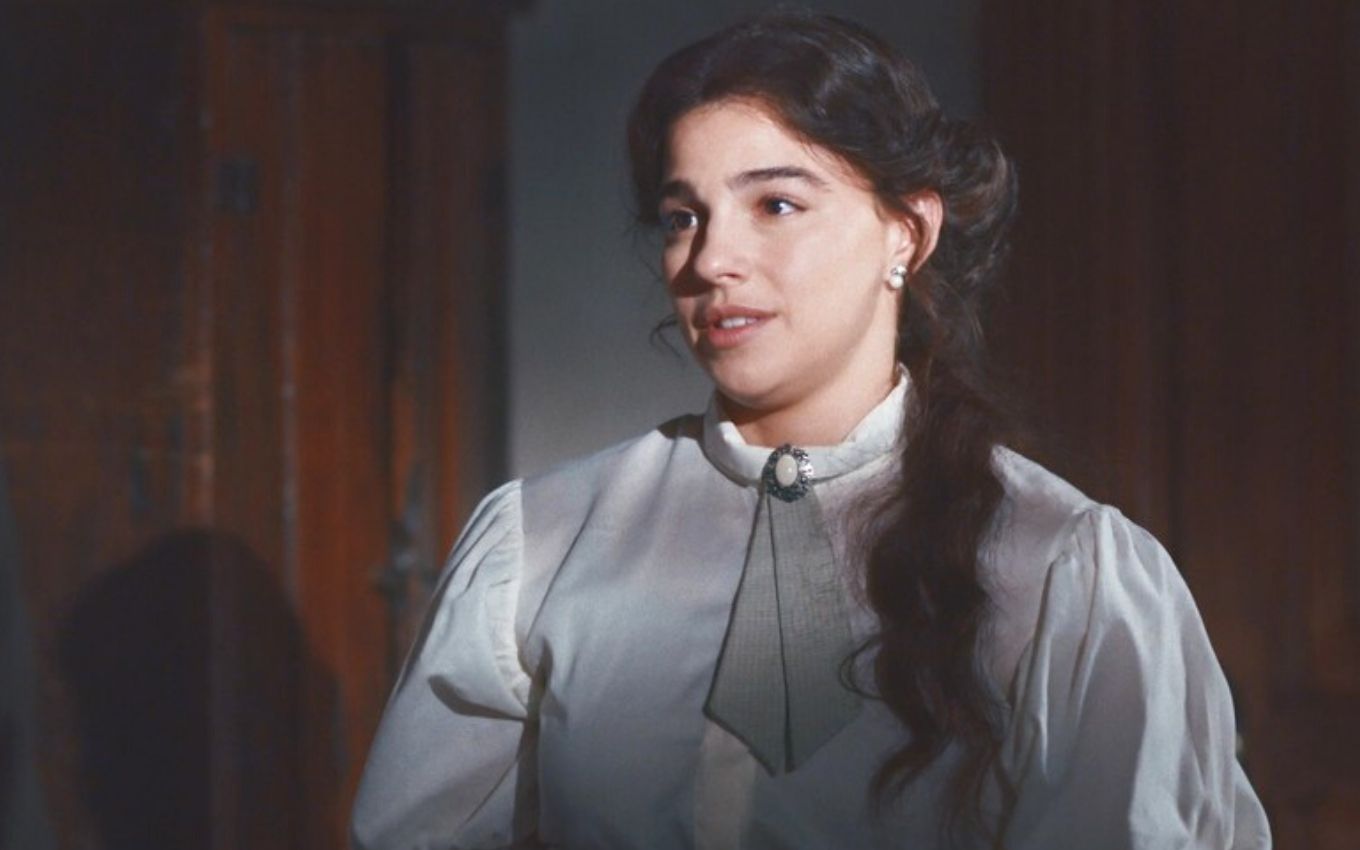 Pilar (Gabriela Medvedovski) will confess to Samuel (Michel Gomes) the repression she felt from Luísa (Mariana Ximenes) in the past in Nos Tempos do Imperador. The revelation will take place after the doctor discovers that the kiss between the ex-fiancé and the countess of Barral never existed in the telenovela at six on Globo. "I was wrong," the young woman will admit.
After talking to Dolores (Daphne Bozaski), who will confess to the farce manipulated by Tonico (Alexandre Nero) about the engineer, the health professional will chase her love in the scenes set to air from next Thursday's chapter (7).
"I was jealous. I was dying of jealousy of you, of your friendship. The countess is a beautiful woman. Samuel, what matters is that I love you and you love me too. I see it in your eyes," the girl will say.
The boy won't hide his hurt and will argue that it's too late, as he's going to marry Zayla (Heslaine Vieira). "I love you. I was wrong, I'm sorry. But it's not fair that you let our story, our beautiful love story die just because you can't forgive me, Samuel," she will retort.
"You love me as much as I love you. Let's not go wrong again, let's not throw away our only chance to be happy", will add the oldest daughter of Eudoro (José Dumont).
Samuel, however, will put her on the run: "If you don't trust, you can't say you love. Please go away. Leave me alone and forget about me, Pilar. Because I've already forgotten you."
The only new Globo soap opera on the air, Nos Tempos do Imperador takes place around 40 years after the events of Novo Mundo (2017). In addition to the spoilers, the TV news also daily publishes the summaries of the six o'clock soap opera.
---
Learn all about the upcoming chapters of soap operas with the Noveleiros podcast
Listen to "#76 – José Alfredo Rises from the Underworld in Império!" on Spreaker.
---
Subscribe to the channel TV news on YouTube and watch videos with revelations of what will happen in Nos Tempos do Imperador and other soap operas.
.