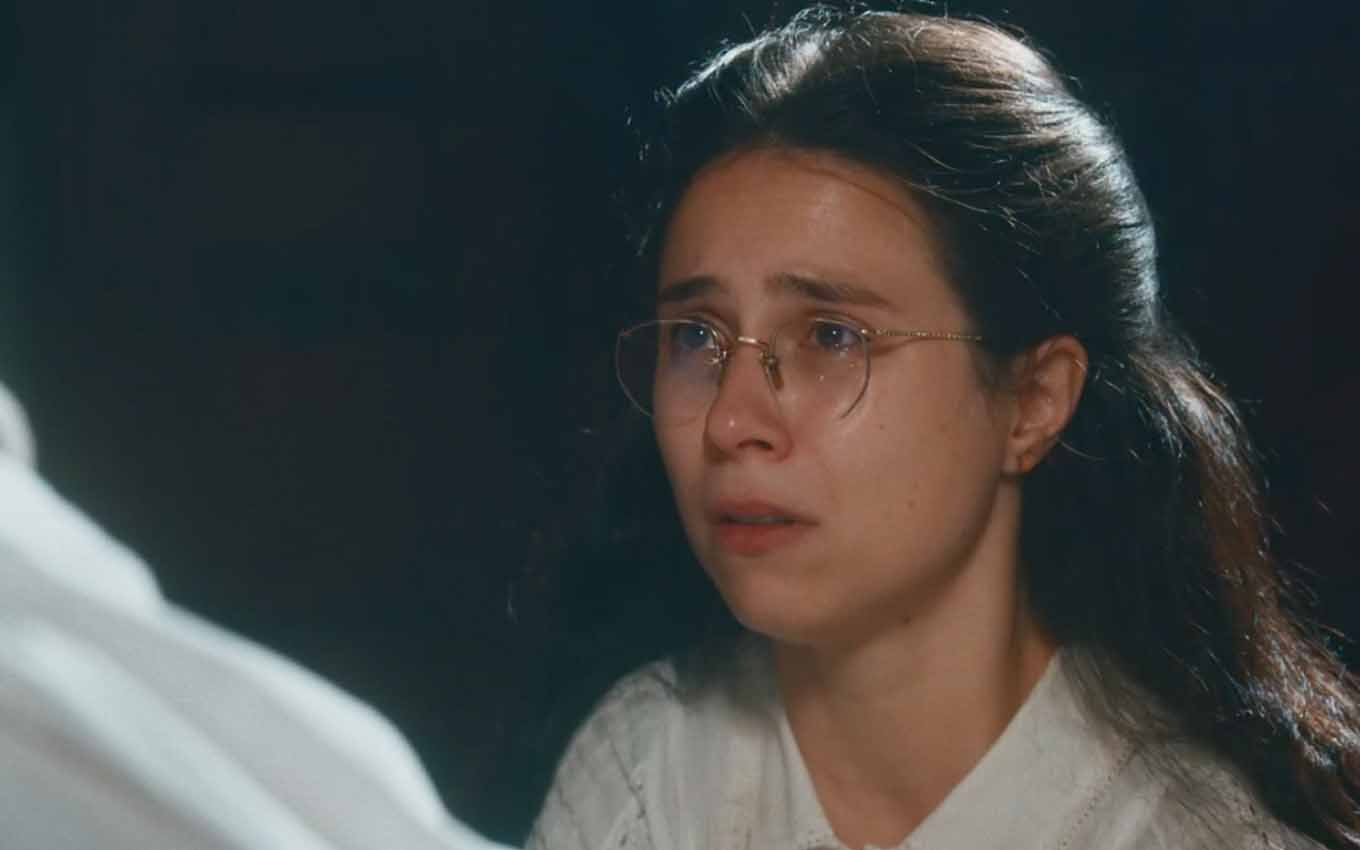 Dolores (Daphne Bozaski) will panic when she runs away from home to not marry Tonico (Alexandre Nero) in In Times of the Emperor. After seeing Pilar's (Gabriela Medvedovski) ghost at a crossroads, the young woman will rush back to Eudoro's (José Dumont) farm. "I'm a coward," she will lament in the six o'clock soap opera on Globo.
The landowner finally revealed to his daughter that he was betrothed since childhood to bad character in the turn of phase of the Alessandro Marson and Thereza Falcão serial. In a flash of courage, she will follow in her sister's footsteps, who has left the family home behind in pursuit of her dream.
Daphne Bozaski's character, however, will be carried away by the dread in the scenes that will be shown this Thursday (23). During a delirium, she will even see Pilar's spirit spotting a dirt road. "No need to be afraid. Run away! Do as I do", will encourage the doctor.
"Going away? If you lose like your sister? You'll be alone in the world. You'll succumb, you'll regret it. You're a weak girl", will amend the specter of Eudoro, who will also only exist within the heiress's imagination.
"Forget about Painho! You're strong, come," insists the protagonist played by Gabriela Medvedovski, as she tightens the knot on the girl's head even more. "Now what? What do I do?", Dolores will say to herself.
Pilar (Gabriela Medvedovski) in the serial
Dolores marries Tonico?
Then, Dolores will appear back at Eudoro's property, kneeling before the image of Jesus Christ:
I'm a coward. I didn't have the courage to go. I'm scared, I always have been. Now I'm mad at myself, at my weakness. I have barely managed to leave the farm while Pilar is abroad. Not even a letter sent me. Marry Tonico! A goat who could be my father. I was a girl, and he was a grown man. Made me lie to my sister. If regret killed. At least while painho doesn't recover from the gout…
She will be surprised by Eudoro, who is already much better after an illness crisis. "Diacho, have you improved?", the girl will ask. "That black woman from Quizumbeira prayed to me. That's it, I'm brand new. Pick up your stuff. Let's go to Rio de Janeiro. I'll send you to Tonico," the colonel concluded.
The only new Globo soap opera on the air, Nos Tempos do Imperador takes place around 40 years after the events of Novo Mundo (2017). In addition to the spoilers, the TV news also daily publishes the summaries of the six o'clock soap opera.
---
Learn all about the upcoming chapters of soap operas with the Noveleiros podcast
Subscribe to the channel TV news on YouTube and watch videos with revelations of what will happen in Nos Tempos do Imperador and other soap operas.
.