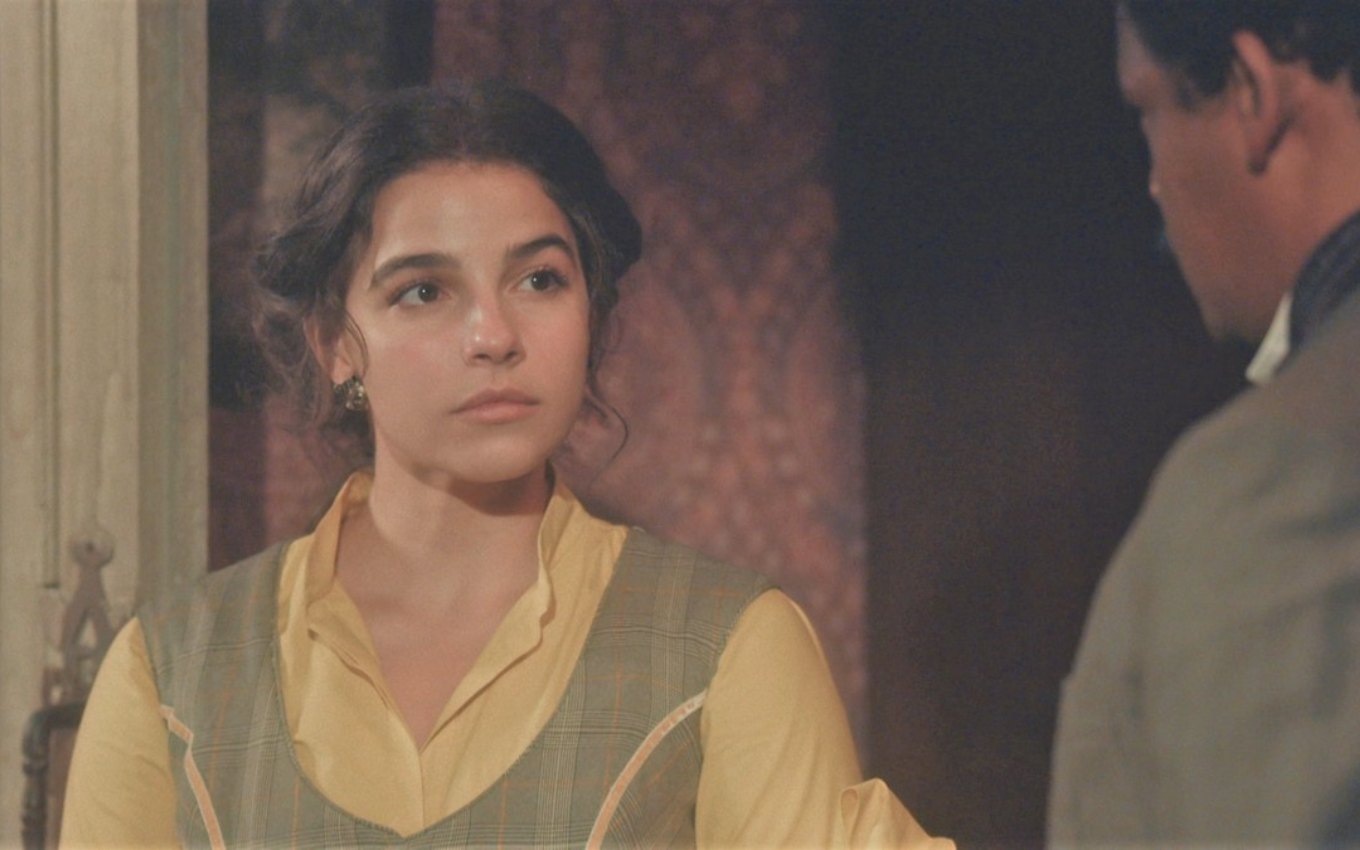 Pilar (Gabriela Medvedovski) will have a busy week in In Times of the Emperor. The doctor will be shot, leaving her between life and death. However, when she recovers, she will have a great surprise: Samuel (Michel Gomes) will declare himself and resume his romance with the girl in the telenovela at six on Globo.
This is one of the subjects of the 78th episode of the podcast Noveleiros, from TV news. In the weekly programs, journalists Fernanda Lopes, Daniele Amorim, Márcia Pereira and Daniel Farad talk and tell the highlights of the next chapters of the serials that are on the air from the perspective of professional novelists.
In the next chapters of Nos Tempos do Imperador, warriors commanded by Guebo (Maicon Rodrigues) and Jamil (Musipere) will assault Borges on his way out of the casino, when he will be full of money. The policeman's gun will be taken by the rebels, but he will find another and chase them through the streets of the court.
Pilar will be returning from work and will end up being shot in the liver region. She will lie on the ground, bleeding, waiting for help, and will heroically be saved by Samuel.
At the hospital, the girl will spend days in serious condition, which will leave the engineer in despair. He will talk to the Countess of Barral (Mariana Ximenes), who will give him a shake.
Dom Pedro 2º's lover (Selton Mello) will say that he is about to marry Zayla (Heslaine Vieira) out of pity and that the seamstress doesn't deserve it. The boy will think it over and decide to put an end to his engagement.
Samuel goes to confess to Zayla that he loves Pilar. The villain will be furious and will already start planning her revenge, but the viewer will also see the emotional reunion of the good guys from the series.
"Now I see you're right, the past doesn't matter. I want you to wake up so I can kiss you, because I love you, Pilar," Samuel will affirm to the woman he loves.
You can find out everything about Império and the other soap operas on the air through the link below, from the 78th episode of the podcast Noveleiros, from TV news. Also available on Spotify, Deezer, Apple Podcasts and Google Podcasts.
.