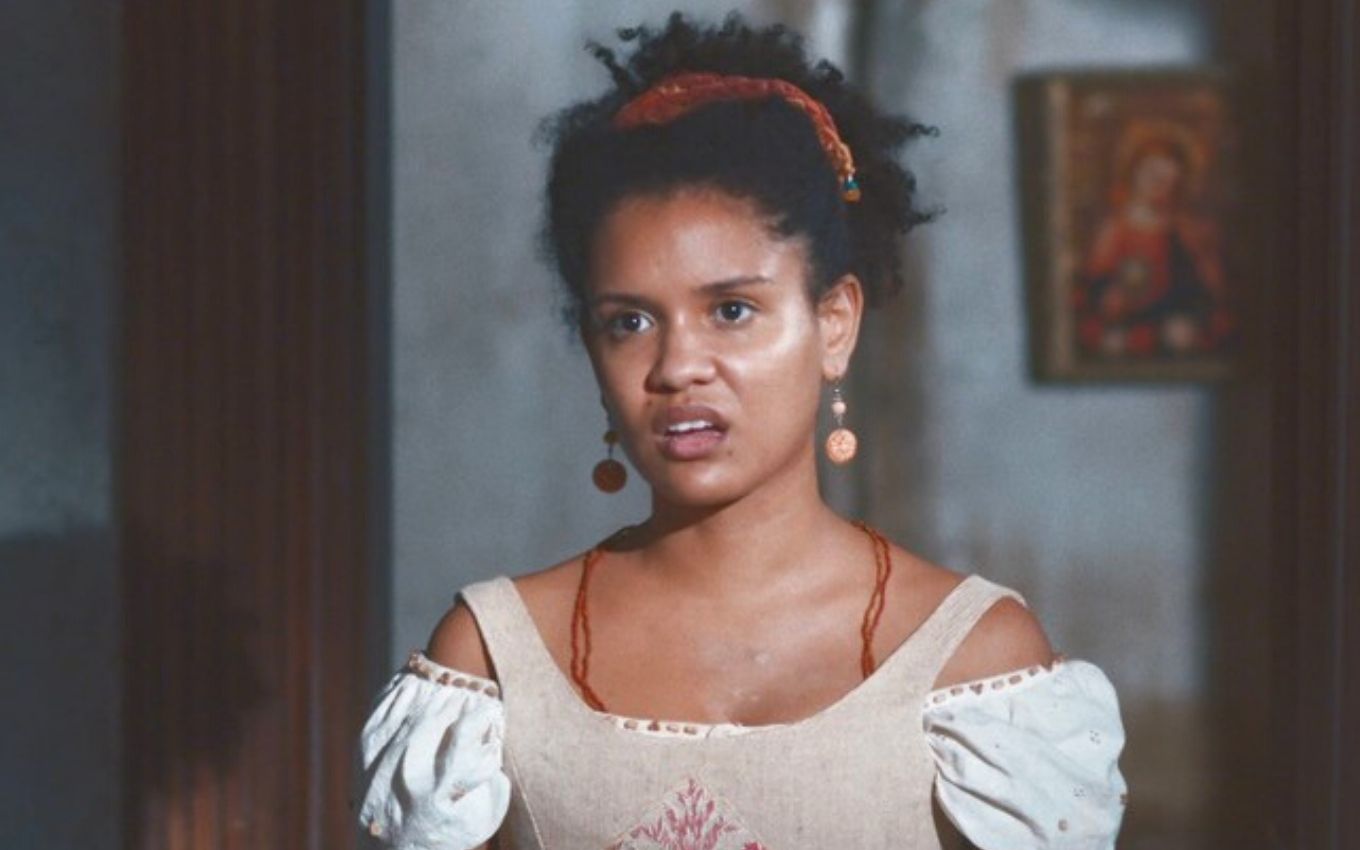 Zayla (Heslaine Vieira) will catch Samuel (Michel Gomes) and Pilar (Gabriela Medvedovski) together in Nos Tempos do Imperador. After a quick truce because of Dolores (Daphne Bozaski), the saleswoman will feel betrayed when she sees the doctor with her fiancé and will make a slam dunk on Globo's six o'clock soap opera. "Just turn your back," the princess of Little Africa will revolt.
In the scenes scheduled to air in the chapter this Thursday (30), the health professional will go to the engineer's house to vent about her anguish over her younger sister's marriage to Tonico Rocha (Alexandre Nero) in Alessandro's newsletter Marson and Thereza Falcão.
"I just came looking for you because I'm sure you'll understand me. I've always talked to you so much about her," the girl will explain, talking about Dolores. Samuel, in turn, will use the conversation to reaffirm that he never had an affair with Luísa (Mariana Ximenes).
Zayla will arrive and will be filled with jealousy to see the ex-couple together. The villain will accuse the boy of postponing the wedding because of the doctor. "Is that how you thank me? Just turn your back and you're coming after my fiancé?", the saleswoman will fire at Pilar.
The only new Globo soap opera on the air, Nos Tempos do Imperador takes place around 40 years after the events of Novo Mundo (2017). In addition to the spoilers, the TV news also daily publishes the summaries of the six o'clock soap opera.
---
Learn all about the upcoming chapters of soap operas with the Noveleiros podcast
Listen to "#76 – José Alfredo Rises from the Underworld in Império!" on Spreaker.
---
Subscribe to the channel TV news on YouTube and watch videos with revelations of what will happen in Nos Tempos do Imperador and other soap operas.
.