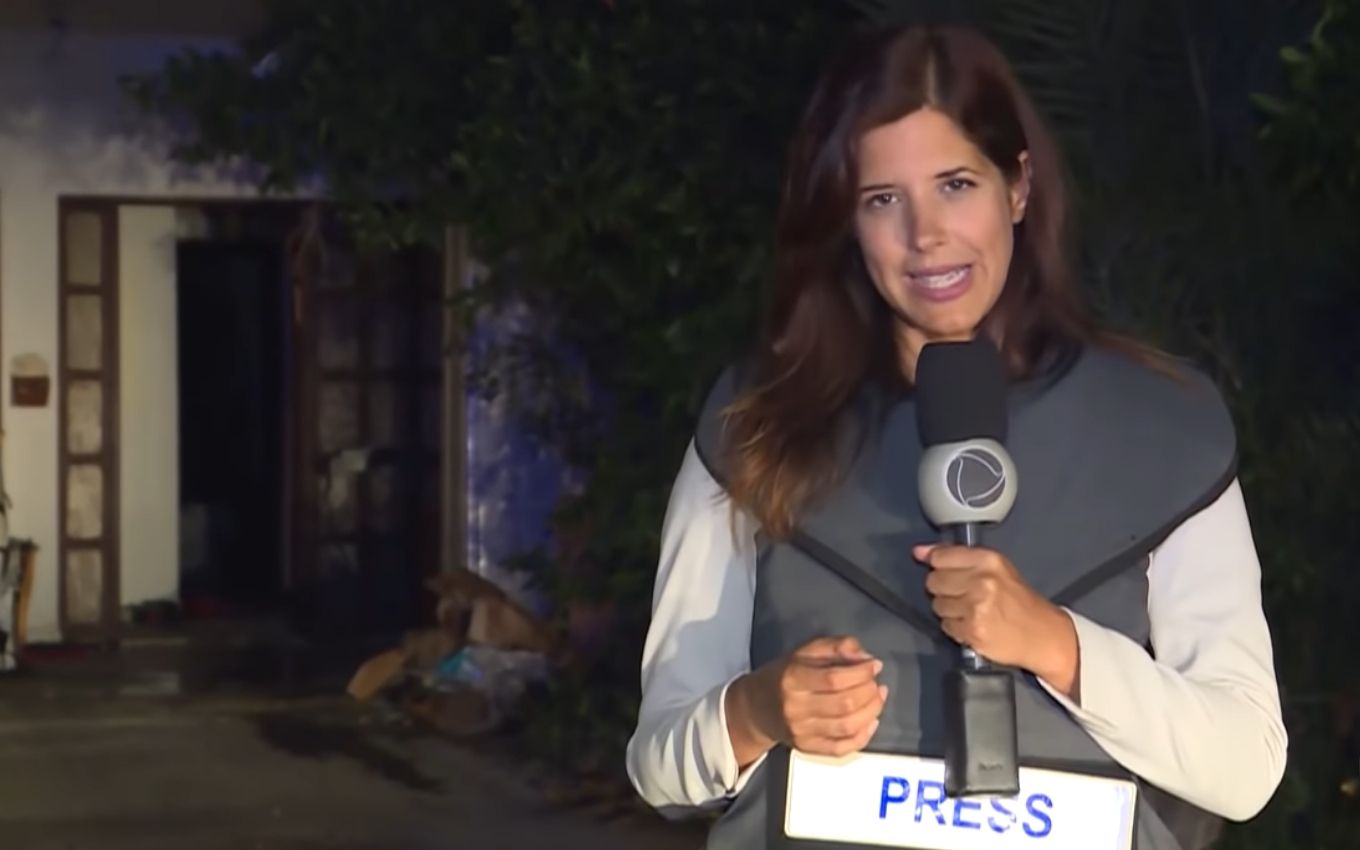 In recent weeks, a new chapter in the conflict between Israel and Palestinians has been recorded in the world press. Record correspondent Bianca Zanini witnessed theescalating violence in the Gaza Strip, which has caused more than 250 deaths. "It was scary", confesses the professional.
"It was a heartbreaking experience. For the first time, I heard sirens in the middle of the night, I had to run for cover. It was scary. I saw people who lost their homes, others who lost friends or family – on both sides ", explains Bianca in an interview with TV News.
Record correspondent in the Middle East since July 2020, the journalist has already been vaccinated against Covid-19and says that, before the new wave of violence, life in the region was normal.
There were 12 days of sirens, rockets, hundreds of deaths and injuries. But before all of that, the feeling really was of a total return to normality. The number of new daily cases [de coronavírus] is around 30, which is very low.
"Israel had three national blocks with very strict restrictions on social distance. Many places were closed, events were canceled, transportation was more complicated etc. But, on the other hand, no country in the world has vaccinated more than Israel. The country invested in the development of treatments and vaccines, so we had the opportunity to cover this positive side as well ", she adds.
Along with producer Michel Gawendo and cinematographer Ricardo Wolokita, Bianca comments on the difficulties faced in covering the region: "The conflict between Israelis and Palestinians is one of the most difficult and enduring. It has a deep and complex layer of history and political interests, and it also deals with issues of identity, religion, humanity and the desire for freedom and peace ".
"That is why, as a journalist here, every word is important. It is a delicate balance and it is not easy. Our work can always improve, but we are proud of what we did together this time ", he concludes.
Check out Bianca Zanini's reports on the conflict in Israel:
.