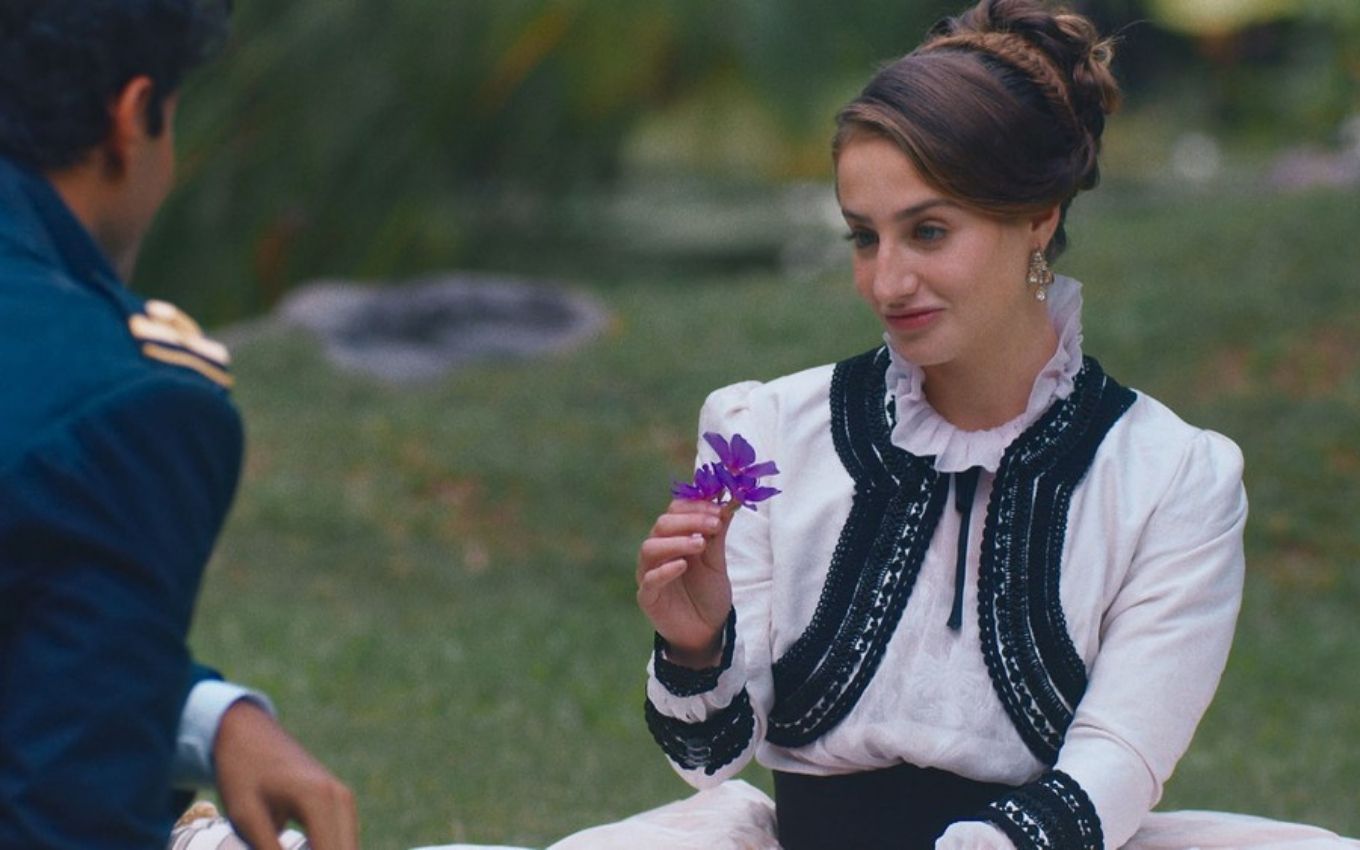 Princess Leopoldina (Bruna Griphao) will humiliate Bernardinho's (Gabriel Fuentes) romantic gesture in Nos Tempos do Imperador. The sailor will surprise the monarch with a visit and flowers at Quinta da Boa Vista, but she will disdain him in the six o'clock soap opera on Globo. "Mixuruca", will mock the noble.
In the scenes scheduled to air in the chapter this Monday (4), after the exchange of looks at the wedding of Dolores (Daphne Bozaski) and Tonico (Alexandre Nero), the youngest of the Pindaíba will appear in the imperial palace, pick a flower at the garden and ask the princess for a kiss.
"Is that how you want to win me over? With a tiny little flower from my garden? Wasn't I worth a greater effort? Like a very ripe mango… There are beautiful ones in the orchard", the girl will challenge.
Bernardinho will enter the game and make a counterproposal. "The ripest mango in the orchard in exchange for a kiss?" will say the son of Lota (Paula Cohen) and Batista (Ernani Moraes).
The only new Globo soap opera on the air, Nos Tempos do Imperador takes place around 40 years after the events of Novo Mundo (2017). In addition to the spoilers, the TV news also daily publishes the summaries of the six o'clock soap opera.
---
Learn all about the upcoming chapters of soap operas with the Noveleiros podcast
Listen to "#77 – Luísa makes a big revelation to Pilar in Nos Tempos do Imperador" on Spreaker.
Subscribe to the channel TV news on YouTube and watch videos with revelations of what will happen in Nos Tempos do Imperador and other soap operas.
.