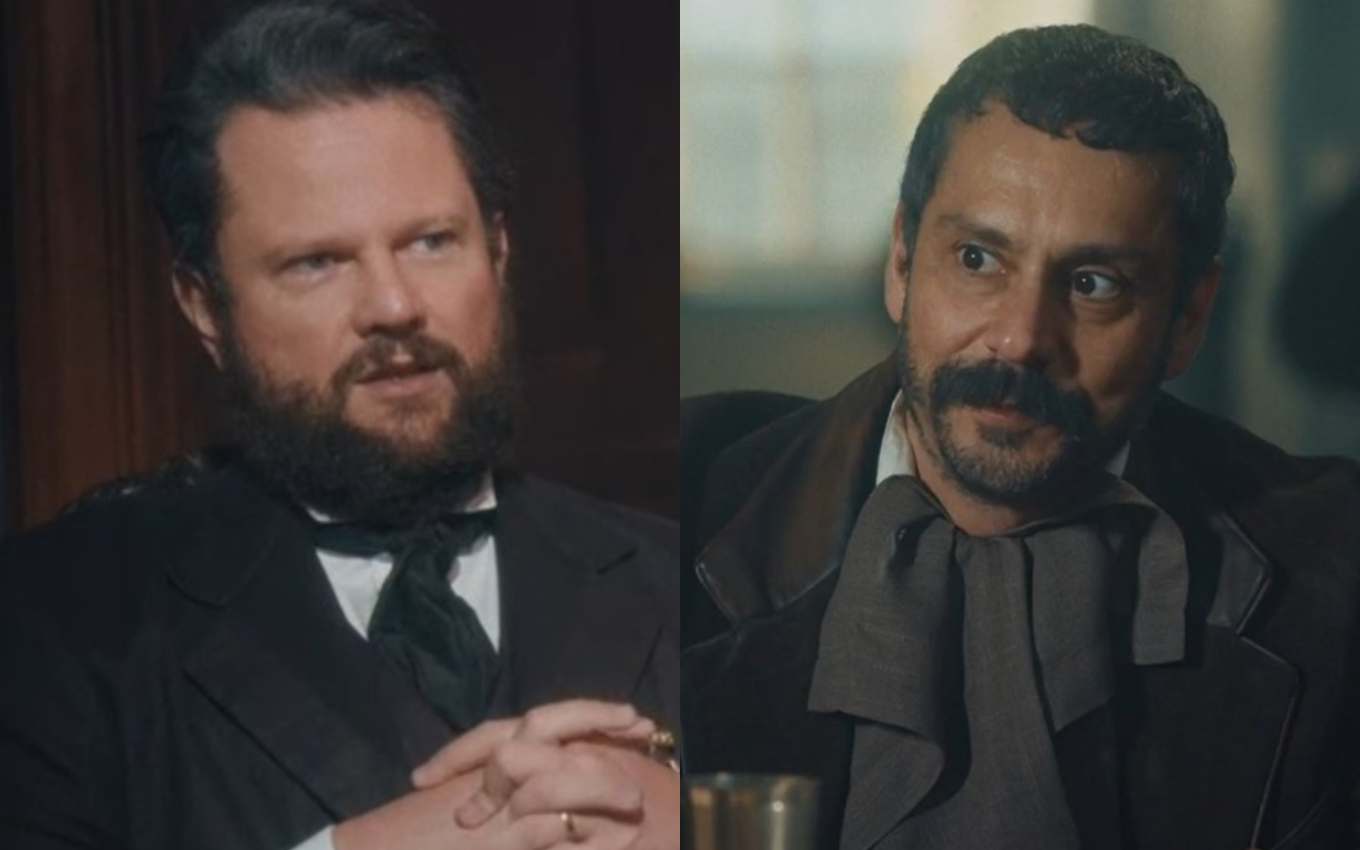 In Nos Tempos do Imperador, Dom Pedro 2º (Selton Mello) will show that he is vindictive and spiteful when he settles the accounts of the past with Tonico Rocha (Alexandre Nero). Upon discovering that the villain assaulted him as a child, the monarch will go up and punch his rival in the six o'clock soap opera on Globo.
After moving to Rio de Janeiro to take office as deputy, Samuel/Jorge's half-brother (Michel Gomes) will visit the emperor at Quinta da Boa Vista, and Lourdes (Lu Grimaldi) will warn the boss about the evil in the scenes scheduled to air in the chapter of next Friday (10).
"I found out when he was here," the housekeeper will tell Pedro about Tonico. Luísa's lover (Mariana Ximenes) will question the parliamentarian's identity. "It's that boy who beat him, when your majesty was a child," recalls the baroness of Seropédica.
"Are you sure, Lourdes?" the protagonist will ask. The woman will nod yes and tell you that she looked at the guestbook of the time. Dom Pedro will then go after the politician. "Would you like to talk to me?" the deputy will ask. "I finally remembered," the monarch will reply.
Pedro will claim that Tonico beat him as a child. "Didn't you forget? It was a tomboy's thing", the villain will retort. "True. Only now we are no longer a boy", will say the emperor, who will punch his rival in the face.
The only new Globo soap opera on the air, Nos Tempos do Imperador takes place around 40 years after the events of Novo Mundo (2017). In addition to the spoilers, the TV news also daily publishes the summaries of the six o'clock soap opera.
---
Learn all about the upcoming chapters of soap operas with the Noveleiros podcast
Hear "#72 – Angel and Alex have explosive encounter in Secret Truths!" on Spreaker.
---
Subscribe to the channel TV news on YouTube and watch videos with revelations of what will happen in Nos Tempos do Imperador and other soap operas.
.