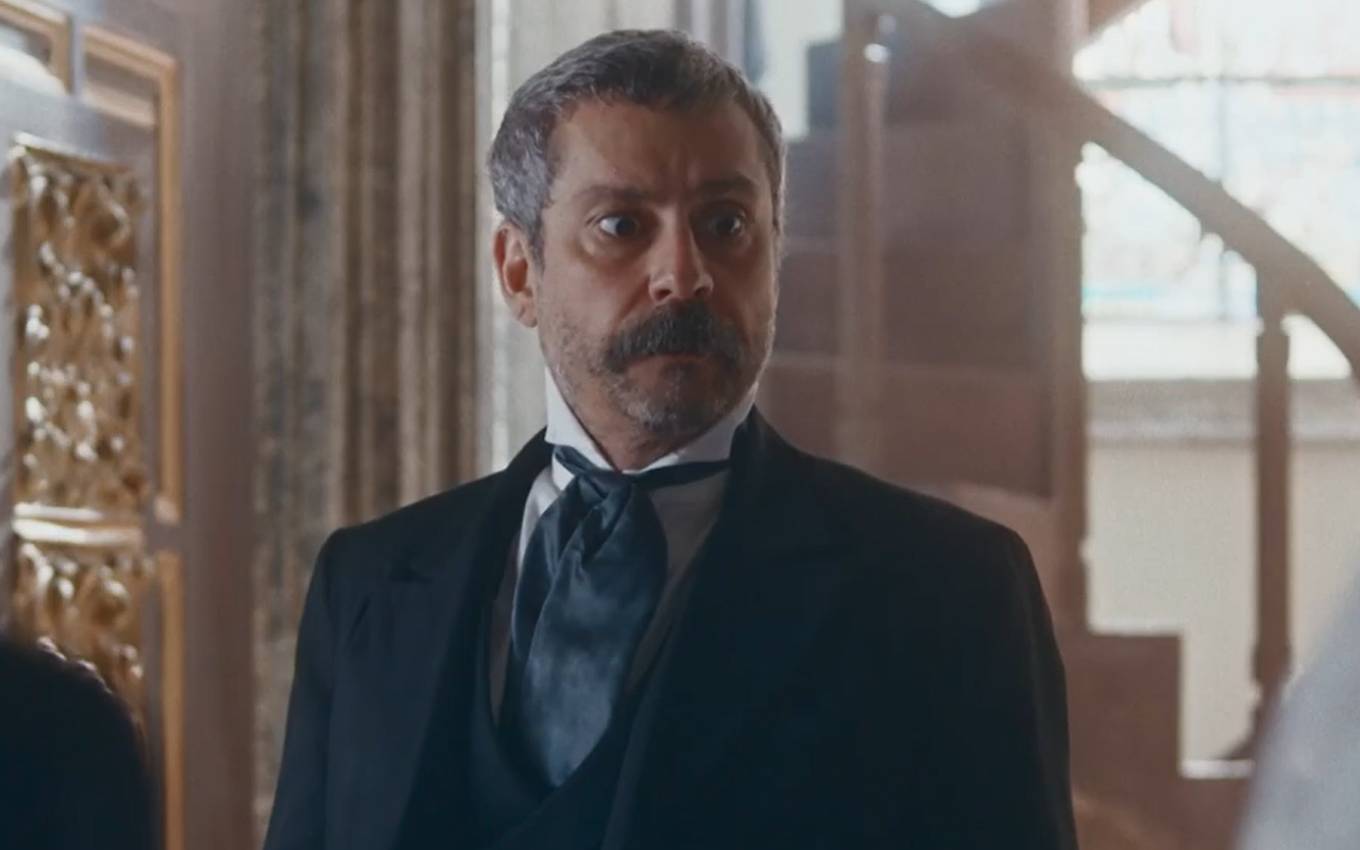 Tonico (Alexandre Nero) will humiliate Dolores (Daphne Bozaski) one more time and end up giving her the chance to get close to Nelio (João Pedro Zappa) in In Times of the Emperor. The villain will make fun of the woman's clothes and order his friend to go shopping. When she comes up with some items she's bought, he'll be even more vicious. "It looks like a scarecrow", will say the deputy of the six o'clock soap opera on Globo.
No chapter scheduled to air this Friday (8), the colonel will already make fun of the girl when she tells that she cooked dinner. "It was just what I needed! I didn't bring you here to stay in the kitchen.
a deputy doing slave service?"
The young woman will say that she just wanted to help, since she doesn't do anything all day. "That's exactly how it has to be! I'll never step in that kitchen again. If I wanted another slave, I'd go to the market and bring it here. And I wouldn't choose a desmilinguida like you," retorted the rogue.
The politician will then tell Daphne Bozaski's character that she needs to go out and buy some clothes. "I don't know how to walk in the city. Am I going to walk alone?", she will question. "I send Nélio to keep you company. By the way,
Didn't I tell him to take you shopping? Why are you still using those rags there?", Tonico will reply.
The girl will then tell her that she bought some pieces, and her husband will order her to put them on. When she returns from the bedroom, with a hat, gloves and shoes, she will have to take even more offense.
"You look like a scarecrow. I'll skewer you in the backyard, to scare vultures! I'm wasting money for nothing, there's no way around that. I've never seen a more lame brat!"
What the villain doesn't even imagine is that Nélio will have fallen madly in love with Dolores. The boy will even write a letter in which he will declare himself to her. "I don't stop and don't even want to stop thinking about the first time I saw you. The most precious feeling was born there in my chest, and I preserve it so that it lasts for all eternity", he will sigh.
The only new Globo soap opera on the air, Nos Tempos do Imperador takes place around 40 years after the events of Novo Mundo (2017). In addition to the spoilers, the TV news also daily publishes the summaries of the six o'clock soap opera.
---
Learn all about the upcoming chapters of soap operas with the Noveleiros podcast
Listen to "#77 – Luísa makes a big revelation to Pilar in Nos Tempos do Imperador" on Spreaker.
Subscribe to the channel TV news on YouTube and watch videos with revelations of what will happen in Nos Tempos do Imperador and other soap operas.
.