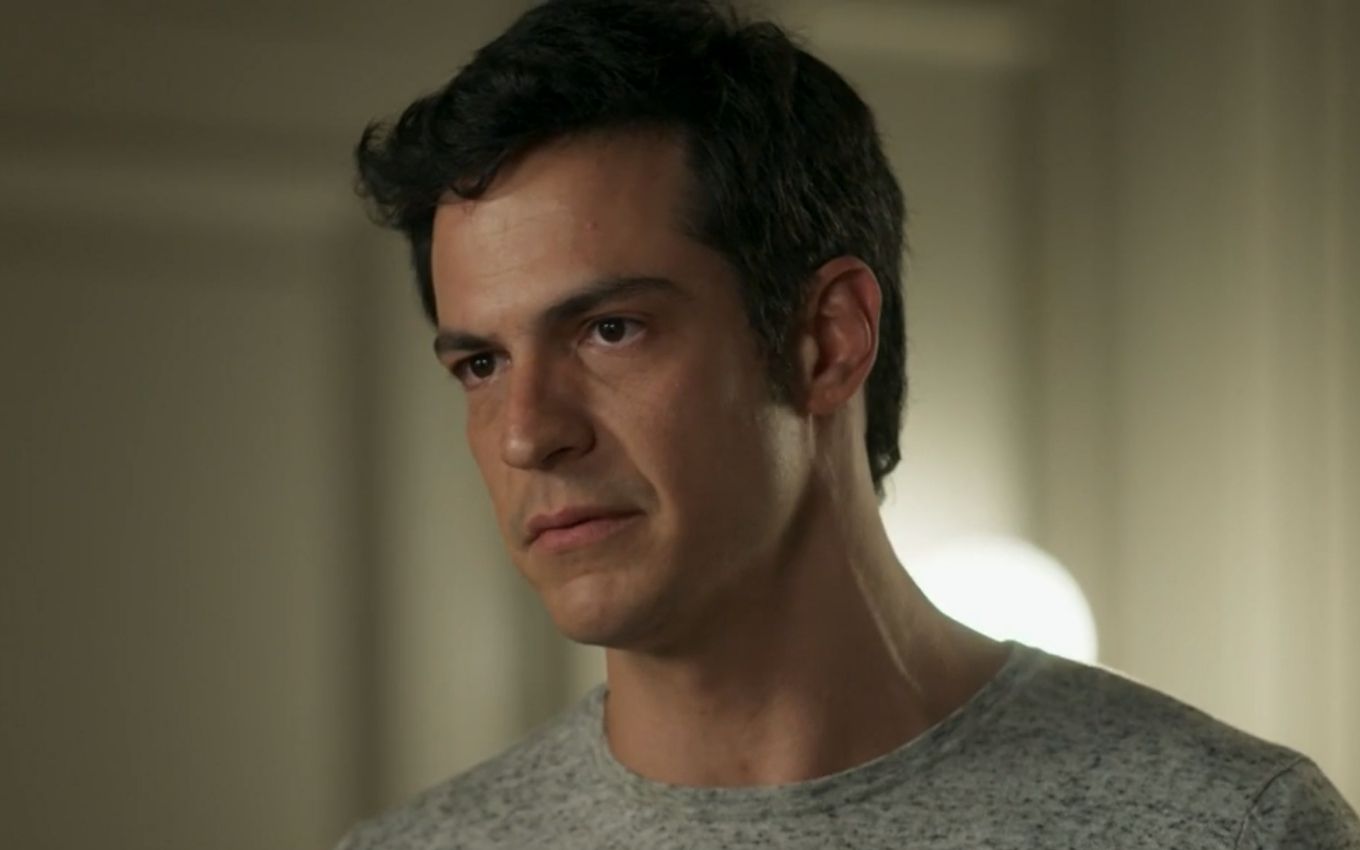 Eric (Mateus Solano) will discover that Mirella's real killer (Marina Rigueira) is on the loose in Pega Pega. The revelation will take place after the owner of Carioca Palace asks Lourenço (Romulo Arantes Neto) for help in Globo's seven o'clock soap opera. "Me and my daughter, we're in danger," the rich man will say to Luiza's ex-boyfriend (Camila Queiroz).
In scenes planned to air on the this wednesday's chapter (13), Bebeth's father (Valentina Herszage) will go after the policeman shortly after Athaíde's (Reginaldo Faria) arrest for tampering with documents from the accident that killed Mirella. "If you came to talk about Luiza, you're wasting your time," the handsome man will claim when he sees Eric at his door.
"I don't want to talk about her, at least not now. It's about Athaíde. I need your help," the rich man will say, who will add: "I knew you were on Athaíde's tail a long time ago, even before of him being arrested. Is that it?".
The agent will nod yes, but regret the interference of the Civil Police in the case: "Yeah, but Siqueira's gang [Marcello Escorel] he arrived earlier, but he will also have to answer for the crimes they are investigating." Sabine's partner (Irene Ravache) will again ask for his rival's help.
Lourenço will opine that Luiza's husband already has the help of Antônia (Vanessa Giácomo) and Domênico (Marcos Veras). Eric, however, will vent that he lost his mind at the police station, advanced on Athaíde and will no longer be able to appear in the Copacabana district (southern area of ​​Rio de Janeiro).
friends and rivals
"I know you don't like me", will say the manager, who will be surprised by the boy: "I'll help you". Lourenço will impose a condition: "Now, you have to promise me that you won't do anything crazy when I tell you."
Later, the policeman will appear in Eric's hotel suite. "I was supposed to tell you about Athaide, if I discovered something in my investigation. Do you remember?", Eric will answer yes and be curious. "I can't go into details, but I need you to be careful. I'm sure it wasn't Athaide who personally cut the car's brakes [da Mirella]", will answer the ex-boyfriend of Pedrinho's granddaughter (Marcos Caruso).
Mateus Solano's character will be shocked by the information. "So, you mean someone did this at his command?" "Whether it was on his orders or not, I don't know. What I do know is that, if it wasn't Athaíde, the person who did it is free," the agent will retort.
"In other words, me and my daughter… So many years later, we are in danger", will observe the executive. "Yes", will emphasize Lourenco.
Pega Pega (2017) won a "special edition" to fill the hole left after the final stretch of Salve-se Quem Poder. Como Mais Vida, Melhor, the next unpublished soap opera in the 7pm range, was postponed because it is being recorded with security protocols that slow down the execution process.
---
Learn all about the upcoming chapters of soap operas with the Noveleiros podcast
Listen to "#78 – Pilar Goes From Hell to Heaven in In Times of the Emperor!" on Spreaker.
---
Subscribe to the channel TV news on YouTube and watch videos with revelations of what will happen in Império and other soap operas.
.