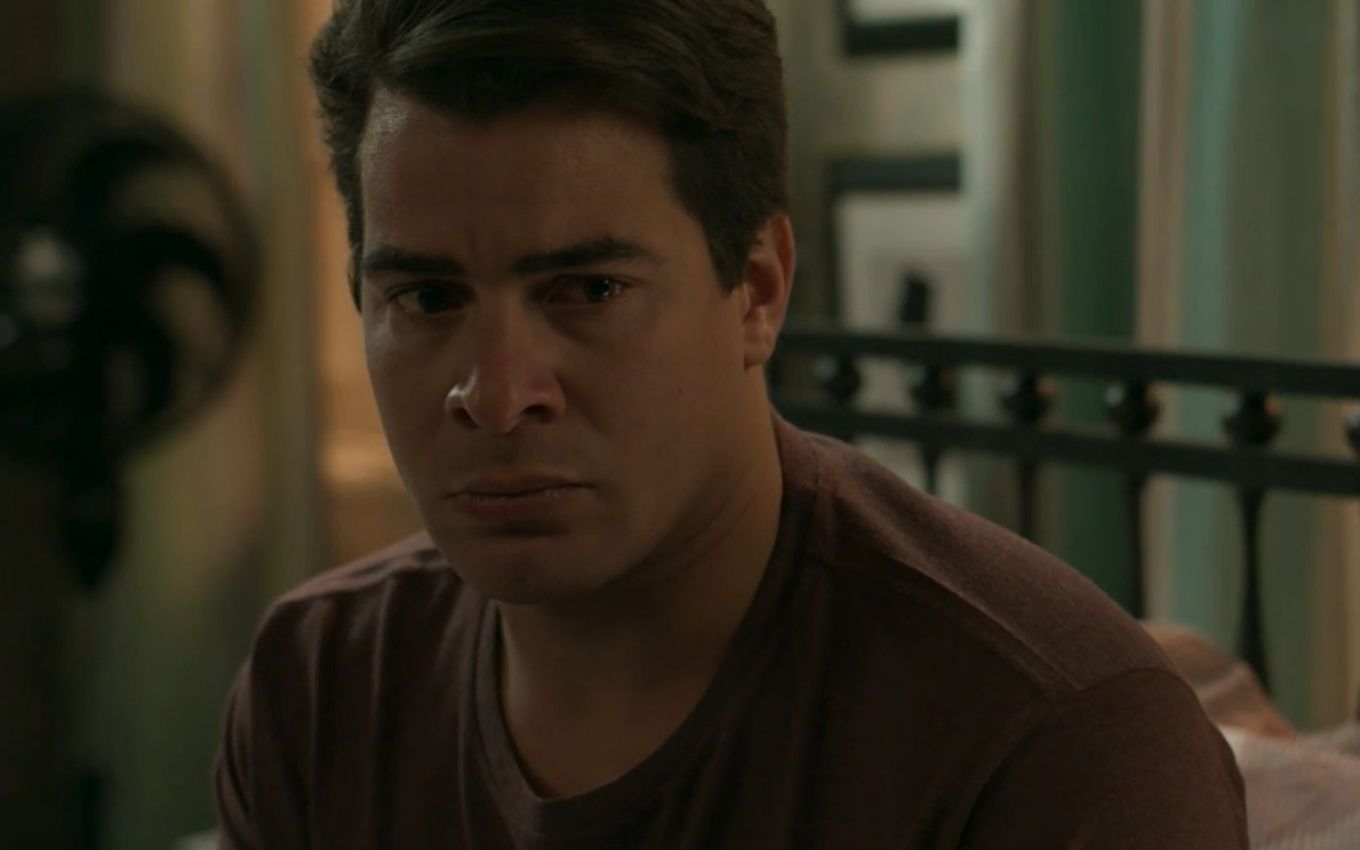 Júlio (Thiago Martins) will be pressured to hand over who his partners were in the robbery of the Carioca Palace in Pega Pega. Arlete (Elizabeth Savala) will decide to advise her son after the arrest of Sandra Helena (Nanda Costa) with another part of the crime dollars. "No more lies", will ask the taxi driver in the telenovela Globo.
In the planned scenes to air on Friday (24) in Claudia Souto's serials, Prazeres' sister (Cristina Pereira) will enter the room and find the waiter crestfallen.
"My son, no more lying. I can't say anymore that you don't know who was involved in this robbery. Sandra Helena was arrested, Agnaldo [João Baldasserini] also. You can't say the masked ones were involved in the robbery," she will allege.
"I don't want to talk about it anymore. Not with you or with anyone else," countered Antônia's ex-boyfriend (Vanessa Giácomo). "But there will come a time when you will have to explain. You have to. The police are certainly already sending you another subpoena to testify at the police station", will warn the character of Elizabeth Savala. He will then say that he will think about what to do afterwards.
Then the boy's lawyer will enter the room. "I was the one who called Dr Sidney [Michel Bercovitch] to come here. Julio, we'll have to arrange something for you to say at the police station," Arlete will explain. "And you can start by telling me the truth. You knew that Agnaldo and Sandra Helena were involved, didn't you?", the defender will press.
Arlete will advise Julio on the soap opera
straight chat
When there is no way out, Elza's nephew (Nicette Bruno) will decide to look for Malagueta (Marcelo Serrado). "We need to talk," the young man will say as he knocks on the ex-concierge's door.
"What are you doing here? If they see me with you, you can take it for me. Tell me what you want. Do you want to frame me?", Maria Pia's partner (Mariana Santos) will despair. "No one can link you to the robbery just because they saw us together. We were friends, have you forgotten?", Julio will reassure.
"For all intents and purposes, we're not anymore. I just don't want to be arrested", will release Eric's advisor (Mateus Solano). Thiago Martins' character will explain the reason for the unexpected visit:
But I don't want that to happen to you. I really need to talk to you. The matter is serious. My mom and my lawyer are putting pressure on me. They want me to open the game and tell me everything I know.
"You can't talk about me. We have a deal," recalls Malagueta. "Calm down, I know we agreed that if one fell we couldn't deliver the other. But I really don't know what to say", the waiter says.
Pega Pega (2017) won a "special edition" to fill the hole left after the final stretch of Salve-se Quem Poder. Como Mais Vida, Melhor, the next unpublished soap opera in the 7pm range, was postponed because it is being recorded with security protocols that slow down the execution process.
---
Learn all about the upcoming chapters of soap operas with the Noveleiros podcast
---
Subscribe to the channel TV news on YouTube and watch videos with revelations of what will happen in Império and other soap operas.
.