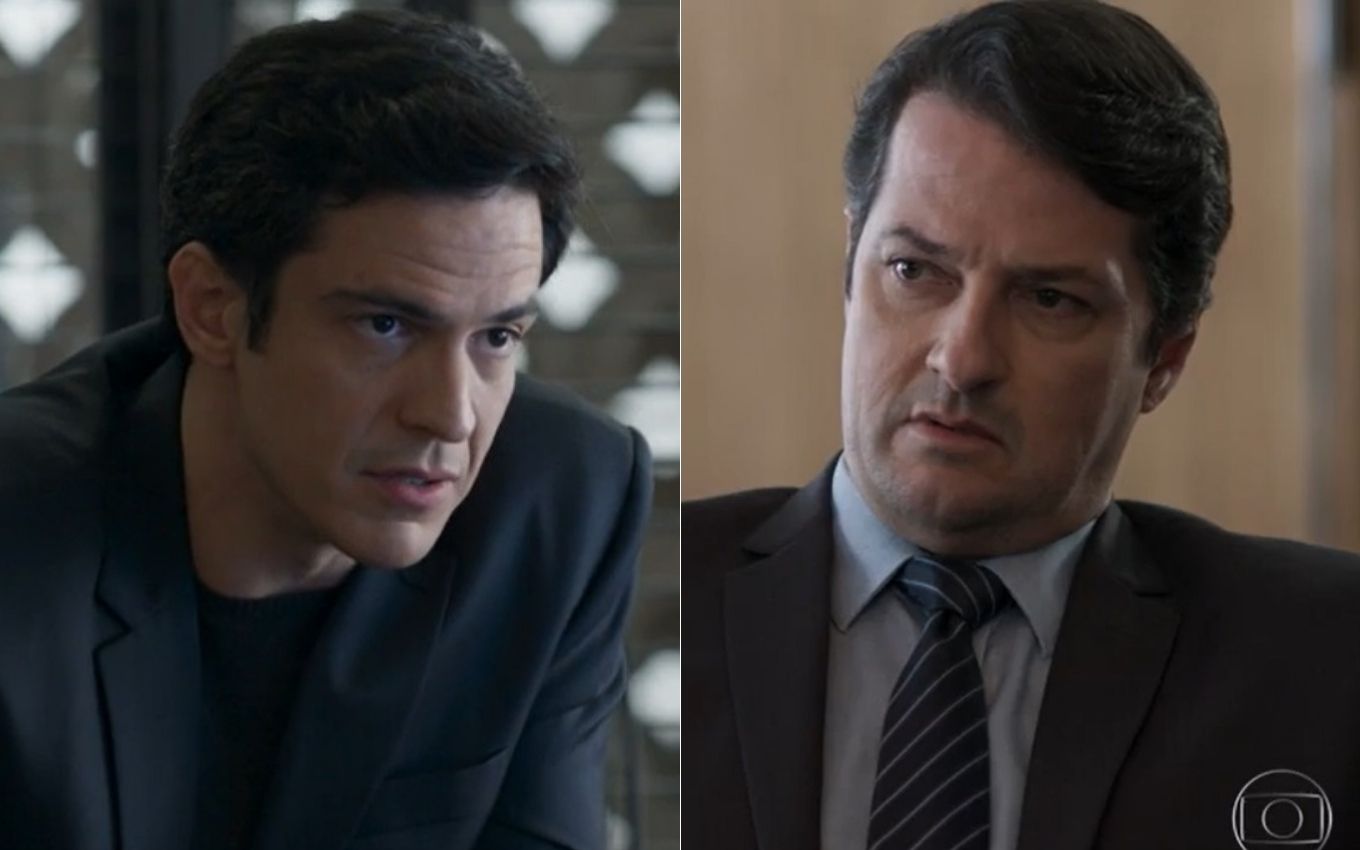 Malagueta (Marcelo Serrado) will enter Eric's (Mateus Solano) crosshairs in Pega Pega. The businessman started looking for clues about the carioca Palace robbery on his own, and the former concierge's friendship with Júlio (Thiago Martins) and Agnaldo (João Baldasserini) will draw the rich man's attention. "I need to investigate to feel protected," he will tell Domênico (Marcos Veras) in Globo's seven o'clock soap opera.
In Claudia Souto's brochure, Luiza's husband (Camila Queiroz) will start talking to workers and former employees of the hotel to find the other partners of the former waiter and former receptionist. He will then put pressure on Sandra Helena (Nanda Costa) and manage to get the blonde to give up the names of Malagueta and Cíntia (Bruna Spínola).
The protagonist will ask Maria Pia (Mariana Santos) to keep an eye on the new advisor. In the scenes planned for to air next Wednesday (15), Bebeth's father (Valentina Herszage) will talk about his discoveries with Domênico, who will ask the reason for the suspicions.
"I talked to some employees, they assured me that Agnaldo was getting along with the reception staff," explained Sabine's partner (Irene Ravache), who will recall that Malagueta worked as a concierge at the time of the robbery. "But has there been any evidence of Vitor?" the policeman will ask.
"No, Vitor is an intelligent and ambitious man, he has the profile of a leader. He is on my side, I need to investigate to feel protected", explains Eric. "But isn't there anything pointing to him?" the agent will insist. "Apart from the friendship with Agnaldo, no", the businessman will retort.
Marcos Veras' character will ask what the research "partner" intends to do. "I spoke with Murilo [Rodrigo Mathias], from security, to separate the tapes with the movements of Júlio and Agnaldo to see which employees they got along with the most," he says.
"And Cíntia, what about her?", will question Antônia's colleague (Vanessa Giácomo). "Cíntia is in love with Júlio… Vitor and Cíntia, my next targets. I thought it was information that deserved to be shared with you," said the owner of Carioca Palace.
Pega Pega (2017) won a "special edition" to fill the hole left after the final stretch of Salve-se Quem Poder. Como Mais Vida, Melhor, the next unpublished soap opera in the 7pm range, was postponed because it is being recorded with security protocols that slow down the execution process.
---
Learn all about the upcoming chapters of soap operas with the Noveleiros podcast
Listen to "#73 – José Alfredo finds out Maurílio is dead in Império!" on Spreaker.
---
Subscribe to the channel TV news on YouTube and watch videos with revelations of what will happen in Império and other soap operas.
.