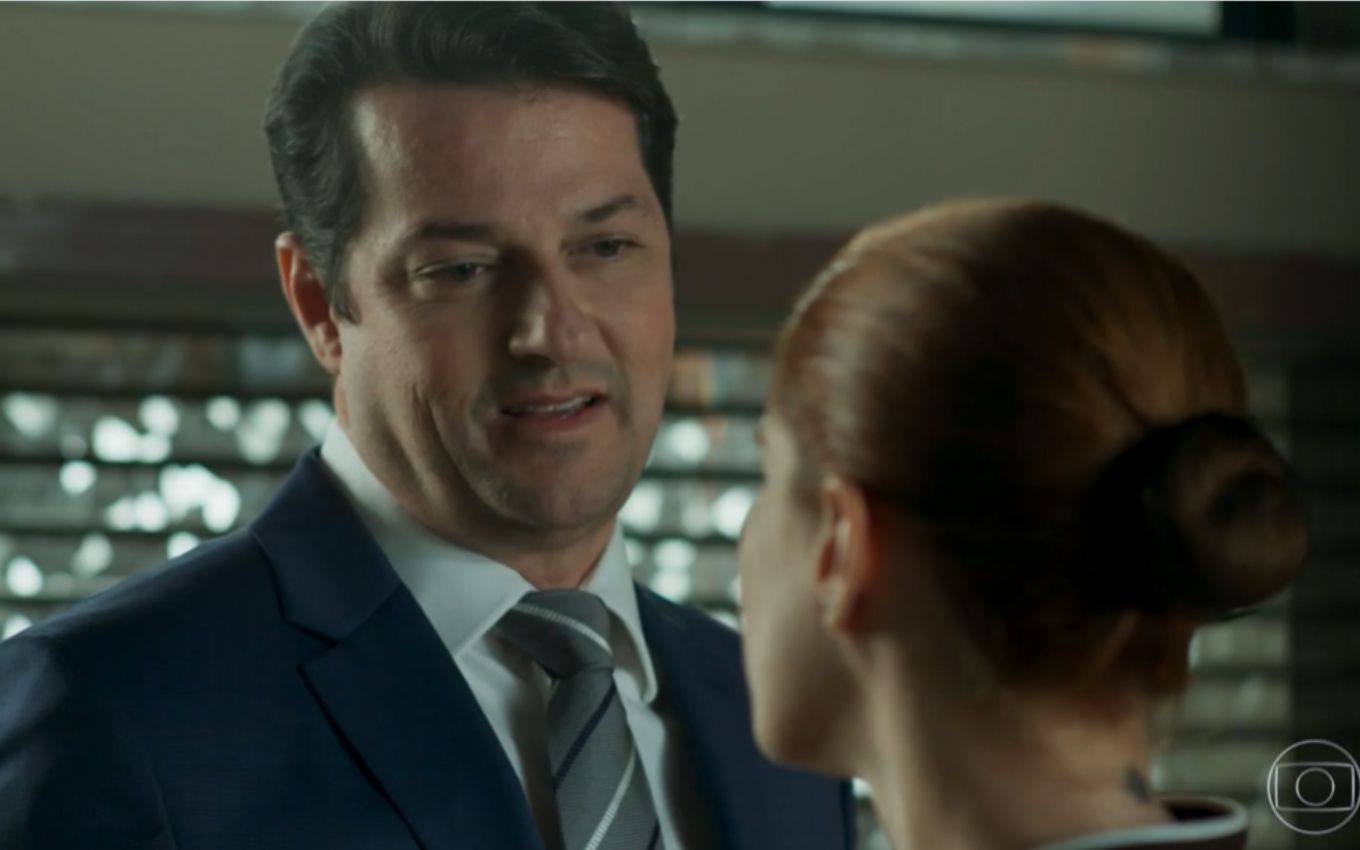 In Pega Pega, Malagueta (Marcelo Serrado) will wear Arlete's (Elizabeth Savala) hat. Upon realizing that the accessory holds evidence of Mirella's (Marina Rigueira) accident, the Carioca Palace concierge will not hesitate to blackmail the taxi driver, who will be desperate for the object. "It must be worth a lot of money," the thief will say.
In the scenes planned to air in next Tuesday's chapter (14), after having passed through the hands of Madalena (Virginia Rosa) and Maria Pia (Mariana Santos), the hat with the evidence of Mirella's accident will arrive on the head of Mônica (Julia Lund), who will notice something strange.
"I loved this hat," Evandro's wife (Paulo Vilhena) will say, putting the accessory on her head, "Something scratched me. There's a patch on that lining," the redhead will scream. "Give me this, I'll get scolded because of you," Malagueta will ask.
Monica will then take a letter from inside the object: "This must be why this woman is crazy behind the hat". The organizer of the hotel robbery will take the role from the partner's hands. "Damn, this was taken from some police investigation. It must be," he will speculate.
"Is this worth money?" the redhead will ask. "If they put the photos and documents hidden inside a hat, it's because they don't want it to come out. It must be worth a lot of money to recover it here," stated Malagueta.
Mônica will claim that she needs money to disappear from the map and that blackmail could be her great help: "I'm going to give the hat to your friend's friend without what's in there and I say that to get it back, just pay me one money".
The thief will ask for time to redhead. "Leave it to me, I need to take a look and see what it's about," he will say, who still hasn't realized it's Eric's wife (Mateus Solano). In the following scenes, Arlete will receive the hat, but without the evidence of the accident.
Pega Pega (2017) won a "special edition" to fill the hole left after the final stretch of Salve-se Quem Poder. Como Mais Vida, Melhor, the next unpublished soap opera in the 7:00 pm band, was postponed because it is being recorded with security protocols that make the execution process slower.
---
Learn all about the upcoming chapters of soap operas with the Noveleiros podcast
Listen to "#73 – José Alfredo finds out Maurílio is dead in Império!" on Spreaker.
---
Subscribe to the channel TV news on YouTube and watch videos with revelations of what will happen in Império and other soap operas.
.