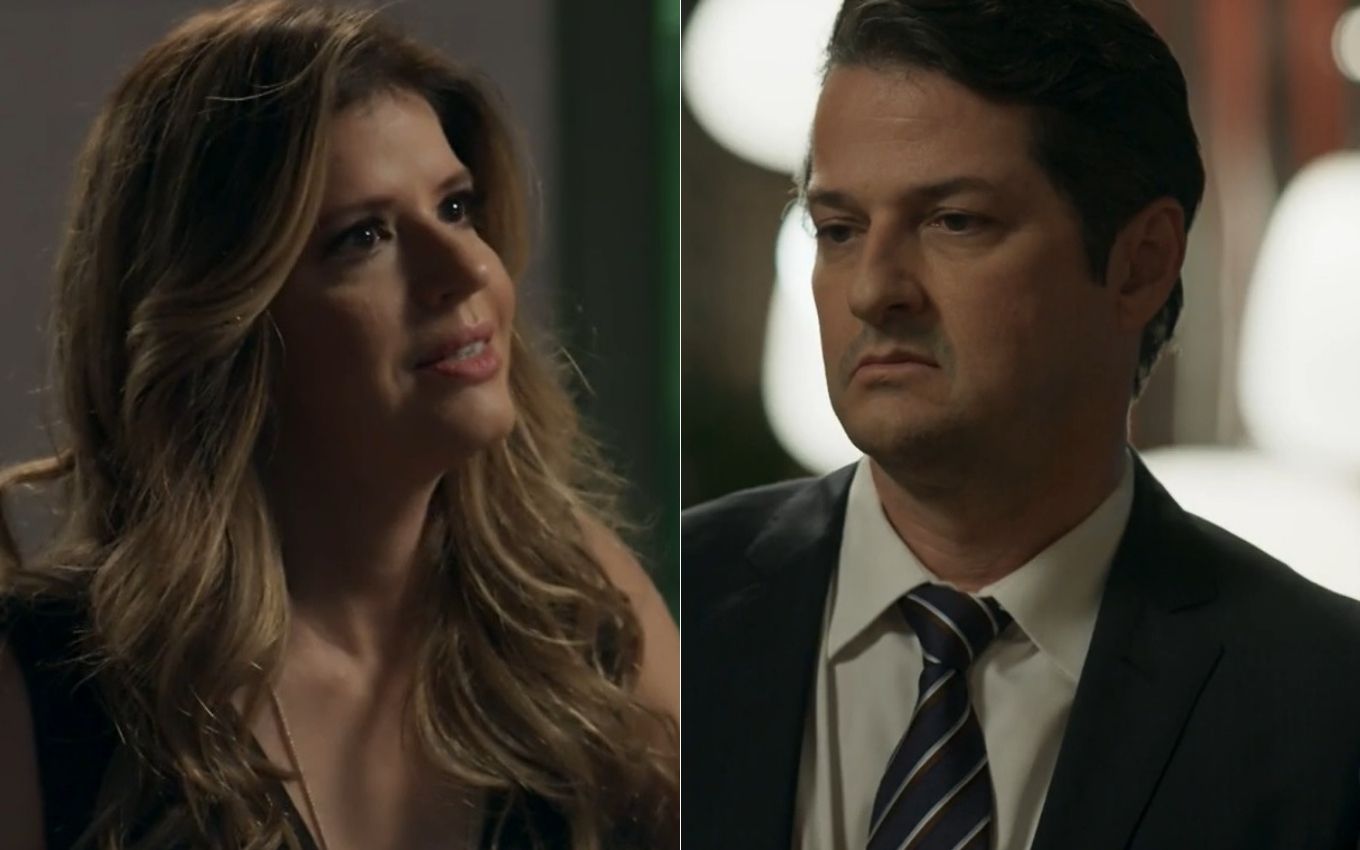 Obsessed by her childhood friend, Maria Pia (Mariana Santos) won't mince words and will end up breaking Malagueta's (Marcelo Serrado) heart in Pega Pega. The ex-concierge will decide to declare himself to the executive, but will be thrown out. "I will never be happy without Eric [Mateus Solano]", will shoot the blonde in the seven o'clock soap opera on Globo.
In Claudia Souto's serial, the thief from Carioca Palace will be invited by Sabine (Irene Ravache) to live with her. But, in the scenes that will aired next Saturday (18), he will appear in a suitcase and gourd at the door of Lígia's daughter (Angela Vieira) before moving to the rich woman's mansion.
"What is this? What are you and your bags doing here?", will question Luiza's rival (Camila Queiroz). "I'm doing what you said I had to do, going to live at Sabine's house. I was going there when… I don't want to go," the aide will vent.
"You can't get it off now. Eric is getting more and more suspicious of you. If you don't make it safe with Sabine…", the blonde will try to say, who will be interrupted by a kiss from the crush. "I love you, I love you", Malagueta will declare himself.
Maria Pia kisses Malagueta before a fight
Foot in the ass
Mariana Santos' character will be taken by surprise by the statement. "Stop, you can't say that," she'll let go. "Let's forget all this? Let's get the money from the robbery, let's disappear from the country. You and I, let's run away. Will you run away with me?", will ask Agnaldo's former colleague (João Baldasserini).
Maria Pia will laugh, and the lover will be saddened by the executive's reaction. "Are you serious? You're not serious, right? It crossed my mind that at some point we could work out", confesses Athaíde's daughter (Reginaldo Faria).
"And why can't you?" asks the ex-concierge. "I will never be happy without Eric," she will step. "Ok, I'll help you win Eric. Do everything to help you, you know why?", Malagueta will claim, visibly devastated.
"Because I have the photos of the theft, of you stealing," the antagonist will speculate. "No, it's not because of that. It's to satisfy your teenage fantasy. So when you finally hook up with Eric Ribeiro, you'll discover that it's me you love," the thief will shoot.
Pega Pega (2017) won a "special edition" to fill the hole left after the final stretch of Salve-se Quem Poder. Como Mais Vida, Melhor, the next unpublished soap opera in the 7pm range, was postponed because it is being recorded with security protocols that slow down the execution process.
---
Subscribe to the channel TV news on YouTube and watch videos with revelations of what will happen in Império and other soap operas.
.