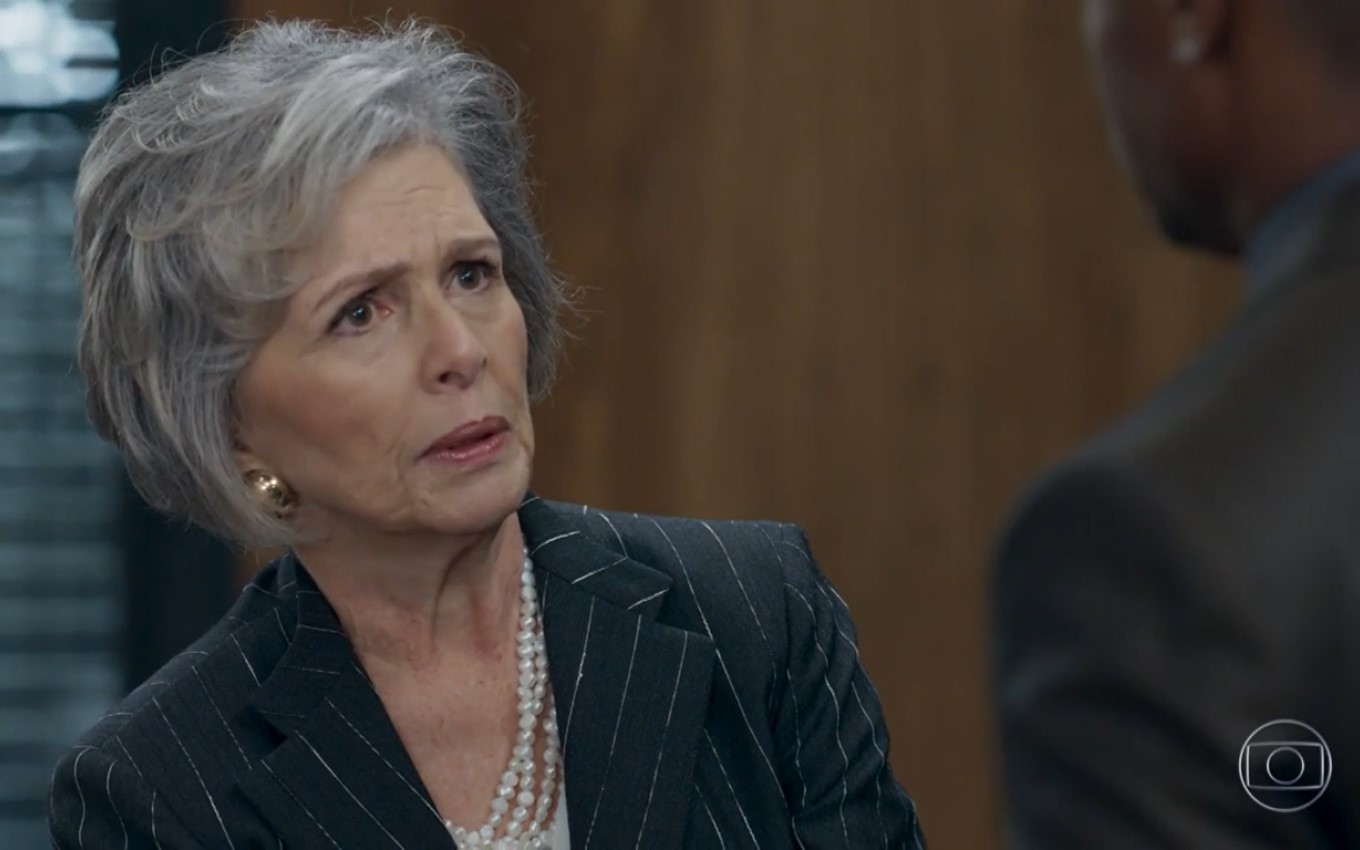 Uncomfortable with the reunion between Dom (David Junior) and his biological parents, Sabine (Irene Ravache) will try to bribe Cristóvão (Milton Gonçalves) and Madalena (Virgínia Rosa) in Pega Pega. The businesswoman will lie about the boy's past and will try to play her son against the veterans: "They abandoned you", she will shoot on Globo's seven o'clock soap opera.
Since he got close to the electrician at Carioca Palace, David Junior's character met Dilson (Ícaro Silva), who found that he was his lost brother. What the boy doesn't know is that he was kidnapped by his adoptive mother when he was still a child.
In scenes that will air from the 20th,Sabine will be determined to make Dom's relationship with the blood family difficult. She will offer the couple money to get away from the boy and offend them. "If you want to keep him away from us, you won't succeed. There is something much bigger than social position and money: blood", Madalena will declare.
When he discovers the dirty proposal made by the rich girl, Dom will face it. "I want you away from them. Knowing you as I know you, I know you went to their house. You're saying they're then approaching me because I'm rich", he will say, disgusted.
"My son, come here. Do you think I'm comfortable in this situation? Do you think I see what's happening to you and don't worry? These people have abandoned you!" Sabine will invent.
The veteran will claim the man's family is turning him against her. "And you're putting yourself above them and me. In a place I can't reach," finished Dom.
Pega Pega (2017) won a "special edition" to fill the hole left after the final stretch of Salve-se Quem Poder. Como Mais Vida, Melhor, the next unpublished soap opera in the 7:00 pm band, was postponed because it is being recorded with security protocols that make the execution process slower.
---
Subscribe to the channel TV news on YouTube and watch videos with revelations of what will happen in Império and other soap operas.
.