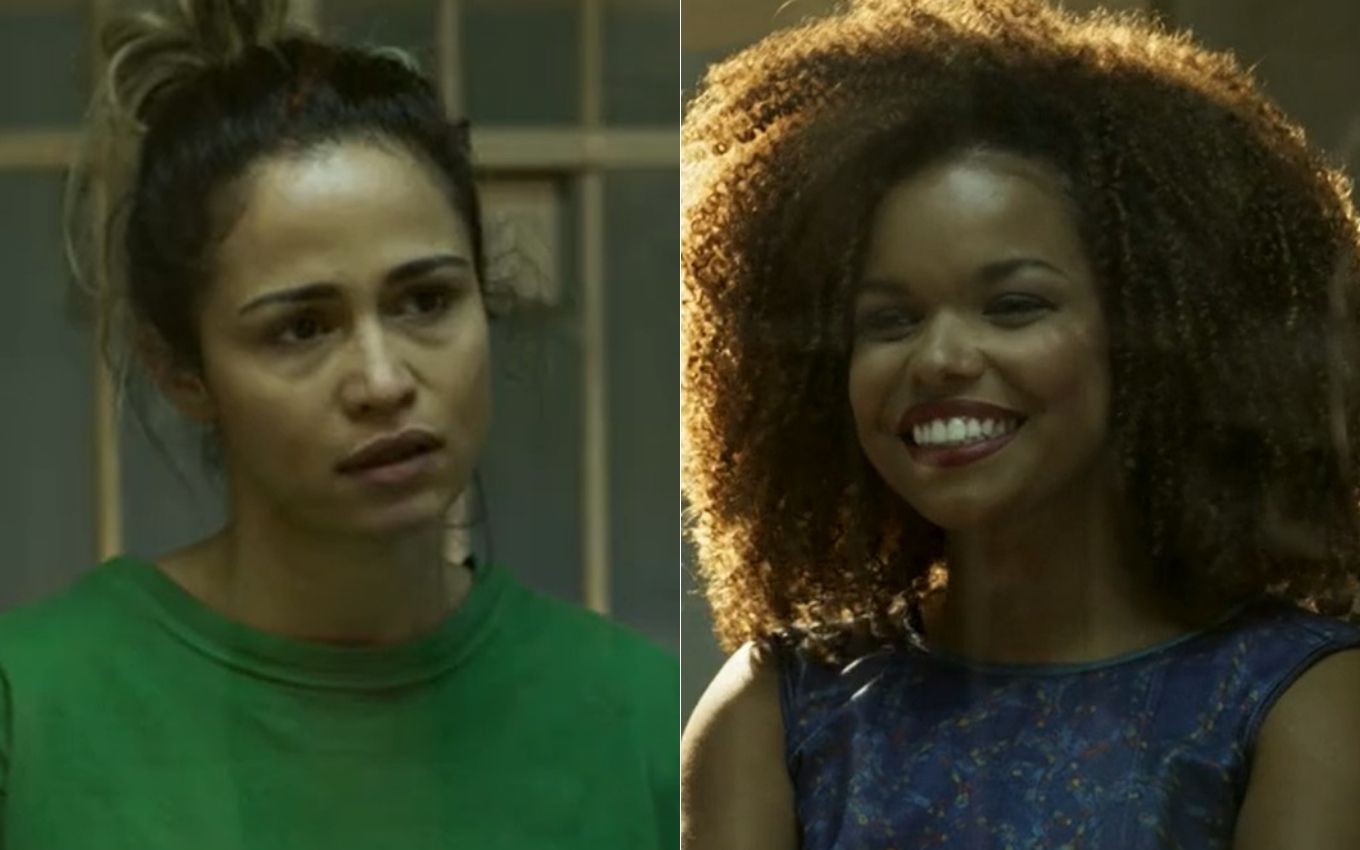 Sandra Helena (Nanda Costa) will receive a not-so-pleasant visit to the jail in Pega Pega. Tânia (Jeniffer Nascimento) will go to the prison to make fun of her rival's situation on Globo's seven o'clock soap opera. "I came here to see you defeated, from below, in the mud," will fire the Carioca Palace employee.
In the scenes planned to go to air from next Friday (1st) in Claudia Souto's serial, Agnaldo's girlfriend (João Baldasserini) will revolt when she sees the maid. "Can I know what you're doing here, hell?" she will ask.
"I came to see if the guest is in need of anything. Replacement of towels, extra pillows? I know! You want a cold champagne. You won't have it", will mock Tânia.
"You're very cool, right? You wasted your time, did you bother to come here just for that?", asks the thief with Pedrinho's dollars (Marcos Caruso). "Absolutely. I came here to see you defeated, underneath, in the mud," retorts Dom's girlfriend (David Junior). "You wasted your time, chatania. I'm great," the blonde will claim.
Sandra Helena talks to rival in the soap opera
"It doesn't look like it. Your face is horrible. Hair is just a straw. I even noticed that you got a little fatter. It must be difficult to keep in shape eating these hot items from the prison", the chambermaid will release.
"This is for a short time. I'll be here for a short time, ok? Unlike you, I have an inheritance to receive. I'm still rich with beauty," the inmate will retort. "You're looking neither rich nor pretty in that prison uniform," Jeniffer Nascimento's character will tease. Sandra Helena will attack the rival:
This uniform is temporary, since I'm going to leave here and I'm riding in a limousine, riding a yacht, drinking a cold 'champa'. Already you will die poor, working as a maid and wasting your time with gossip.
The hotel employee will then show you a branded bag and say she has plans to make money. "Unlike yours, it wasn't bought with stolen money," Tania fired.
Pega Pega (2017) won a "special edition" to fill the hole left after the final stretch of Salve-se Quem Poder. Como Mais Vida, Melhor, the next unpublished soap opera in the 7pm range, was postponed because it is being recorded with security protocols that slow down the execution process.
---
Subscribe to the channel TV news on YouTube and watch videos with revelations of what will happen in Império and other soap operas.
.