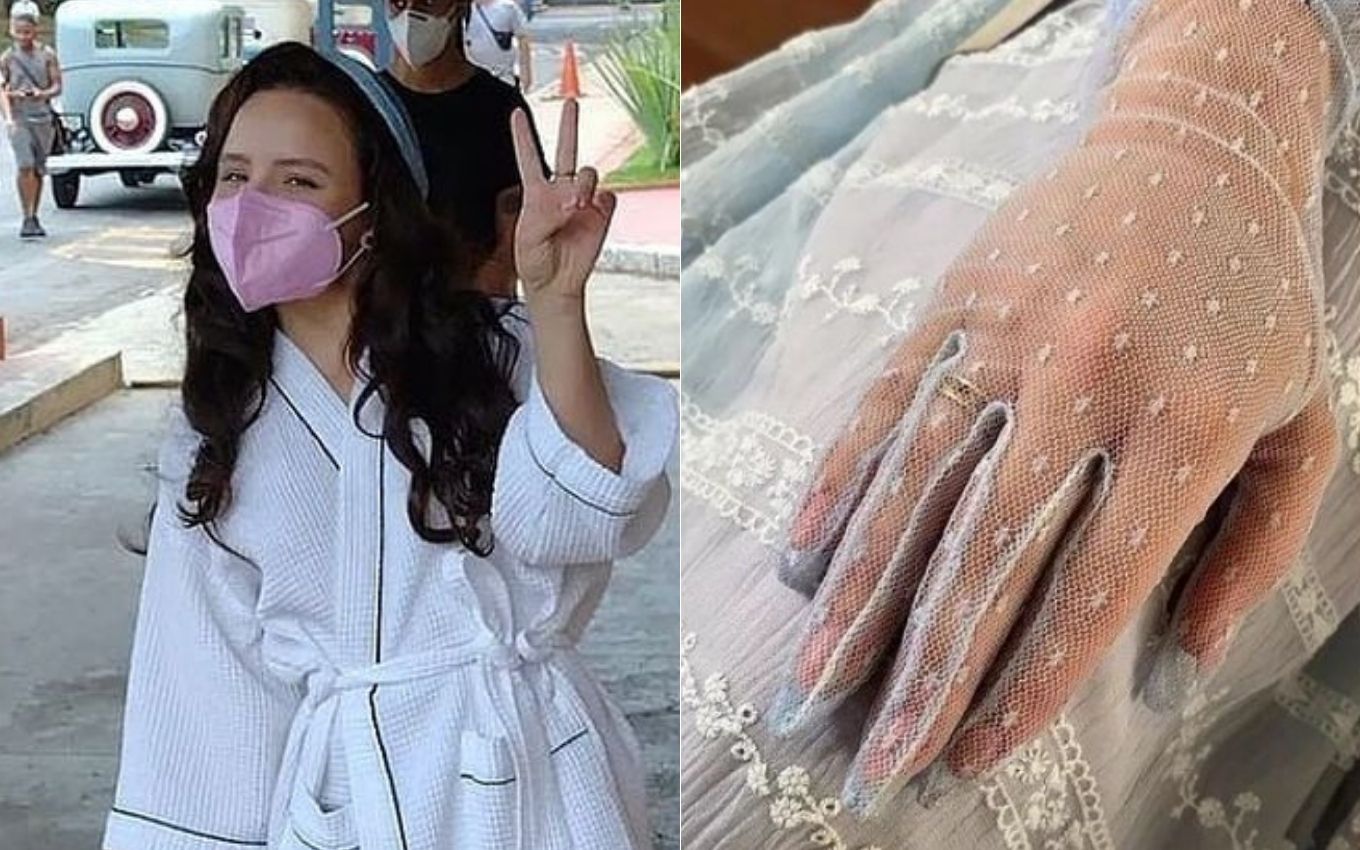 The recording of Além da Ilusão started a few weeks ago in the city of Poços de Caldas, in Minas Gerais. Some residents made records of the production of the six, and Larissa Manoela appeared in the images characterized in period clothes. Alessandra Poggi's plot takes place in the 1940s, and the actress plays sisters Elisa and Isadora.
With brown hair, the former child actress was at the shoot in a long white dress on the edge of a house's balcony. Before a redhead, Larissa had to change her look for her first role on Globo.
In addition to the actress, actors Rafael Vitti and Antonio Calloni were also seen in the images taken by fans. The boy will play David and fall in love with Elisa at the beginning of the serial. The veteran will be the protagonist's father.
The man will be vehemently against Elisa and David's relationship, as the boy is a street magician. In addition to the impediment of the girl's family, a tragedy will take the protagonist from the arms of her beloved. She will be murdered under mysterious circumstances, and the protagonist will be charged with the girl's death.
The plot will have a passage of time. That way, Isadora will grow up and her dead sister's face will look. As with Elisa, the girl will fall in love with David, and the couple will face new obstacles to assume this love.
Check out photos of the recordings:
cast of #Beyond Illusion records the soap opera in Poços de Caldas, Minas Gerais https://t.co/yBDlrPwcCI (via @freirejuliette) pic.twitter.com/KWw24ZmzcK

– eplay (umeforumeplay) October 5, 2021
.