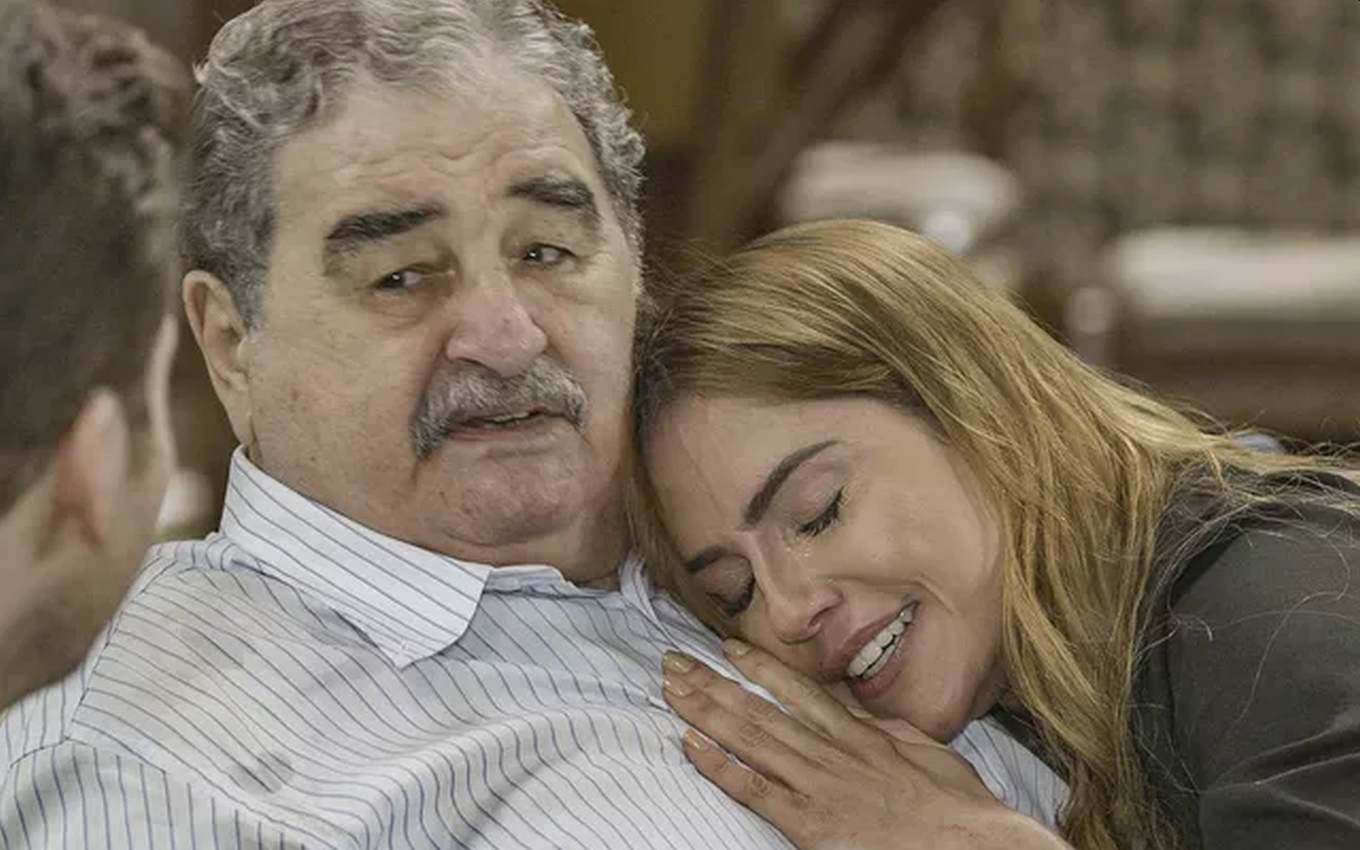 Alexia/Josimara (Deborah Secco) will finally meet Ignácio (Otávio Augusto) in the last chapter of Salve-se Quem Puder. After getting free from the clutches of Dominique (Guilhermina Guinle) and exiting the witness protection program, the redhead will have to convince the gentleman that she survived the hurricane in Mexico. "Your little star is alive," she will say, in the face of her grandfather's doubts in the seven o'clock soap opera on Globo.
Even during the period she was reported dead, the actress took charge of taking care of her grandfather from a distance with the help of Kyra/Cleyde (Victory Strada). She had to race against time to regain her true identity before the elderly person completely lost his memory due to Alzheimer's disease.
At the end of this Thursday's chapter (15), the protagonist will have the help of Alan (Thiago Fragoso) to promote her reunion with her grandfather, who will have returned from where he was. "I brought you to São Paulo because I have a surprise for you," the lawyer will advise, adding that there is someone crazy to see him.
"Why those wet eyes? Don't tell me that something serious happened to someone in the family? It's enough that I lost my little star. Losing my Alexia", will lament the retiree. The redhead will go down the stairs of the house and surprise Ignacio. "Your little star is alive, grandpa. I'm back", he will announce. "What's happening? Am I dreaming? Explain to me, Alan?", will demand the old man, who won't believe his eyes.
"Grandpa, calm down. You'll understand. Alexia will explain everything to you", will add the boy, with a choked voice. "What Alexia? This girl isn't my granddaughter, she can't be. Why are you doing this to me?" the gentleman will ask, with tears in his eyes.
The actress will try to calm Grandpa. "It's me. I know it's weird. It's a very complicated story," she will justify, in the face of her relative's resistance. "This is very cruel. Is that what you brought me from the farm for? Getting someone like my granddaughter won't bring Alexia back," complains the old man, still incredulous.
Ignacio will be thrilled with Alexia's return
from dream to reality
Faced with the difficulty of convincing her grandfather that she is herself, Alexia will use another tactic and ask for a hug. "There wasn't a day that I didn't think about you. If you were well, if you were being well taken care of. Oh, Grandpa, I miss you," the girl will say.
The gesture of affection will help Otávio Augusto's character to overcome his mistrust. "She looks like her, Alan. The face, the skin, the smell. But I know what will happen. I'll believe she's alive and then you'll say it's my memory problem," he added.
The lawyer will soon correct the grandfather. "Your memory is very good, Grandpa. And it's Alexia. I was also surprised", will insist Tarantino's father (Daniel Rangel). "So is it really you, Alexia? My little star? Thank you, my God. I don't know how it happened, but I can only say thanks. My granddaughter is alive!", will celebrate Ignacio.
The only new telenovela on Globo, Salve-se Quem Puder will end this friday (16). The rerun of Pega Pega (2017) will go into the 7pm band afterwards because the network decided to postpone the premiere of Quem Mais Vida, Melhor.
---
Subscribe to the channel TV news on YouTube and watch videos with revelations of what will happen in Globo's soap operas.
.