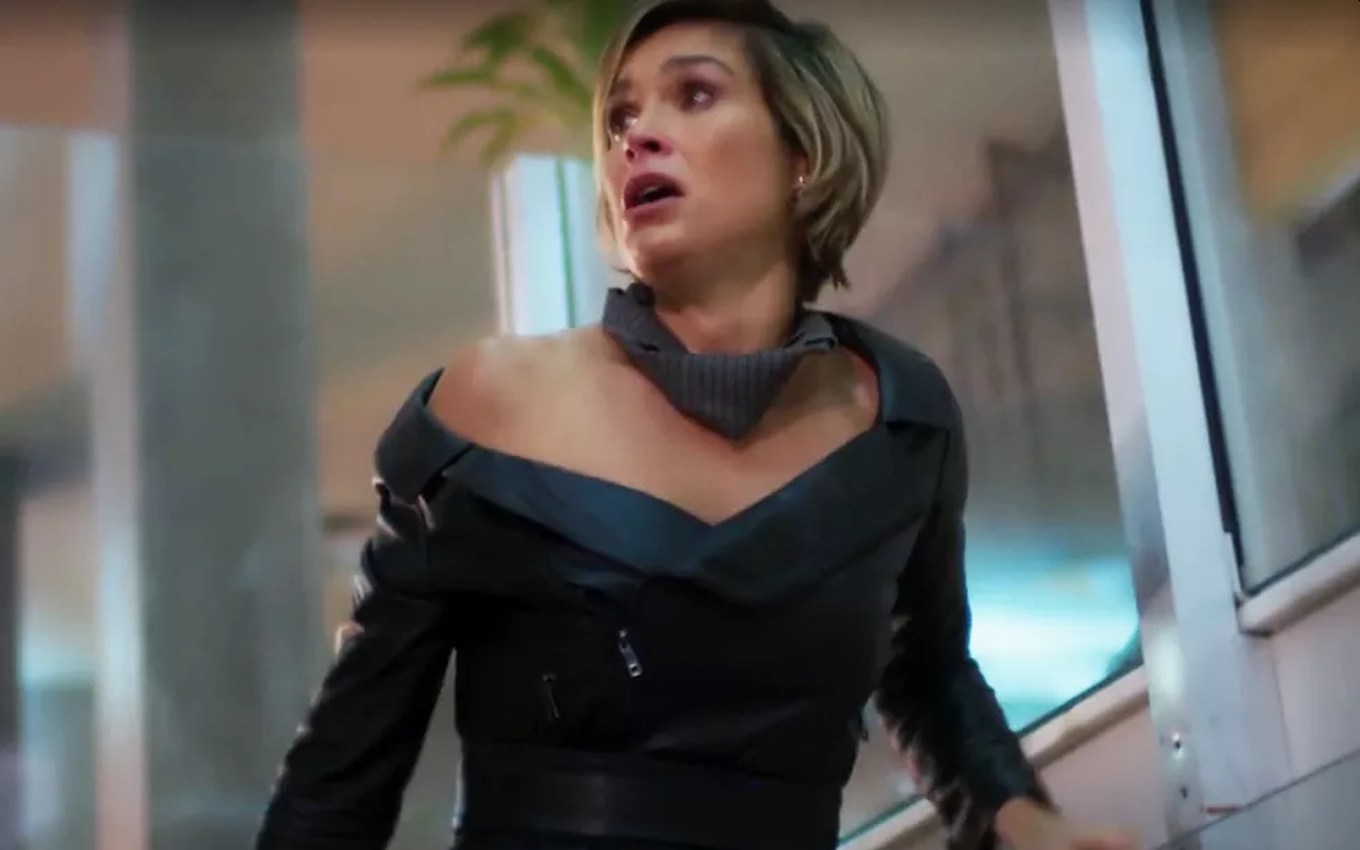 Helena (Flávia Alessandra) will have the blood of Hugo (Leopold Pacheco) in her hands in Salve-se Quem Puder. The businesswoman will try to prevent her husband from fleeing the police with Luna/Fiona (Juliana Paiva) as a hostage. The blonde will hit the villain's head with a fire extinguisher right in front of Téo (Felipe Seamus). "He forced me," she will justify, when she realizes that she killed the bandit on Globo's seven o'clock soap opera.
Upon discovering that his father is the boss behind the gang that put the Mexican woman's life at risk, the adventurer reported him to the police and went to Empório Delícia to save his stepmother and the girl.
Helena and Luna managed to escape from the room where they were being held, but Madame fell down the stairs during their escape and passed out. In scenes that will air this Tuesday (13), the bad character will not surrender and will do everything to escape the encirclement of agents.
He will try to flee the place taking the protagonist as a hostage. "It's better if you run away alone… The police will be arriving in a little while", advises Alejandro (Rodrigo Simas).
"Shut up, you meddler! Alone I won't be able to escape, I'll need someone. Luna, come!", Hugo will order, out of control. The bandit will move away from everyone while pointing the gun at the young woman. Teo and Helena will try to negotiate with the villain, but he won't budge.
While the bad guy will go up the stairs with the girl, the businesswoman will take the elevator without her husband noticing. When Dominique's boss (Guilhermina Guinle) reaches the top of the stairs, the blonde will appear from behind and hit him with a fire extinguisher.
The blonde will realize that the blow will have been too strong. "I think I killed your father, Teo! But he forced me. I didn't have a choice", the woman will say, in shock.
The only new soap opera on Globo, Salve-se Quem Puder is all recorded and will end next friday (16). The rerun of Pega Pega (2017) will be in the 7pm range because the network decided to postpone the premiere of the serial, Somos Mais Vida, Melhor.
---
Learn all about the upcoming chapters of soap operas with the Noveleiros podcast
Hear "#65 – All About the End of Save Yourself Who Can!" on Spreaker.
---
Subscribe to the channel TV news on YouTube and watch videos with revelations of what will happen in Globo's soap operas.
.