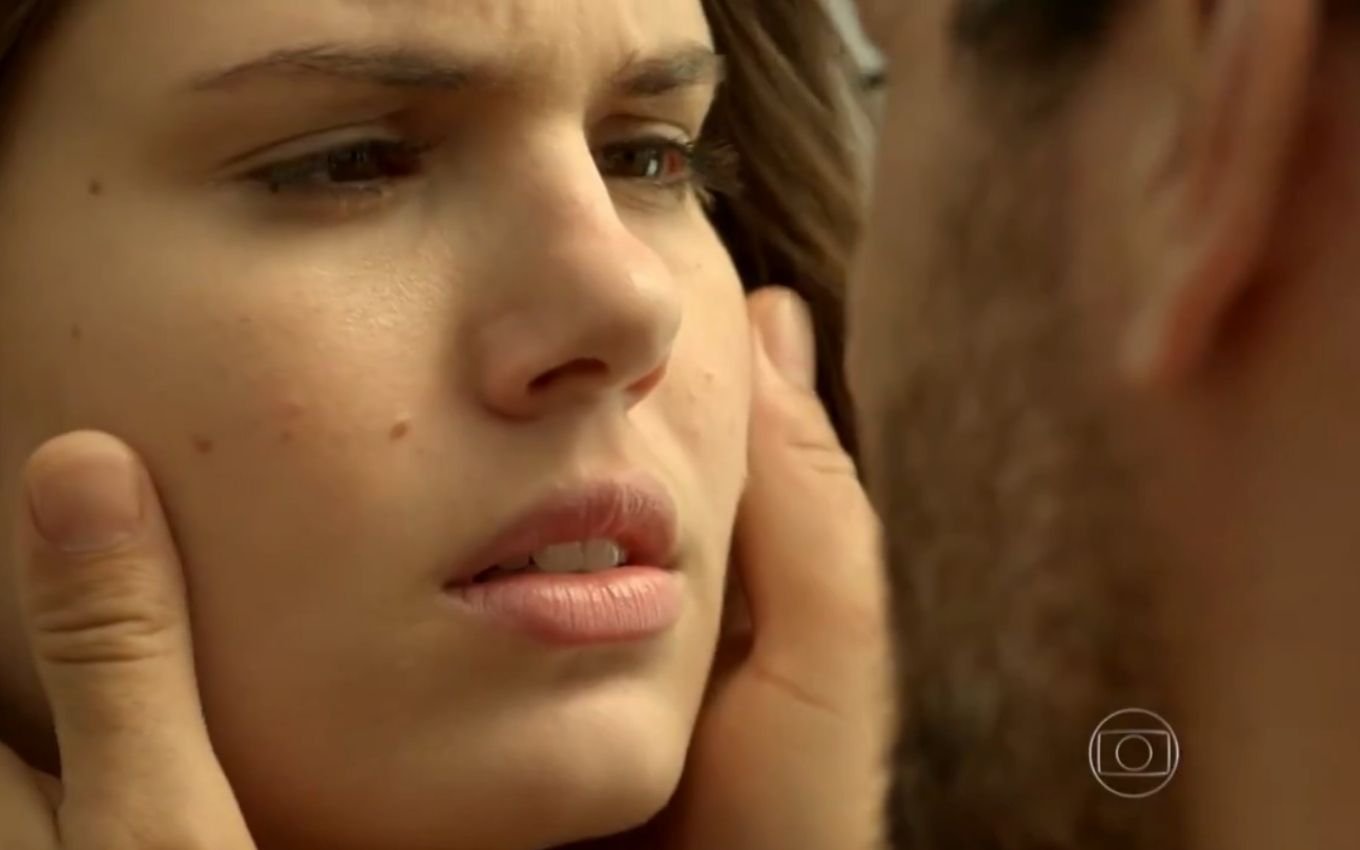 Alex (Rodrigo Lombardi) will take Angel/Arlete (Camila Queiroz) to his honeymoon with Carolina (Drica Moraes) in Verdades Secretas. The millionaire will arm himself with being alone with his stepdaughter and declare his passion for her. "I want you", will affirm the businessman in the telenovela at eleven on Globo.
The model's mother will reveal to her, until then, future husband, that her daughter is not coping well with the sudden changes in her life. Rodrigo Lombardi's character will take the opportunity to invite the girl to travel with the couple, with the justification of getting closer. "I barely know Angel," the Like owner will say, trying to convince the bride to accept his proposal.
Next chapters, the public will see the crazy wedding planned by the obsessive and also the trip of the new family. "I have a surprise for you, Carolina. You will spend the whole day at the spa, with all kinds of treatments, hair, skin, all kinds of massages", will announce the "perfect husband" of the former receptionist.
He'll even be on hand to keep Angel company while Mom is relaxing. "Tomorrow, you have your queen's day at the spa, and I'll take your princess to see all the beautiful places in the region," the rich man will say. "I don't want to go, I'm not going, mom," countered the model, who will be convinced by Carolina to agree to the tour.
He'll take her for a walk on the beach, and she'll question the ex-client's reasons for marrying her mother. Giovanna's (Agatha Moreira) father will claim that he loves his wife, but that he is much more in love with Angel. "I married your mother to be close to you," will confess the rogue.
Camila Queiroz's character will accuse him of rape and will even claim that she will protect her mother from the crook. "If you lay a finger on my mother, I'll ruin you," the model will threaten. "What do you have in mind that you're going to marry my mother and stay with me?" the teenager will conclude before walking away and leaving him behind.
Rodrigo Lombardi on stage as Alex
Chapter summary
Second, 10/11 (Chapter 26)
Alex manages to lose Giovanna. Pia knows Carolina. Giovanna notices the looks between Alex and Angel. Larissa gets involved with Roy. Alex makes the official marriage proposal to Carolina and Pia fears that the two will have a child. Carolina and Rogério divorce with the help of a lawyer for Alex.
Viviane insinuates to Rogério that they should benefit from Carolina's new husband. Lourdeca spends the night with Leo and brags to Visky. Alex asks Fanny to buy clothes for Carolina. Carolina reveals to Everaldo that she will get married. Visky discovers the address of Anthony's flat.
Tuesday, 10/12 (Chapter 27)
Visky hatches a plan for Fanny to catch Anthony with Giovanna. Carolina resigns from her job and Everaldo consents, hurt. Angel declares that he would rather live with his grandmother than move with Carolina and Alex. Pia tries to stop Alex from getting married.
Larissa ends her relationship with Sam and promises Roy exclusivity. Fábia and Oswaldo kiss, but the teacher says he wants someone else. Alex proposes that Angel travel with him and his mother on their honeymoon.
Wednesday, 10/13 (Chapter 28)
Fanny guides Carolina on her shopping. Pia feels unwell and Igor is hopeful. Giovanna confronts Alex about taking Angel on his trip with Carolina. Divanilda looks for Larissa. Visky helps Larissa.
Pia discovers she is pregnant. Angel and Hilda are surprised by Carolina's new look. Alex and Carolina get married and travel with Angel. Alex proposes to spend more time with Angel, with the excuse of getting to know her better.
Thursday, 10/14 (Chapter 29)
Angel walks with Alex and questions him about his marriage to Carolina. Visky gets Fanny a flat to catch Anthony with Giovanna. Anthony advises Igor to marry Pia in common. Alex confesses to Angel that he married Carolina to be close to her.
Larissa complains about the lack of work at the modeling agency. Angel tells Alex that he will never approach him again and demands that he respect his mother. Fanny catches Anthony and Giovanna together.
Friday, 10/15 (Chapter 30)
Fanny fights with Giovanna and demands that Anthony get out of her life. Carolina says she loves Alex, and Angel worries about her mother. Visky suspects that Leo and Lourdeca have had a fight. Anthony tells Giovanna that he needs to win Fanny back. Sam warns Larissa about Roy.
Alex presents Carolina and Angel. Giovanna worries about the approach of Anthony and Fanny. Visky consoles Lourdeca and the two spend the night together. Anthony seduces Fanny. Alex looks for Angel.
---
The Secret Truths chapters are provided by Globo and are subject to change without notice
---
Subscribe to the channel TV news on YouTube and watch videos with revelations of what will happen in Secret Truths and other soap operas.
.