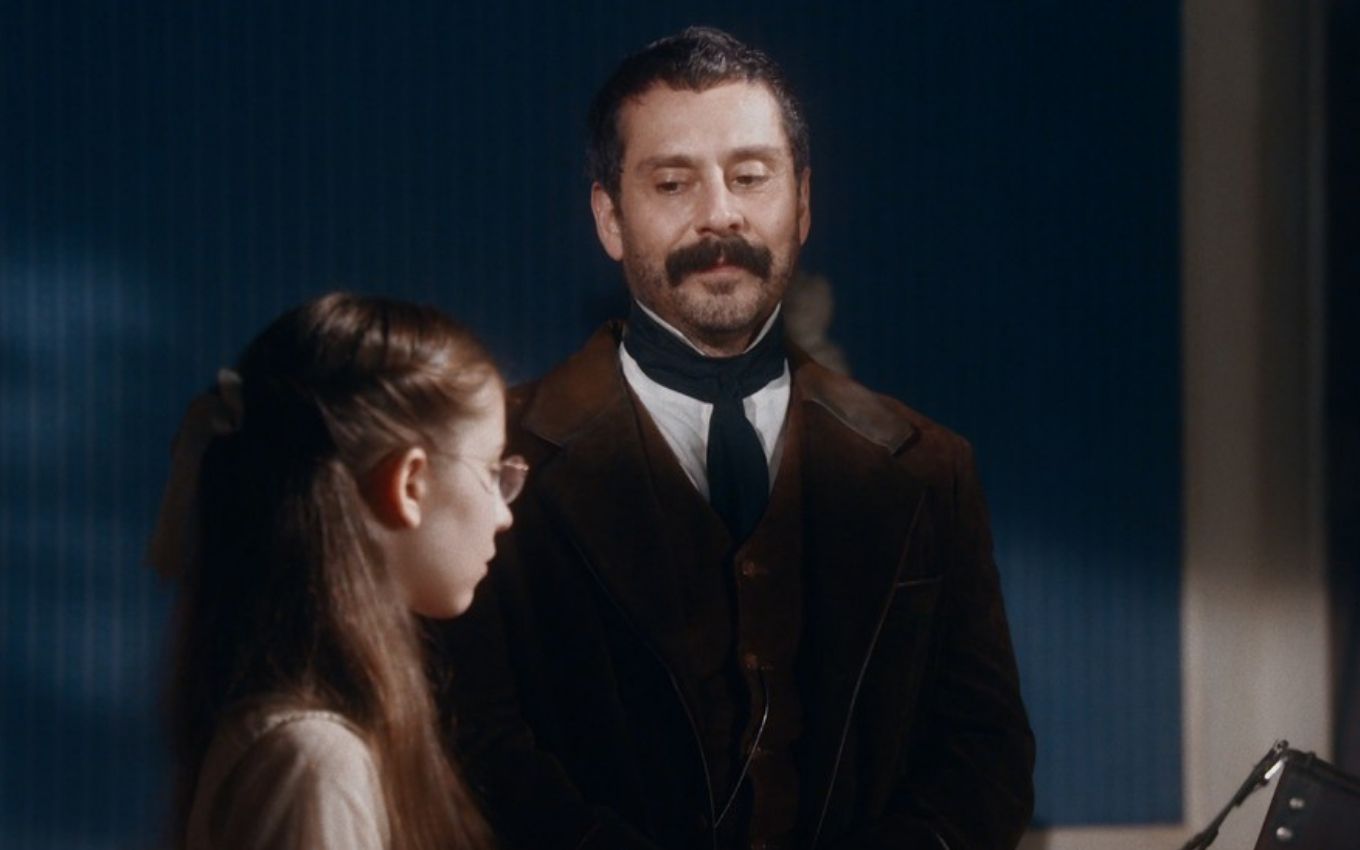 In In the Times of the Emperor, Tonico Rocha (Alexandre Nero) will manipulate Dolores (Júlia Freitas) to get revenge on Pilar (Gabriela Medvedovski). Skulduggery, the deputy will give the girl a gift to play against her sister and harm the aspiring doctor in Globo's six o'clock soap opera.
In the scenes planned to air in this Monday's chapter (13), the villain will discover that Eudoro's youngest (José Dumont) had a meeting with Pilar at Quinta da Boa Vista. He will then bring a doll as a gift to the girl to initiate his plan against his ex-fiancée.
The politician will put candy canes on the girl's head against the midwife. "You, who are a child, have more sense than Pilar. Your sister needs help! She doesn't know what she's doing. If only I could do something to stop Pilar from taking this bad step," the evil one will say.
Worried about not living with her sister anymore, she will say that Jorge/Samuel's girlfriend (Michel Gomes) just does what she wants and that no one orders the future doctor. Tonico will promise Dolores that he will unite the two again.
"Pilar will come home, leave it to me. I don't want to see you crying, everything will be fine, let me think of a way to bring you together", he will say, who will convince the child to invent for his sister that Samuel has an affair with Luísa (Mariana Ximenes).
The only new Globo soap opera on the air, Nos Tempos do Imperador takes place around 40 years after the events of Novo Mundo (2017). In addition to spoilers, the TV news also daily publishes the summaries of the six o'clock soap opera.
---
Learn all about the upcoming chapters of soap operas with the Noveleiros podcast
Listen to "#74 – José Alfredo Makes Emergency Decision in Império!" on Spreaker.
---
Subscribe to the channel TV news on YouTube and watch videos with revelations of what will happen in Nos Tempos do Imperador and other soap operas.
.