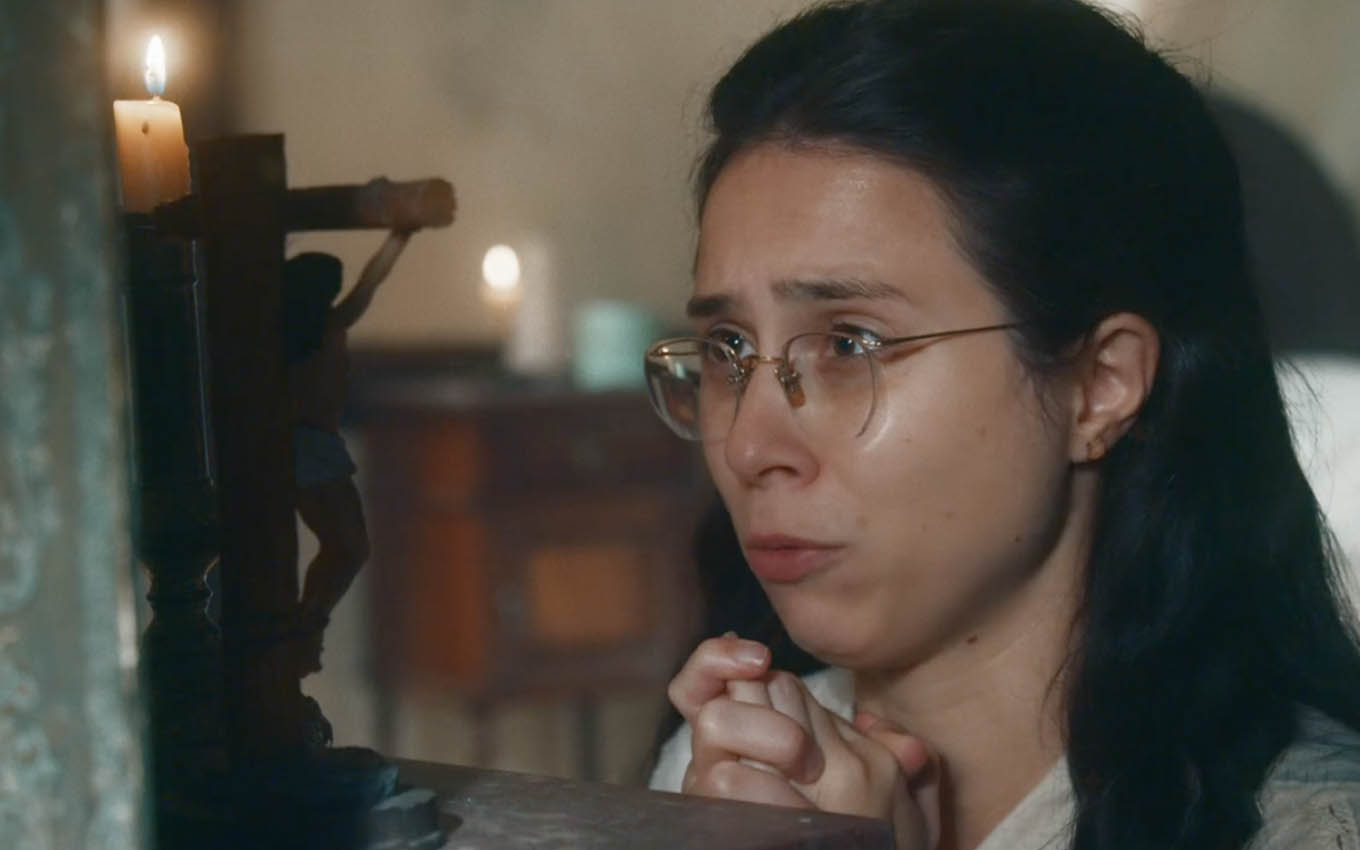 Dolores (Daphne Bozaski) will beg for divine intervention in In Times of the Emperor. With a rosary in her hands, Eudoro's daughter (José Dumont) will promise to join a convent if she manages to get rid of Tonico (Alexandre Nero). "I become a nun and I still work like a pack mule for the other sisters until the end of my life", she will say on the Globo telenovela.
Promised to the villain as a child, the young woman had her self-esteem destroyed by her own father, who even forbade her to study for fear that she would follow in the footsteps of Pilar (Gabriela Medvedovski). "I can barely read, do math, I'm like a mule", she will mutter in the scenes that will be shown from next Tuesday (28).
Daphne Bozaski's character even started to hate her sister for having abandoned her to her fate on the family farm due to her dream of becoming a doctor. Alone in the world, she will cling to her faith so she doesn't have to give herself to Tonico:
For all that is most sacred, my Lady, free me from this marriage. I swear I enter a convent, become a nun, and still work like a pack mule for the other sisters until the end of my life.
Dolores, however, will bitterly regret having volunteered for a life of sanctity in the serials of Alessandro Marson and Thereza Falcão. After all, she will awaken the passion at first sight of Nélio (João Pedro Zappa) even when entering the dirty church, barefoot and with her dress torn.
Nélio (João Pedro Zappa) in the six o'clock soap opera
Nelio falls in love with Dolores
Nelio's heart will beat faster as Dolores removes the veil to exchange alliances with the antagonist played by Alexandre Nero. He will even lose his breath when he sees her with her face uncovered and will even feel jealous when the deputy goes to kiss his bride. Cleverly, the girl will lower her head for him to touch her forehead with his lips.
"So beautiful", sighs the son of Batista (Ernani Morais), when Eudoro's distrust arouses. "Have you spoken to me?" the colonel will question. "Your daughter, how she grew up. She became a woman", will disguise the boy. "A beautiful woman," he will finish quietly.
The only new Globo soap opera on the air, Nos Tempos do Imperador takes place around 40 years after the events of Novo Mundo (2017). In addition to the spoilers, the TV news also daily publishes the summaries of the six o'clock soap opera.
---
Learn all about the upcoming chapters of soap operas with the Noveleiros podcast
Subscribe to the channel TV news on YouTube and watch videos with revelations of what will happen in Nos Tempos do Imperador and other soap operas.
.