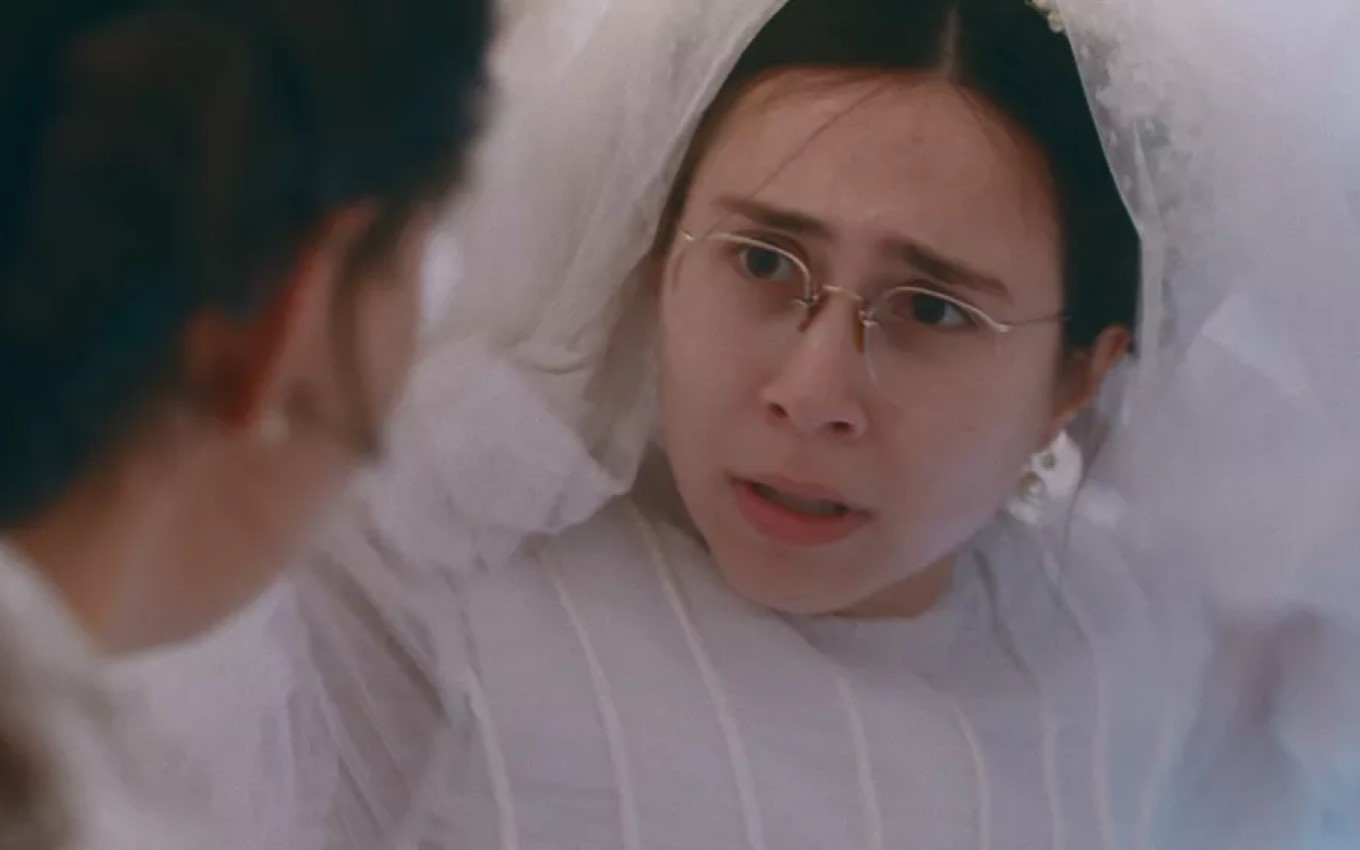 Dolores (Daphne Bozaski) will get a hell of a scare on the way to the altar in In Times of the Emperor. The uneducated young woman will be the victim of a kidnapping forged by Pilar (Gabriela Medvedovski), who wants to avoid the wedding of Tonico (Alexandre Nero) at any cost in the six o'clock soap opera on Globo.
Gabriela Medvedovski's character met her sister in the studio where Zayla (Heslaine Vieira) works. She tried to convince her to run away, but was surprised by the aloof behavior of Eudoro's youngest (José Dumont). The plot's villain's current fiancée denied any help from Brazil's first doctor, claiming she was abandoned when she decided to go abroad.
In a scene that will air this Friday (1st), Pilar will set up to save Dolores from the deputy's clutches. In addition to hating Tonico's sexist, prejudiced and authoritarian posture, Samuel's ex-fiancée (Michel Gomes) also feels guilty.
That's because her sister was promised to bad character as a bargaining chip after she fled the ceremony in which she would become the scoundrel's wife.
With the help of Guebo (Maicon Rodrigues), Pilar will kidnap the bride with a cart and end up being chased by her father and his henchmen. The vehicle will get stuck, and the health professional will suggest running on foot. However, the naive girl will say that she doesn't want to run away and will force her to release her.
The only new Globo soap opera on the air, Nos Tempos do Imperador takes place around 40 years after the events of Novo Mundo (2017). In addition to the spoilers, the TV news also daily publishes the summaries of the six o'clock soap opera.
---
Learn all about the upcoming chapters of soap operas with the Noveleiros podcast
Listen to "#76 – José Alfredo Rises from the Underworld in Império!" on Spreaker.
---
Subscribe to the channel TV news on YouTube and watch videos with revelations of what will happen in Nos Tempos do Imperador and other soap operas.
.