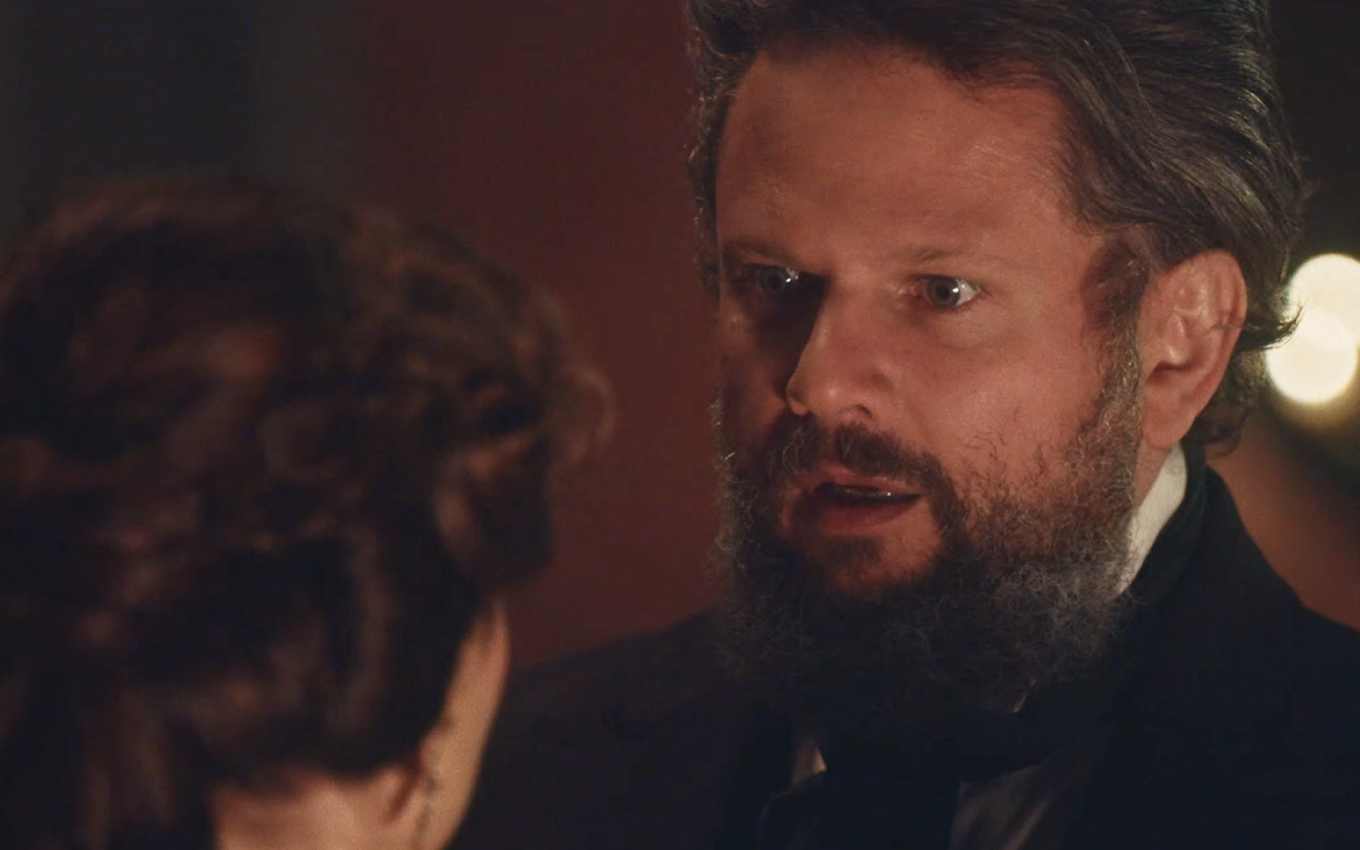 The novel by Pedro 2º (Selton Mello) and Luísa (Mariana Ximenes) will be shaken in Nos Tempos do Imperador. Two princes will arrive in Brazil to dispute the heir to the throne. They will be accompanied by General Cristiano Dumas (Marcelo Valle), a true European heartthrob. The new character will do anything to win the countess in the six o'clock soap opera.
In scenes set to air from October 13th, Teresa Cristina (Leticia Sabatella) will notice the closeness between her husband's lover and the handsome one. "He is far more friendly with the Countess than I could have imagined. They seemed very intimate, didn't they?" the empress will nudge.
Jealous, the ruler of Brazil will be even more irritated when Luísa misses a meeting because of the official. "I'm sorry. When I was leaving, Cristiano appeared, I couldn't get rid of it", will explain the noblewoman. "Christian?" Do you call General Dumas by his first name? What is this intimacy?" asked Dom Pedro.
Ex-lovers?
Luísa will be irritated by her lover's attack of distrust. "Please, this is ridiculous! Let's not argue here! I'm trying to explain what happened. He was very suspicious seeing me ready to leave… I thought I was going for a walk, but he insisted on accompanying me", will comment the countess .
The emperor, however, will only rage further: "Did you go for a walk with him in the middle of the night? Will I have to put up with it?" She will ask for calm. "I am trying to protect ourselves, we need to be more careful while the general and the princes are in my house", will argue the princess' governess.
Dissatisfied, the monarch will be direct and ask if Dumas and Luísa were lovers in the past. "Yes, we were lovers! Are you satisfied? That was it
what did you want to hear? Is that how you see me?" Luisa will reply, indignantly.
The only new Globo soap opera on the air, Nos Tempos do Imperador takes place around 40 years after the events of Novo Mundo (2017). In addition to spoilers, the TV news also daily publishes the summaries of the six o'clock soap opera.
---
Learn all about the upcoming chapters of soap operas with the Noveleiros podcast
Listen to "#77 – Luísa makes a big revelation to Pilar in Nos Tempos do Imperador" on Spreaker.
---
Subscribe to the channel TV news on YouTube and watch videos with revelations of what will happen in Nos Tempos do Imperador and other soap operas.
.