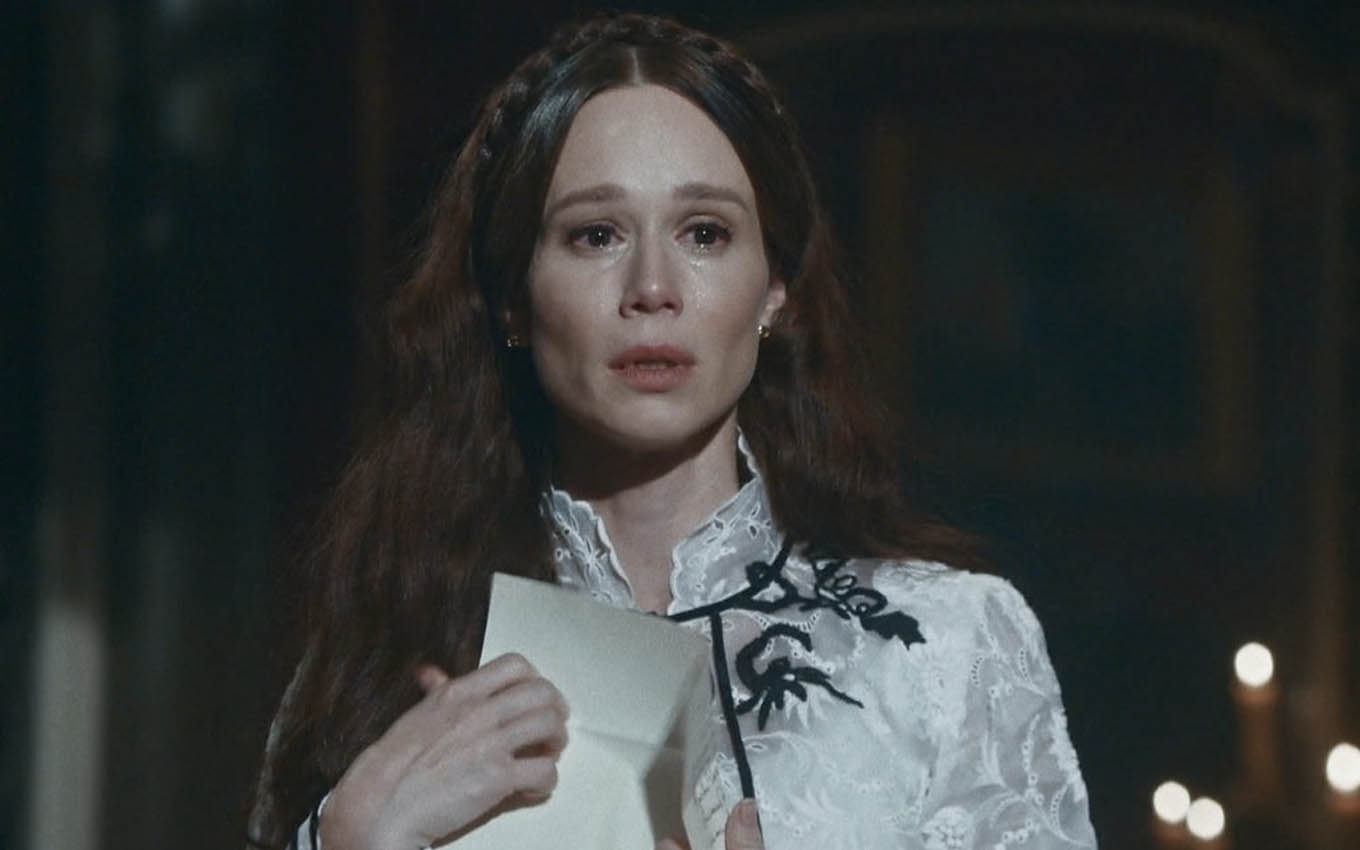 A spontaneous abortion will put Luísa (Mariana Ximenes) between life and death in Nos Tempos do Imperador. Pregnant with Pedro (Selton Mello), she will panic when she finds herself covered in blood and will be rescued by Pilar (Gabriela Medvedovski). The doctor will manage to save the countess, who will burst into tears when she finds out that the baby was not so lucky.
The health of the princesses' governess will be a matter of concern in Globo's six o'clock soap opera. In addition to nausea and mood swings, she will also get sick and even faint during an argument with Teresa Cristina (Leticia Sabatella).
A few days later, Luísa will feel bad again and will be taken care of by Justina (Cinnara Leal). "Countess, what's wrong?" the housekeeper will ask. "I'm bleeding. I'm losing my baby", will warn the noblewoman, in deep despair.
Afraid of a scandal, since Eugênio (Thierry Tremouroux) has never returned to Brazil since returning to Europe, Mariana Ximenes' character will send the maid to call Pilar. Despite the differences, the health professional will enforce the profession's oath and will rush to your rescue.
Dolores' sister (Daphne Bozaski), however, will be frightened by the patient's condition and will try to convince her to go to the nearest hospital. "I'm not leaving here! Could it be that you don't understand me? No one can know about this pregnancy. That's why I found you here. It would be a scandal," Luisa will plead.
"It's your only chance. Either you go to the hospital or you can die here," warns the protagonist played by Gabriela Medvedovskiin the scenes that will be shown from the next day 4.
Luisa's reluctance, however, will cost her dearly. After all, Pilar will be able to save her, but not her baby. In tears, the countess will finally reveal that the child is not Samuel (Michel Gomes), as the young woman imagines, but Pedro — her lover since the first phase of the Alessandro Marson and Thereza Falcão serial.
The only new Globo soap opera on the air, Nos Tempos do Imperador takes place around 40 years after the events of Novo Mundo (2017). In addition to the spoilers, the TV news it also publishes the summaries of the Globo telenovela daily.
---
Learn all about the upcoming chapters of soap operas with the Noveleiros podcast
Subscribe to the channel TV news on YouTube and watch videos with revelations of what will happen in Nos Tempos do Imperador and other soap operas.
.