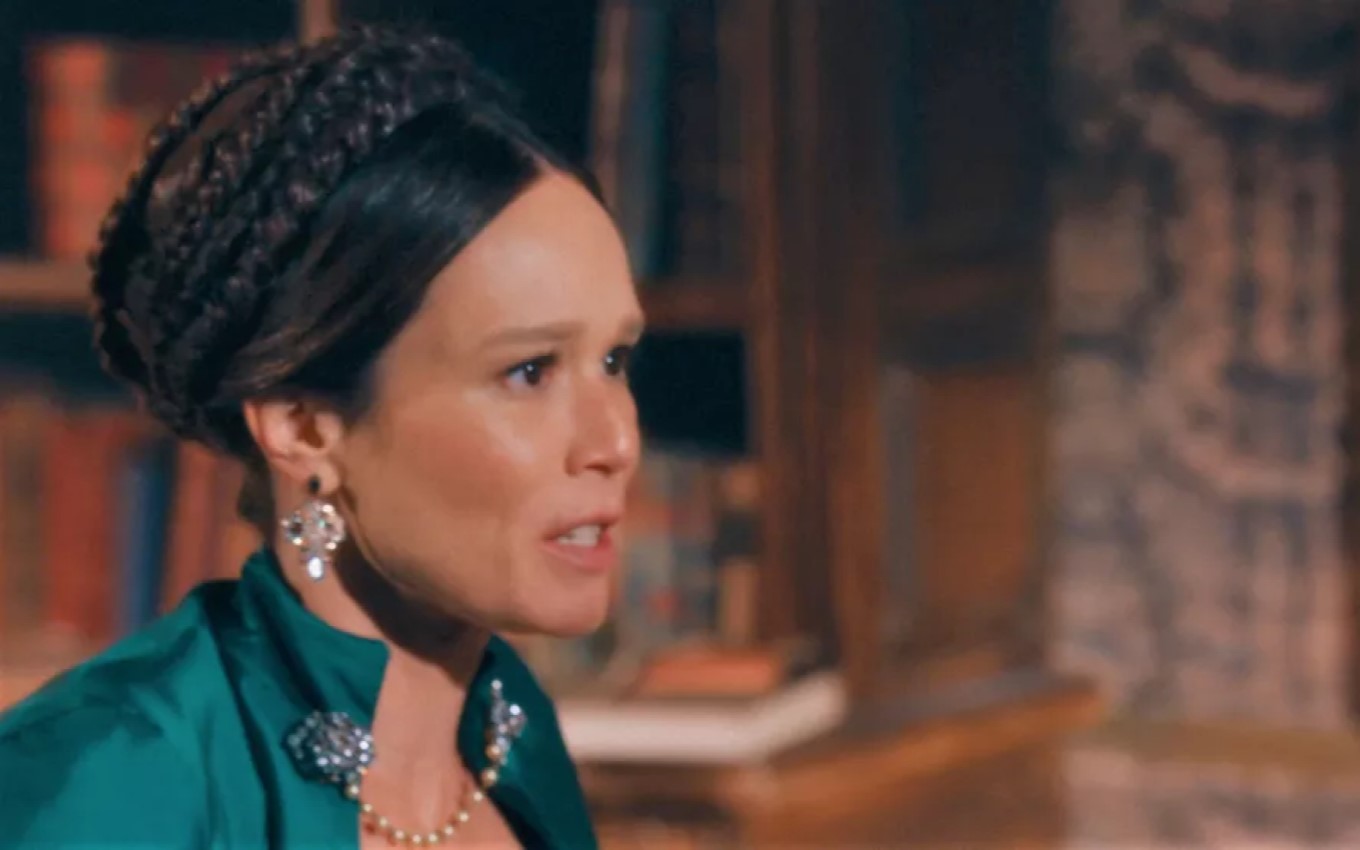 Luísa (Mariana Ximenes) will show what she came up with in her first fight with Dom Pedro 2° (Selton Mello) in Nos Tempos do Imperador. She will threaten to leave the position of governess of the princesses after catching a kiss between her lover and a woman with whom the emperor had an extramarital affair in the past in the telenovela of the six of the Globo.
Teresa Cristina (Leticia Sabatella) hated the fact that Selton Mello's character invited Eugenio's wife (Thierry Tremouroux) to accompany the family in the entourage to the North and set a trap to end her husband's affair. The Countess of Barral saw Pedro kissing Mariquinha (Bruna Chiaradia).
In a scene that will air this Thursday (2), Luísa will be shaken to see her lover with another and will give up accompanying him on the trip. In addition to warning him of her decision, the brunette will still give the emperor a real lecture.
The feeling that existed between us, at least on my part, no longer exists. Love turned to grief, admiration turned to disappointment. Spending months with you, for me, would be unimaginable torture. I will be inflicting a pity that I don't want and don't have to feel.
Dom Pedro 2° will try to explain what happened between him and his ex-lover, but will be interrupted by the noblewoman, who will give an ultimatum. "If you want, you can fire me immediately. Your options are these: either I remain the governess of princesses and stay here or I stop being the governess of princesses", Luísa will shoot.
The only new Globo soap opera on the air, Nos Tempos do Imperador takes place around 40 years after the events of Novo Mundo (2017). In addition to the spoilers, the TV news also daily publishes the summaries of the six o'clock soap opera.
---
Learn all about the upcoming chapters of soap operas with the Noveleiros podcast
Hear "#72 – Angel and Alex have explosive encounter in Secret Truths!" on Spreaker.
---
Subscribe to the channel TV news on YouTube and watch videos with revelations of what will happen in Nos Tempos do Imperador and other soap operas.
.